1. Fitness to serve in the Navy for health reasons, should not be below A1,

2. The results of professional psychological selection below the second level

3. Education minimum high school,

4. Compliance with the requirements for physical training for servicemen of the airborne forces (in accordance with the age group)

5. Preparation for parachute jumps.

On military service under the contract in airborne are not accepted:

1. Citizens serving sentences in places of deprivation of liberty,

2. Candidates who have outstanding or not removed criminal record,

3. If close relatives of the citizen has a criminal record,

4. Citizens under investigation or convicted.

To get airborne you can come as the military and enrolling in the Ryazan Institute for airborne troops. The Institute is the training of commanding officers with higher military special education.

Candidates in the students can speak only Russian citizens males who have secondary vocational or full secondary education, from among:

1. Citizens who were or still are military service, and military personnel under the age of 24 years;

2. Applicants who have not passed military service at the age from 16 till 22 years;

3. Citizens serving on contract under 24 years, and served half the term of military service, according to the first contract.

From citizens wishing to enter the school(not past and past military service) that is required for applying for residence in the district military Commissariat to 20 April in the year of receipt. The statement is required to make a number of documents: characteristic from a place of study or work, birth certificate, copy of graduation certificate or diploma, three photos, and definitely the proof of your preferential right to enroll in school.

In the qualifying round is determined using testing and psychophysiological examination, socio-psychological condition of the applicant; education; training level. Applicants who are selected are enrolled in the study, on a competitive basis.

Contestants airborne school, which signed a contract, the set-off is in place and a half month, one calendar month of service during the program execution jumps that is 6 jumps per year.

 
Advice 2 : How to get to the landing troops
Service in the airborne troops is considered very honorable to get in VDV thousands of recruits. But to realize her dream is far from over, preparations for its implementation should start during school.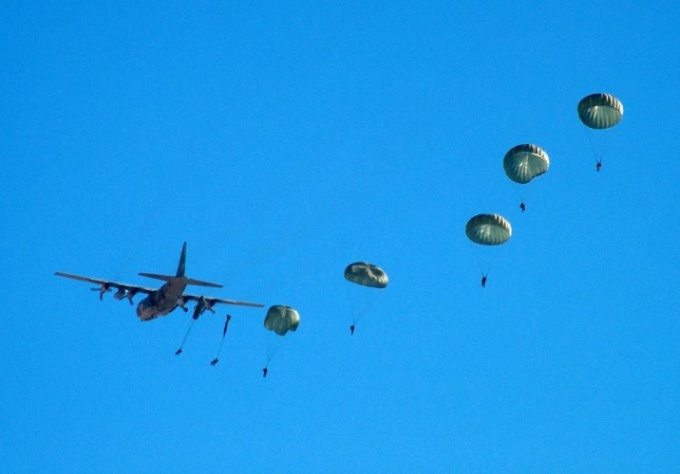 Instruction
His desire to serve in the airborne you have to say during the performances in pre-military records – that is, during the receiving of registration certificate. Your documents will be made a note of it, but that doesn't mean anything. In order to get into the Navy, recruits must meet certain requirements.
First of all, you must have completed secondary education, as well as excellent health, good physical development and growth not below 170 cm. Therefore please make sure that your education and physical development were compliant with criteria. Good learning, actively engage in sports, stay away from tobacco, alcohol and drugs.
The chance to serve in the airborne forces will be almost equal to zero, if the recruit has no criminal convictions or had a documented criminal record. So watch your behavior and avoid any illegal actions.
Very important for getting into certain troops have your civilian occupation and any other types of training. So, if you are well versed in the radio, it will fall, most likely in the signal corps. On the other hand, if you do martial arts and are the sportsman-skydiver – that is, have category jumping – your chances of getting into airborne will increase significantly.
To get airborne you must be enrolled in the military list of category "A". To increase your chances, pay a visit to the draft Board to call and ask for the agenda on that day, which will send future paratroopers.
Whatever your training, the most important criterion for getting airborne your character is. Your peace of mind, confidence, sense of power and a desire to serve in the airborne troops must feel and members of the draft Board. If this happens, you should be able to realize his dream.
Advice 3 : What can give.
Paratroopers – the elite corps in the Russian army. Units of soldiers-paratroopers are designed to perform important tasks during combat operations in the enemy rear. The service in the "winged guard" has always attracted recruits, although it is difficult. Those who had served
in the Navy
, can cope with any task and in civilian life.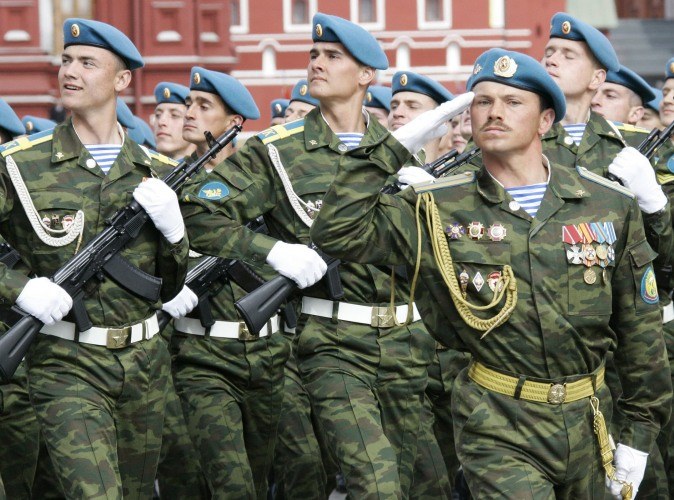 Airborne – elite army
Assault units have high mobility, and therefore belong to the troops of fast reaction. In a real war, the Marines will have to perform tasks in scope of enemy troops after landing from the air. They have to fight and carry out sabotage operations in offline mode, in isolation from the main units of the army.
From the Marines require a high combat training, consistency and the ability to act quickly in extreme situations, relying solely on their strength.
Future recruits do not always have the opportunity to choose the place of service and branch of service. And yet even in modern conditions, when the prestige of military service are significantly lower than in Soviet times, young people are eager to get the service in VDV. Interest in these elite troops associated with a positive image of the paratrooper, established in domestic mass culture and the public consciousness.
The desire to join the glorious military traditions of the airborne forces is understandable. Everyone who has passed severe school of the airborne troops, knows that to wear the uniform of a paratrooper honorable and responsible. Service in the troop units are not only romantic, but also hard work. But the difficulties make us stronger, build character and make former pupils of these men, ready, if necessary, to stand up not only for themselves but also for others.
What gives.
Airborne troops – smithy leaders and a school of courage. In a military collective, the young man becomes a real man. Here is formed and hardened character. Tough schedule and high physical requirements able to break the will of weak only human. Those who aspire to success in the service, are not afraid of difficulties.
Service in the airborne teaches not only to order and discipline. In combat is of great importance to reciprocity and mutual aid. Therefore, landing the team at all times differed coherence and high cohesion. A sense of community, imparted at the time of service, helps and in civil life.
A former paratrooper – a reliable and loyal friend, always ready to help in a difficult situation.
Assault troops give excellent physical training. In the service process, special attention is paid to sport, agility, strength and endurance. In the training of the paratroopers includes skydiving, playing hand to hand combat and other martial arts. Paratrooper learns to master not only firearms, but also melee weapons. And, in extreme situations he can cope with the enemy and with the help of improvised means.
Advice 4 : How to get into elite troops
Service in the elite troops has always been considered prestigious. This is career growth, and purity in payroll, and just very interesting . But you need to understand that candidates have to go through a rather complicated selection process and meet strict requirements.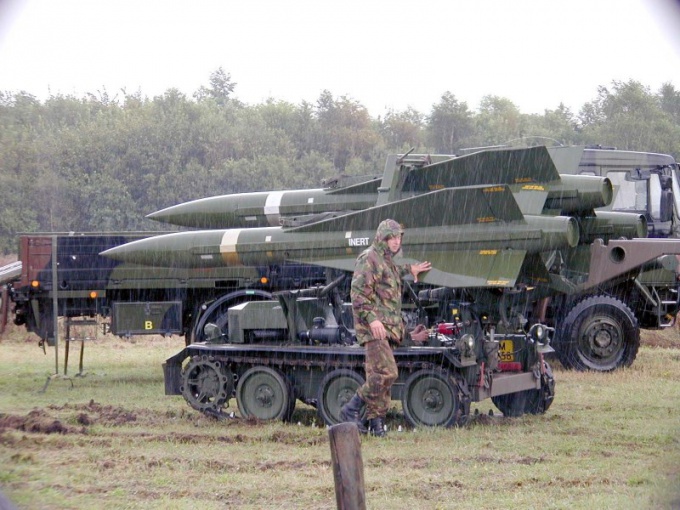 Kremlin troops


For service in the armed forces of the Kremlin, you must meet certain physical requirements. In particular need to be an increase of not less than 175 and not more than 190 cm it is Also worth noting that the weight should be of normal proportion to such a high figure. In addition, the sharpness of each eye may not be less than 0.7 to have acceptable color vision. There are limitations, not allowing to serve in the armed forces of the Kremlin. For example, the applicant must not have relatives abroad, have complaints from the police and to be registered psychiatrist, the psychiatrist and dermatologist.


Internal troops


To get the service in the internal troops can each recruit, having deviations in physical condition. As a rule, it is enough to announce his desire to the recruiting officer and argue it. However, the internal troops themselves are not considered elite. These are commando units such as Vityaz, alpha, FSB and GRU. Become a member of such elite units only after the passage of military service or completion of military Department. To qualify for service in these units, only those who endure certain tests. For applicants developed a fairly complex psychological and physical tests that determine the readiness for service. Examiners will check and firearms training, and the ability to resist the opponent in hand-to-hand combat, and endurance. In addition, carefully studied the biography of the applicant, his family ties, and does consent to the service of parents and spouses.


Foreign intelligence


For service in foreign intelligence suitable candidates whose age is in the range from 22 to 30 years. You must have higher technical or arts education, and be fluent in one foreign language, the level of which is determined by employees of the organization. In addition, most assessments in the last year institutes of higher education should be high. Limitations for the service, no different from the claims of other elite units. Necessarily match the physical and intellectual training, and lack of previous convictions and foreign citizenship.

Almost every kind of troops in Russia, has its own elite unit. To clarify the information that will help to come closer to getting the job, you can learn in the military or in the appropriate Department.