You will need
- passport
military ID
- the document on education
- employment history
the Moscow or residence outside Moscow
Instruction
For the position of engineer of the metro may apply only to men. Due to the complexity of the profession and the need constantly to focus. For the device to work you must first call HR subway to specify what closest to where you live the lines opened this vacancy.
Then, you must come to the HR Department for hiring. Please bring your passport, military ID card, education certificate and work book.
After registration, start to study for the profession of assistant engineer in special training center. Classes to be held for several months approximately from 9.00-10.00 to 18.00 on weekdays, you will study the structure of the composition, the appointment of levers and buttons in the cockpit, the duties of the assistant engineer, the basics of first aid. On the course you will be paid a good stipend. Upon graduation, pass the exams.
After exams practise hitting: some time work as an assistant engineer under the guidance of an experienced engineer. Then pass another exam.
Now a few months to learn the profession of engineer in the special training center where you replenish the previously acquired knowledge with new information concerning the particularities of the responsibilities and performance of actions of a fool. On the course you are eligible for a scholarship. Upon graduation, pass the exam and some time work as a driver paired with a more experienced assistant who will be watching. After the control examination and management techniques of composition instructor in case of successful passing of theoretical and practical material you can work with a driver on their own.
If the test instructor revealed any gaps in your knowledge and shortcomings in the work, you will need some time to learn and re-test. Until then, rock on you will show excellent knowledge of theoretical and practical material, you will not be able to get to work the machinist of the Moscow metro.
Useful advice
Do not skip classes in the training center and be careful on them, because all presented information will be useful to you in the process, and subsequent regular checks by management.
After training, do not throw away the lecture notes, since they contain the answers to many questions that will program the re-certification of drivers
Advice 2: How to get a job in Moscow
The best professionals are going to get a job in Moscow, and this is understandable: despite some development regions the labour market in Moscow remains much more developed and ready to accept new professionals.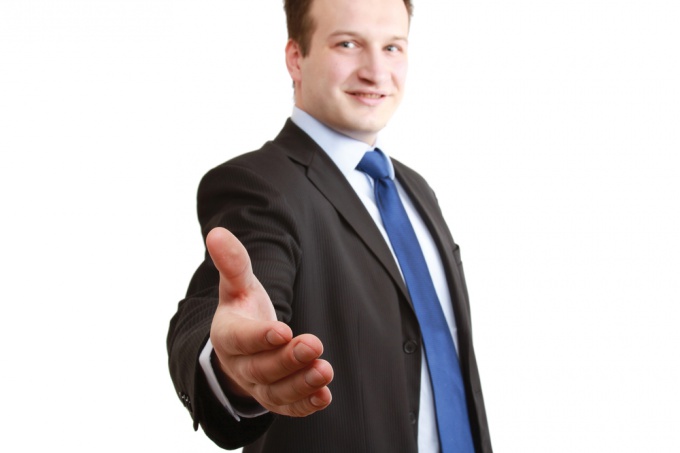 Instruction
There is a stereotype that Moscow is a city of arrogant, and the provincials not like here. It is not so. Many highly paid professionals, executives and businessmen working in Moscow, came here from other cities. According to many surveys, most employers is quite positive attitude towards the specialists from the regions, considering them to be more industrious, energetic and responsible. In addition, their salary expectations and usually not as high as in Moscow.
Before you start
to look for work
, look how much you pay the professionals of your level in Moscow. This is easily done via the job search sites, there is an article about the average level of wages in a particular industry, "zarplatomer" tests, which determine the level at which you can claim. In addition, you can simply browse the job and to perform that you can count on. Then, specify in the summary salary slightly below this level by ten percent. So you have to "win" some Muscovites.
On many sites for job search there is an option that allows the employer to indicate whether he is ready to take a specialist from another city. In such jobs, you should pay special attention. But if you are interested in the vacancy, not having such mark, do not rush to abandon it: in the end, your resume may be much more interesting than others sent for this job.
If you live in another city and if for an interview you need to come to Moscow for a few days, agree with three to five employers about the interviews in a certain period (for example, in a particular week). This week you will be able to come to Moscow and go through from all the interviews, which will save your efforts and money. Most likely, at least one of them will be successful for you. The version of the conversation with the employer is almost always better than the option of a video interview, although some candidates are using that to not to go anywhere. In addition, you will be able to assess the conditions of work, condition of the office and observe employees.
Some companies offer to carry out tests or assignments in the specialty. Nonresident applicant may be asked to send them to him via e-mail. After passing this first screening stage, you will understand whether you can expect to work in this company. In addition, sometimes the test task talking about the employer and the nature of the work very much, and you after you follow them, will be easier to decide whether you personally this work.
The interview should focus on the best qualities attributed to nonresident applicants: on hard work and activity, and at a little low salary expectations. Better a little "play" in salary at first, but get in that company in which you would like to work. Then when you Express yourself, your income will grow - and possibly much more.
Note
How to find a good job in Moscow. Moscow every year it becomes an increasingly promising field for employment and permanent employment. Good job in Moscow, not lying on the road - to find a place with a decent salary will have to work hard. Newspapers, fill out forms several personnel holdings, to delve into the Internet, like job interviews.
Useful advice
Welcome to the website of the "black" employers and job seekers. Are you looking for work in Moscow , but not sure about the employer? Are you planning to take an employee to work , but I don't know his "history"? You are on the right track! This site is created specially for You! Other companies If you haven't found the right section, please post here, specifying the branch or sphere of activity, then the section will necessarily be established.