You will need
The best sites for employment in Moscow www.hh.ru, www.superjob.ru, www.joblist.ru, www.ulovumov.ru. Students and young professionals should look at www.career.ru and www.futuretoday.ru.
Instruction
Despite the fact that the crisis seemed to be over, unemployment was not much less. The job market is still a market of the employer, not the employee. Therefore, employers usually seek employees slowly - they know they can always find a decent specialist willing to work for little money. Accordingly, not all applicants considered.
However, this does not mean that finding a job through the Internet is impossible. There are companies ready to hire candidate with high salary expectations, if only he was a true professional. Contrary to popular myth that in Russia well get is now possible only through "connections", many people find a decent job in such companies. This, of course, will have to undergo a quite rigorous selection process.
The first stage of selection - course summary. On most jobs there is a certain form that must be filled. The summary should be simple, concise, to give a clear picture of your key skills and strengths. Especially worth mentioning their business achievements and leadership experience if he was. In that case, if you have no work experience, focus on the good knowledge of the University, the strengths of character and desire to learn in the process.
If employer interested in your resume, you will receive a call to schedule an interview. Before the interview you should go to the website of the company who invited you and learn about it as much as possible. Try to think what questions could I ask an hr Manager candidate such as you. It is worth reading the articles on interviews and thematic forums. Even at this stage of the selection you can offer a test or ask a couple of questions on specialty, except if the hr Manager during the interview will be a specialist Department which is hiring. So be prepared for it.
The final stage of the interview usually will have a conversation with a representative of senior management of the company. Up to this stage reach the most successful candidates. At this level it is important to discuss the job details, salary, benefits. You, in turn, will be tested for the ability to keep yourself, sociability and loyalty.
Don't forget about other methods of job search - ask your friends if they need a specialist of your profile. Very few people like to be beholden to other people, but what if you really a good candidate for the vacant position in their company. Don't be afraid to act, in the end, perhaps, you have ever to help them.
Useful advice
A lot depends on the impression you make on the interview. There is no template, everyone is different, but there are things that should be remembered. Confident and proactive candidate will always seem more competent and suitable. Positive attitude of the candidate and openness will also make a better impression than the excessive seriousness and restraint: the employer does not need people with problems or those who think so.
Advice 2 : Someone to go to work
Some people, having a profession, I don't know anyone to go
work
MB. Because from work I want to get moral satisfaction, but, unfortunately, it will not be accepted as payment in the store.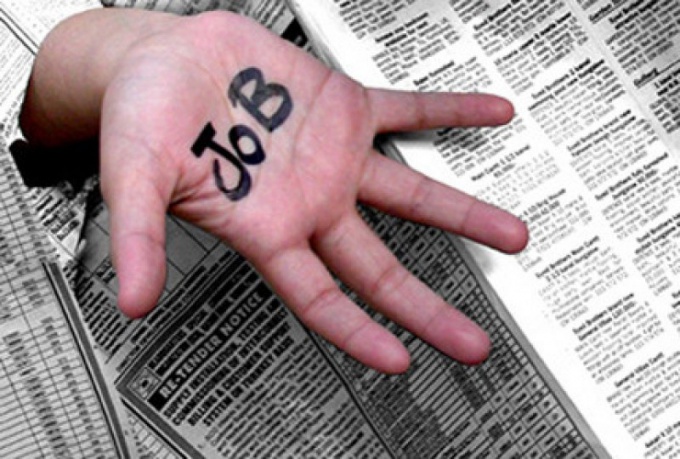 Not everyone likes his own work, but usually people cling to it because they do not know where and whom to go to work. After all, everyone wants stability, why people suffer many inconveniences, but when there is no moral satisfaction, a long walk on the unloved work people can't.


Own preferences


If you choose to work should be guided by their own preferences. It is necessary that she liked, it was interesting to perform the duties. In this case there will be interest, motivation, as a result, the time will fly quickly, and not drag on forever. Thus, it does not have to convince yourself every day to go to work, work will be a joy, so you should think about what activity brings joy and moral satisfaction, and in accordance with this view listings.


The material side


It so happens that the work is not happy, but she is paid very well. Of course, no joy it brings, not to mention the moral satisfaction, but, thanks to her, could live in prosperity and to pay all bills on time. Of course, you can look for work that is not only a joy, but be paid well, but it can take years. From this situation, you can find a way out. For example, do not leave high-paying jobs, jobs that will bring moral satisfaction. Gradually you need to achieve success in your favorite area, then earnings will grow. Soon it will be possible to quit my uninteresting job and fully immerse yourself in what you really like, and without much financial loss.


Career growth


If you cannot decide on the scope of activities, you need to think about what I want to achieve in life. The result will be in the hands of the action plan. For example, many people dream to make a good career, on this basis, should send your resume to those companies that have the opportunity to develop and achieve career heights. As a rule, a large organization with a lot of employees. You can also try to get in young companies that are just beginning their development. In this case, you will be able to show their good side and get promoted much faster, especially if the state will grow. In any case, you will need to work hard, to set goals and achieve them, then the boss will see such zeal and definitely will propel you up the career ladder.