Instruction
For admission to universities usually require 3 exams. But not one of them have to be listed as exam. For admission to some faculties require, instead of the third exam to pass a creative contest.
For example, to do the journalist have to write a paper and pass an interview. Also math is not required for admission to acting, musician and artist. The results of the exam that you need to provide the admissions office to enroll in these directions – Russian and literature.
Medical universities do not require exam in mathematics. Normally for admission in these universities you have to take chemistry, biology and Russian. But before you decide on getting a medical education, think carefully, as this specialty is famous for hard study and hard work.
Also without mathematics can I apply for a humanitarian profession. This category includes philosophy, Philology, psychology, law and others. Usually this requires a knowledge of history, social studies and literature.
If you have a predisposition to foreign languages, should try his hand at linguistics. Linguistic universities do not require the math exam, but you will have along with the Russian language and to pass the foreign history.
The faculty of physical culture, it is also possible to do without mathematics. But it is important to remember that without great athletic training and with health problems, the Commission responsible for the recruitment of students, may not make to the faculty. However, if you want to connect the life with sports, you can enroll in the pedagogy Department, where physical training is not of major importance as theoretical knowledge.
Note
Even if you decide you want to do without mathematics, do not throw this subject in school, as a single exam to pass still have. In the case of unsuccessful delivery, the school has the right not to issue you the certificate.
Advice 2: How to do military Department
Training on programs of preparation of reserve officers is included in state educational standards of higher professional education as an additional educational program. Training at the military Department on a voluntary basis gives the opportunity to the rank of Lieutenant in the reserves and to avoid conscription into the army, as on the basis of paragraph 1 of article 22 of the Federal law "On military duty and military service" military service shall be only citizens, not being in stock.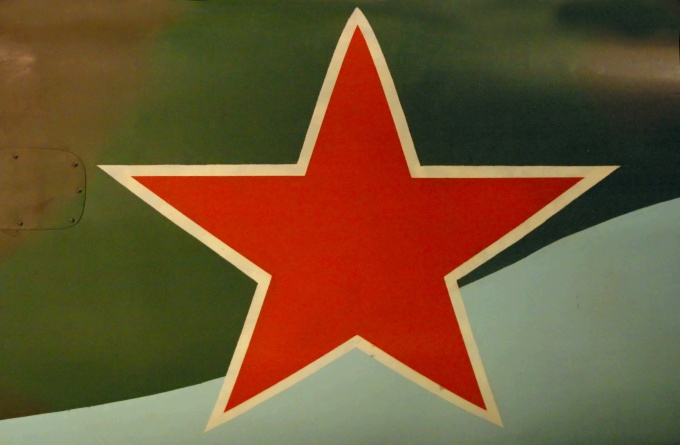 Instruction
Find out whether your higher education military Department. To do only the students enrolled in major programs.
Please contact the military Department. There you will be given a sample of writing the application for training, which is addressed to the rector of a higher educational institution.
Select the military occupational specialty for which you want to study and specify it in the statement.
Get a referral to the medical Commission, which is issued in the military Department.
Pass a medical examination at the Department of the military Commissariat at the place of residence. The military Department shall be credited by the citizens, are fit and suitable with slight limitations for health reasons (the group's date A and B).
Pass the fitness test (usually at the Department of physical culture. Check the venue at the military Department).
Bring the results of the inspection of physical training and the results of the medical Commission of the military Department.
Sign a contract with the military Department about the training programs of preparation of reserve officers. After the signing of this document you will be enrolled student at the military Department.
Note
The enrollment of students at the military Department is subject to the condition that at the time of graduation, they have not reached the age of 30.

Priority for admission have recruits with the category And expiration (exp), orphans, served in the army, citizens and members of military families.
Useful advice
In advance learn about the course of admission to the military Department in your school, as the difference can be 1-2 of the course (year) of study.

Make sure that your school is a military Department and not a military training center. After training at a military center have to serve in the army.

Women participate in the competition, if foreseen by the program of military training in specific military occupational specialty.
Advice 3: How to become a journalist without education
You have been dreaming of becoming a journalist, but have no special training for the exercise of their professional activities? Then this article is for you! Here you will learn how you can become a good and popular journalist with no University education. You need only your personal qualities, skills and abilities.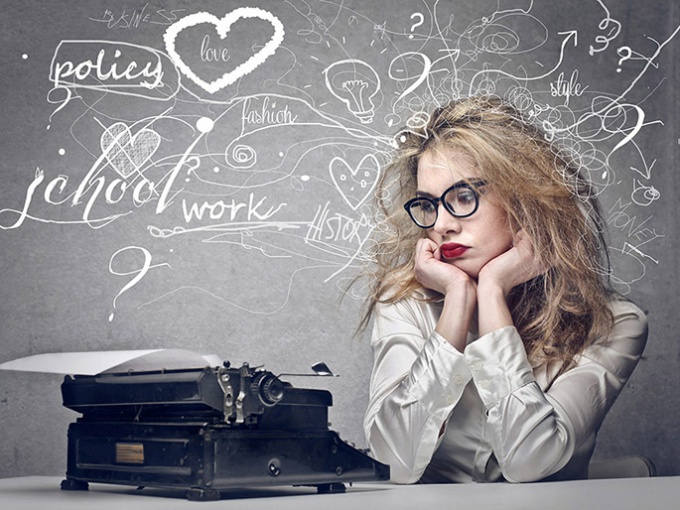 Create your own blog, site, page
At first you need to draw attention to his own person. You can pay to self-host your articles, thoughts, facts and observations. It is very important that this information was interesting for a wide circle of readers. Pick a few topics that you could write good articles, and act!
Write articles, reviews, and reviews for various magazines and Newspapers
This is another way to become more popular among journalists. If your name appears on the pages of the most well-known publications, it will be a great step on the path to success. Design and create your own unique style of presentation of information to other people was interesting and entertaining to read your work.
Write about what is happening in the world
Affect the most important and popular information that is at the epicenter of social events. There is a high chance that people will be interested in your opinion and will follow it in your future articles.
Be attentive and inquisitive
Breaking news and sensationalism are the main objectives of the journalist. But to achieve them you need to show your personal interest in this work. If you want to become a journalist, sometimes you will need to change their role to become a detective, a photographer, a reporter. After all, the job of a journalist is not unambiguous!
Be willing to work without respite
You need to learn how to adjust to a heavy work schedule, skillfully manage your time. After all, most often in pursuit of an article the journalist spends a lot of his personal time! But don't forget about family, friends, relatives. They are much more important than any profession!