Instruction
Passing biology on the high score may apply to the Department of biology. In addition to this item, you will have to bring the results of the testing on the Russian language, chemistry and mathematics, and also may undertake additional University exam in your favorite natural science (depending on the University discipline may vary). It would be nice if you also versed in physics – at the beginning of study at the faculty of biology this subject is given much attention.
Biology is a compulsory exam for admission into medical school. With this discipline you have to show your knowledge in Russian language and chemistry. If you would like to do not cure people, and the development and implementation of the latest technologies and cutting-edge equipment, you will need knowledge of physics.
Psychologist – is another specialty, receipt of which will not be without test in biology. If you have a penchant for the Humanities, can give preference to this faculty. However, the list of required items varies depending on the educational institution. Typically, students, in addition to biology, also provide the results of the exam on the Russian language, social studies, math or history.
In veterinary medicine without biology is not enough. Wishing to treat animals, in addition to the main subject, have to prove their knowledge in the Russian language and mathematics or chemistry, depending on the chosen faculty.
The results of the exam in biology required for admission to the environmental Department. Also, depending on your chosen educational institution, you may need Russian language, mathematics, geography, chemistry or physics.
Useful advice
By choosing the University and faculty you want to enroll, contact the admissions office or view on the website an accurate list of the items that must be submitted to the applicant.
Advice 2: How to enter the medical faculty
Every year more than one hundred thousand people are students of Russian medical schools. To enter the medical faculty is difficult, it requires good preparation and serious attitude to later learning.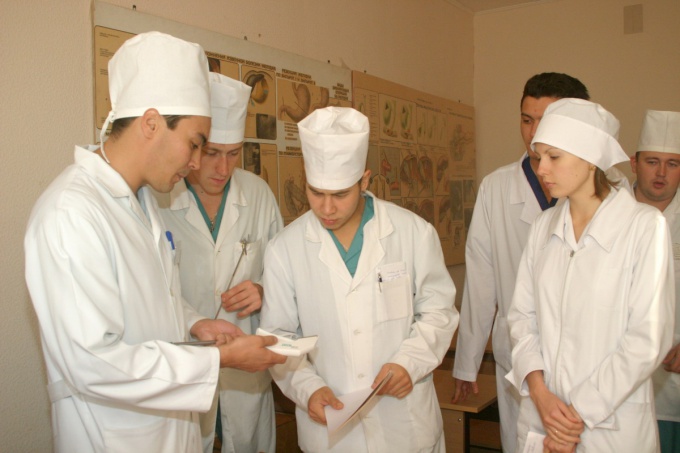 Instruction
Make your choice in favor of one or another medical school. Among such institutions there is not a vowel rating. The first places belong to the universities of Kursk, Ufa, Moscow, Yaroslavl and St. Petersburg. Here you will gain more quality knowledge and skills. In its leadership selection criteria such as educational base and infrastructure of the University. For example, you should interest the presence of attached to the establishment of clinics, laboratories, extensive libraries and the ability to complete online courses.
Prepare for entrance examinations. To choose the necessary school subjects and thoroughly study them as early as possible, about two years before admission. Most likely you will need the knowledge in biology, chemistry and some other disciplines.
Prepare a package of the following documents:- passport and several copies of it (two or three);
- certificate of school education and its notarized copy;
- certificate of unified state exam in biology and chemistry, as well as multiple copies (two or three);
- six photos size 3x4 cm;
- medical certificate on form 086-y.Take the necessary documents to the admission Commission of the University or College in which you are going to do.
To enter the medical faculty will be a little easier, if you have any successes and awards in disciplines representing the medicine of particular interest.
The final and most important stage – entrance examinations. You have to take it seriously. Never use a crib, be careful in writing the test works, confident oral responses. Everything you say, try to bind to the medicine.
Useful advice
In order to successfully enter the medical program, you should not rely on luck. Once you have submitted the documents to the admissions office, forget about the night get-togethers and countryside recreation. Now the main task – successful passing of entrance examinations. Only upon completion can slightly relax. But do not forget that learning in medical school is a serious undertaking.
Advice 3: Where can I go for psychology
In our time it is very important to get a higher education in order to get a prestigious job and receive a decent earnings. Many Universities across Russia is ready to open its doors to all comers who seek for knowledge in different scientific areas. Having defined with the future profession, you only need to choose the higher education INSTITUTION and form of education.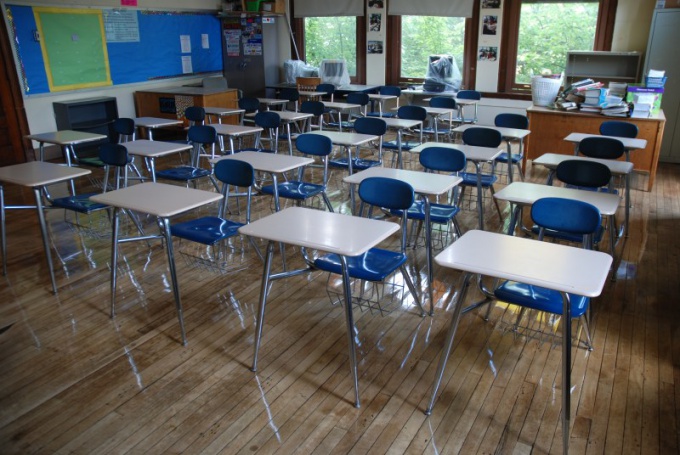 Instruction
If you took a firm decision to become a psychologist because you want to help people in difficult life situations and provide them with moral support, particularly interesting for you would be to study in day or evening classes. That's where experienced teachers you will be asked to participate in psychological games, seminars, trainings, etc. the work of the psychologist involves communication with people, so this fact is very important. After all, in the practical training the theoretical knowledge are practiced and reinforced.
No matter what city you live in. You always have the opportunity to graduate from College and get a degree in psychology. For example, in Yekaterinburg there is the Ural state pedagogical University, which created good conditions for students. The University has its own library, which is very important. The leadership of this University conducts periodic science Olympiad, conferences where there is always a chance to improve their knowledge.
Always ready to accept students of St. Petersburg state University. Having a very strong teaching staff, it can offer you a very exciting training that will help you to develop in your chosen direction. On the basis of the University created a program that focuses on culture, sport and health, which will make your learning more interesting.
In Moscow, many institutes, universities and academies are simply fighting for their students, offering them different learning options and payment plans. As well as create favorable conditions for foreign citizens. Here may be noted such Universities as Moscow state University, Moscow pedagogical University, Moscow humanitarian-economic Institute, etc.
Also do not forget about distance learning, which at the end gives you the right to practice his profession as a specialist. One of the institutions offering a similar form, is the Institute of positive technologies and consulting. There are few areas in psychology that are supervised by qualified teachers. Distance learning is very convenient for many students. Because the learning process takes place in your free time. Big plus is the fact that to study in distance learning is possible from any city, having a PC (laptop) with constant access to the Internet. Live communication, this Institute is supported through Skype that allows management of the Institute to monitor the learning process, and students feel supported in learning.
The psychologist must constantly evolve in your direction and improve your knowledge. Seminars, trainings and master classes will complement your education that will positively impact on future career. In every city there are many centers that provide such services. It is important to have the desire and aspiration to become a specialist in this area. So no matter in which University you will be trained to be a psychologist. What is important is the learning process. In other words: "do Not place makes the man, but the man the place."
Advice 4: Where it is possible to do the exam on the Russian
Unified state examination on the Russian language - one of the most important tests for applicants. From successful completion of the Russian language curled the total number of points and level of University, in which he will be able to do.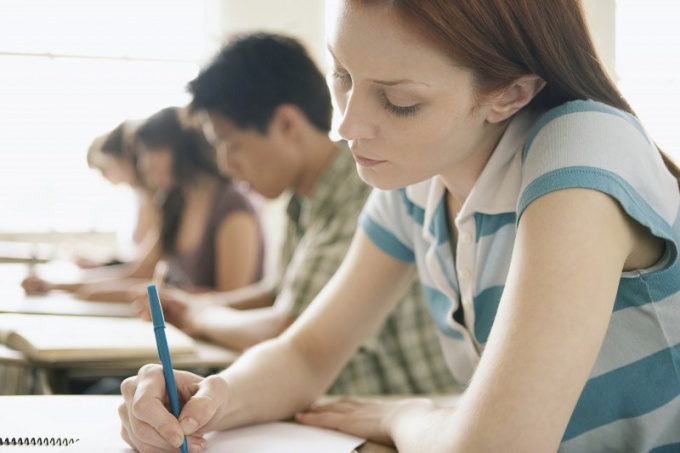 Instruction
To do with Russian you will be able to a number of remote universities on a commercial basis. Full educational program of the first higher have UNIK, Moscow state University. Witte. Unlike conventional institutions, you will receive jobs by mail and to pass all the exams remotely. This form of distance education is especially convenient if you are going to combine work with study.
Russian language will be sufficient for admission to the athletic departments of institutions of pedagogical profile. In addition to the certificate with scores will be required to pass entrance sporting regulations (running, swimming). Advantage for admission will be medals for the regional and Federal competitions and set records.
Three exams required for admission to the budget office of most Russian universities. In addition, the exam in Russian, the second "basic" subject is math her delivery is necessary for receiving a high school diploma. The third subject profile for each University. Physics or computer science for technical majors, social studies or history, to law and Humanities, literature will be useful for entering the universities.
If you failed to pass the exams, but the Russian, along with everyone in school, you can take the exam in other subjects in the "second wave" directly to the University, which is going to arrive. Write an application for additional examinations, specify the list of specialties on that claim. Attach to the application a copy of the certificate and the certificate exam.
Useful advice
In case of failure to admission to higher educational institution you can still apply to College. Vocational education can be considered as independent, and as a step towards higher. The competition takes place at the average score of the school grade, the certifications exam is not needed.