Those school leavers who are not afraid to go non-traditional path to higher education without passing the Institute examinations and the exam. Currently not find a higher education institution, for admission to which would not have to pass exams. For those who are not confident in their abilities to withstand the enormous competition on budgetary places and has no opportunity to study on a paid basis is an alternative way to obtain the coveted diploma of higher education: distance learning.


Go to College without taking the exam and exams


For the remote form of training will you need a computer, Internet and desire to master the study material. The teaching staff of such institutes and universities took into account all peculiarities of everyday life of a student working remotely, and produced high quality educational material that is sent to the student in the form of lectures. They can be published in audio or video format, as well as in traditional performance: in the form of a text printout.

The main difficulty for the student when such a form of learning is self-organization. The speed of the learning process depends on the student's ability to master the material and the desire to systematize your work. Submission of documents to remote universities occurs all year round, completed test papers are sent by mail or the Internet. There is an opportunity to get advice from teachers online. If the student has no opportunity to obtain educational materials via the network, an mail will be sent CDs with recordings of lectures and seminars.


The leading centers of distance learning


Virtually every well-known Institute there is a Department, practicing distance work with students, in which delivery of the sessions does not require their personal presence. There are independent units of these universities.

- At the Novosibirsk State pedagogical University has a Centre for open distance education for everyone, where you can get a degree in the field of: psychology, law, social pedagogy, etc.
- Welcome to distance learning students, IBU – Institute of business psychology and management. There is a wide selection of specialties, and to start learning you will only need payment and access to the Internet.
Remote Institute at Tomsk State University provides the opportunity to pursue higher education remotely in the field: radio engineering, state control, economy and Finance, management, etc.

Thus, for those high school graduates who do not wish to take admission in the University exams and the exam, there is a decent solution – remote obtaining all required to build their career knowledge and certifications.
Advice 2 : How to go to College on a budgetary basis
With the existing level of bureaucracy not only in the higher echelons of power, but in educational institutions, in particular Universities, the receipt of the budget seems exorbitant. But there are students who enter universities without money. And it's not a happy occasion, and the hard work on themselves and their own knowledge.
The most difficult thing for the applicant is, perhaps, to determine what UNIVERSITY and what specialty he still wants to do. Here you need to take into account the prestige of the University, and the demand for their profession and personal abilities in a particular area. Walk to Universities on open days, go to their websites to clarify some questions.
If the institution you have decided, it's time to start preparing for the entrance exams. Find out what items will be included in the examination programme. Honestly ask yourself, are you sure 100% that I can easily turn on a particular discipline. If not, then sign up for courses, preferably in the same Institution where you plan to do. Treat them seriously. Learn everything there give. And try to "make friends" with the teachers – it is quite possible that they will take the test. In General, behave as an exemplary student.
Exams can seem like the hardest stage is the "age of Proceeds". This is partly true. But you don't have to worry if you are not confident in their knowledge. Do not take chances with the cheat sheets. In this respect, University teachers are more qualified than school teachers. Keep calm and balanced. A little more confidence in his voice, and you can add a little (a little!) sense of humor in the response.
Once the exams are passed, expect results. If you lacked a little bit of points before admission, do not despair. Usually there are faculties where with your points of prospective students to enroll. In a year or two you will be able to transfer to his specialty as the first course many students drop out, freeing up the vacant seats. But if the scores you passed, then congratulations are in order with the title of "student".
Advice 3 : How to enter the correspondence Department
The correspondence Department, as a rule, proceed in two cases: when career just went uphill, and there is no way to leave the job, or in the case when the man is at the top, but wants to conquer another one.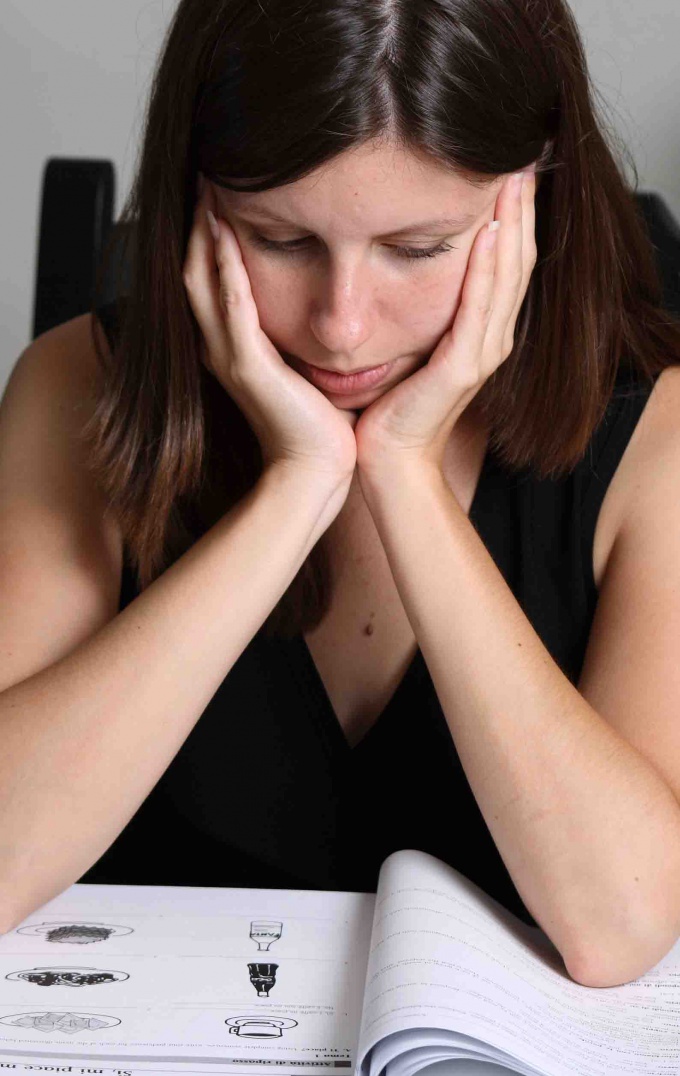 Instruction
By correspondence can be obtained as the first higher education and the subsequent. Prevalent when in parallel students study at day-time and correspondence courses and for a time get two different specialties.The first thing you need to do before entering in the correspondence branch, to decide why you need it? If you want to get only the education, perhaps you should think about day care. But if distance learning is linked with life, the necessity or impossibility to leave the job it was created for you.
Competition for distance separation is much lower than on day or evening so to do will be easy.It is much harder to decide on a specialization - it should be such that you were able without a teacher to understand the topic and write tests. Of course, the installation of the lectures before exams no one cancels, but for understanding what you do, their will is clearly not enough.
You made a choice and weigh all the "pros" and "cons". Now you can go to the admissions office.To be admitted to correspondence Department you will need: six photographs, help 086, high school diploma, a diploma of secondary vocational or higher education (if any), a statement and a bit of luck.
Advice 4 : How to enter the University without exam
Often children with a solid knowledge in individual subjects, it is difficult to pass the exam because of emotional instability and unpreparedness to stressful situations. But the educational system, you can enter the University without exams.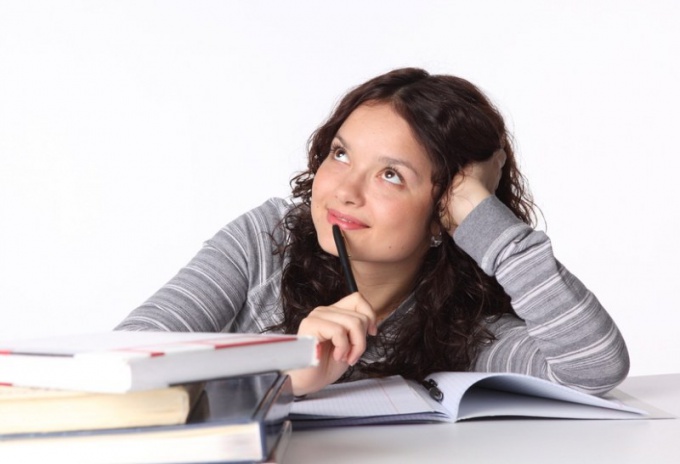 Instruction
Able pupils are often too sensitive to critical situations. That's why most smart kids are not given the highest result that can. Experience of successful delivery is so overwhelmed that the child is unable to cope with the emotions and come at the right time. But the educational system can be circumvented as follows. First you need to decide on a subject that you understand best.
Then get a brochure with a list of higher education institutions in your city or where you wish to study. Often after a short introductory story about the University and the existing faculties, the authors point to the opportunity to participate in various competitions at the University. The winners in these contests as a prize give the privilege of admission without examination.
You need to write a statement that you wish to participate in the contest. As the Olympiad is held on a particular subject (e.g., mathematics, Russian language, chemistry, etc.), it is desirable that your knowledge in this area was much wider than school, which may not be enough. Prepare thoroughly, as in case of victory (or if you take one of the three prizes) you will enroll in the Institute without prior passing the exam.
There is another alternative. Schools frequently conduct the Olympiad on different subjects. If you take one of the two places, you will be sent to the city competition. Prepare for them well. Since it is only the second step in achieving the goal. In case of victory in the city you will be sent to the area. Here we have some school knowledge is not enough. As the time to prepare stands out a lot, don't be lazy. Take seriously the case. If you are at a regional competition win, you will be offered a list of educational institutions, where the provision of the certificate of victory at the competition you will be able to enroll in a free place without examinations.
Note
Educational institutions which hold the Olympic games, often offer a refresher course on which to walk. There will be a deal for the test job competitions. Therefore, the probability of occupation of one of the prizes will increase.
Advice 5 : Where it is possible to do if there is no exam
At the moment the delivery of the unified state exam is one of the main and essential attributes for successful admission to Universities. However, there are several other ways to obtain education without having a certificate of passing the exam.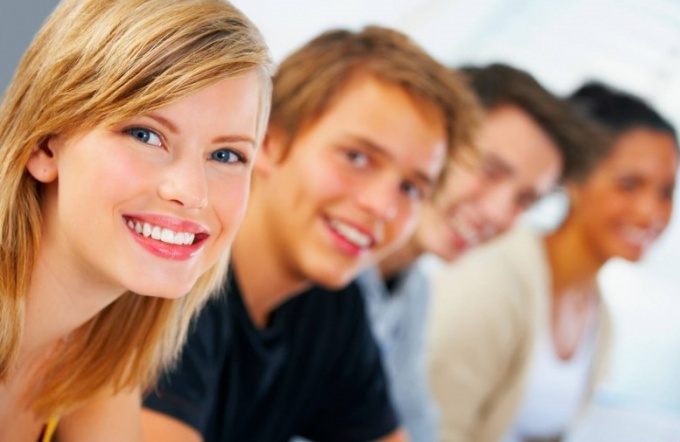 Instruction
One of the most popular options is the admission to colleges on the basis of 9-th class. You can finish College at the University, building up your knowledge and
, after
graduation, to enroll in the 3rd course in the University after passing the pre-exam. But this technique is not available in all institutions of higher education. For example, when applying to some Universities for admission to 3 year, you will need to pass internal exams. However, before entering all details. After all, every year the Universities are making some adjustments for applicants.
The next option is to enroll in specialized courses. In just three months you will be able to learn a profession and go safely to work. The choice of specialties for these courses is multifaceted, so everyone can find something for everyone. For example, today popular professions such as stylist, Stuart, a manicurist, a chef or a landscape designer. However, these courses have a significant drawback: the majority of employers wish to have employees with University diplomas.
Another option is study abroad. However, it will require significant financial costs. First you'll have to finish school and then go to University. In total you will spend on training for about 6 years.
Many commercial and government educational institutions offer training on paid faculties. This option is especially relevant for those who are going to get a second degree and graduated from high school prior to the introduction of the exam. Such applicants simply pay a certain amount than to self-remember and re-learn long-forgotten material.
In addition to these options, you can learn remotely, as well as evening or correspondence Department. In this case you are allowed to take the entrance exams to the UNIVERSITY is not in the form of the exam. Or you can still brush up on your skills, like training courses and in the following year with a clear conscience to pass the exam.
Advice 6 : Where to study in absentia
Higher education, of course, has always been prestigious. Even now, many graduates from Colleges try sooner or later to go to College and get a good College education. People wishing to study at the University and at the same time accumulate professional experience, choose distance learning. And where better to do on "zaochku"?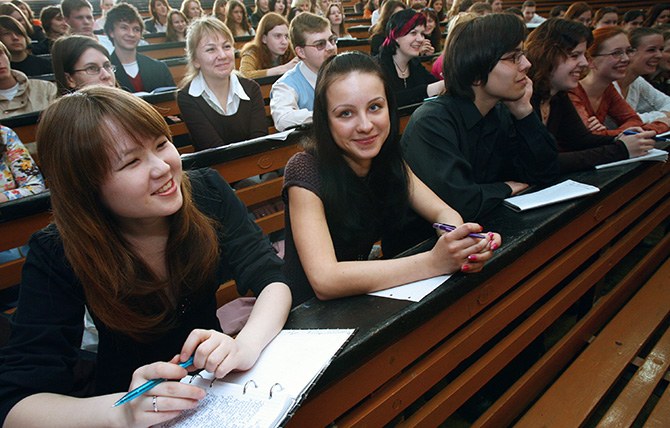 Today, all Universities have multiple departments with both full-time and correspondence form of learning. By and large, you can choose any UNIVERSITY where there is an interesting professional field. You will need to pay attention to the accreditation of the University, the experience of teachers and on job prospects after graduation.
Where to study in absentia
If your hometown is University where there is a correspondence desired specialty, it is best to enroll in such school. Even during the sessions you will be able to continue to work quietly without registration student vacation. During the correspondence course in another city you will have 4-5 months to find the time (about 2-3 weeks) and the money to travel to the city where the INSTITUTION is located rent apartment or room, food. If you are studying on a paid basis, you will have to find money for training. As you can see, it is better to get a higher education in absentia in his native city.
Some Universities not all schools have distance learning. That is why we have to do to "point" to realize the dream of a lifetime.
Requirements for part-time students of Universities
In order to enter the UNIVERSITY on the correspondence form of training, you have to pass the same examinations, which pass full-time students. The only difference is the deadlines. Usually part-time students take exams a bit later than other students. Usually students apply and pass the exams in July. The filing deadlines and exams can last until the end of August. Depending on how you pass the exams, you will be placed in commercial or budget group. It is best to pass the exams well and get on a budget, as the cost of one semester at the University at Commerce reaches up to 50-80 thousand rubles. Not everyone at the age of 23-27 years old can afford such costs.
Sometimes to study full-time form of study in the University more profitable than to act on "zaochku".
How much is the tuition for the student
If you are unable to pass the exams, typing the desired number of points, you will be able to study on a commercial basis. In each Institution the cost of training will be different. For example, the cost of 1 year of study at MSU, according to the latest data can be 270-330 thousand rubles. Agree, this is quite a serious sum even for people living in Moscow. Also of note is the annual growth of tuition fees in Universities. From this we can conclude that you can study for free, but good, and may just get a "crust", but for more money.
Advice 7 : How to get a higher education without exam
Exam the exam is mandatory for all graduates of Russian schools. To after grade 11 papers accepted to the University will have to pass at least a minimum number of exams. However, there are ways, as, not passing the exam, you can get a higher education.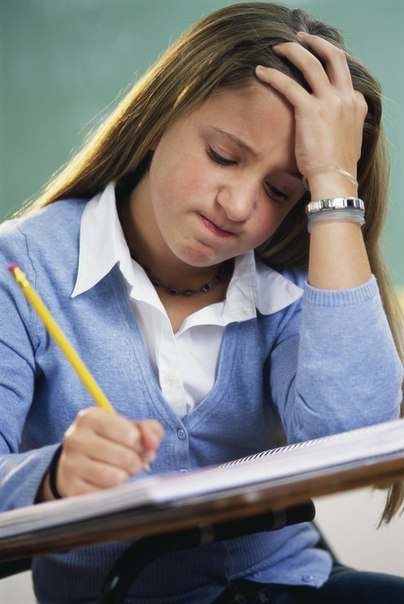 At the end of the 11th grade pupils of Russian schools pass the Unified state examination. It is needed to receive a high school diploma, and its results affect the ability
to go to College
. If the student is not gaining even a lower score on one or more subjects, school certificate he can not give. Such pupil leaves school with a certificate that they have attended 11 classes. You can try to retake the exam the following year and then to go to College.
But is it possible to get a higher education without exam those who do not want to take exams in a form? Because the exam is not only painful hours of serious training, the money spent on Tutors and courses, but rather a subjective assessment of student knowledge. Assessment, which, nevertheless, affects his success in life. Not to mention that passing the exam is a terrible hassle for students and their parents.
Get higher education without exam
Such prospects are enticing for any child. But is it feasible? There are several options when to take the exam for higher education is not required, or the results will be essential for admission to the University:
1. To win or be a winner of all-Russian Olympiad for schoolchildren or University Olympiad held for students. Diploma of all-Russian Olympiad will mean that the student can enter any University without exams and without regard to the certificate exam. To have such a certificate will only need to receive a high school diploma. The prize winners of a University are enrolled without examinations only in this University.
This, of course, a great outlet for many talented people. But not all students have big talents for winning in such events.
2. After 9th grade to go to College, and after him to go to College on a shortened form of training for this specialty. Applies this system in all universities, but to find the universities that host in short form without the exam, it is possible. However, it is possible that the future student will have to pass internal exams of University to confirm a specialty. In addition, the curriculum of the University and College are different, and when the student is enrolled at the 2-3 year, he has to pass the academic difference. And it can reach ten examinations or tests.
3. You can do in a University abroad or one that operates under the license of foreign educational institutions in Russia. The results of the exam do not need, but may require examination results, students who rent in this country. What is also important – getting education abroad or in a foreign University on the territory of our country is rarely free. On the budget form of the Russian entrant to do not work, and scholarships our students receive is extremely rare.
The results
To pass or not to pass the exam scheduled for each student. The Russian education system does not force every person who wants to get higher education, take exams on this form is mandatory. Options, how to do things better, for everyone.
Advice 8 : Where to enroll in the correspondence
Higher education is one of the most important attributes of a successful career, opening new horizons. However, not all people have time to get a higher education on full-time basis, especially if they are already working. Solution is distance education.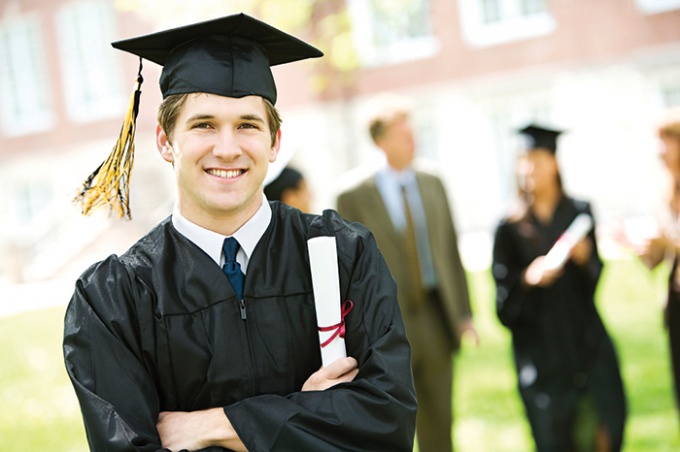 Most people sooner or later faces the need for additional primary or higher education. Of course, the opportunity to enroll in the intramural Department of the University is not at all, especially if to speak about the budget. Many prefer to postpone higher education, and instead begin to operate, providing a stable income and employment history. But sooner or later higher education will still be required, for example, to take a higher position or have the opportunity to change the scope of activities.
Part-time higher education is a good option for those who cannot attend class every day, because here the emphasis is on self-training. However, other attributes of teaching: lectures, seminars, practical classes, laboratory work and, of course, sessions are also present, but they are concentrated in one or two months a year.
If you get the correspondence education in its core specialty, we have the right to paid educational leave.
As a rule, part-time education either because their careers require higher education in the specialty, or to change the scope of activities, or just for the sake of a diploma. Regarding the first option, here, often, there is no question of exactly where to go to learn, because the person knows exactly what profession he needs for the profession. These students learn easier, because the basic knowledge about the specialty they receive in the course of work, and they just need to reinforce some theoretical training.
In some cases, professional growth is more profitable to undertake a short refresher course and pass the relevant exams than to receive a full education.
If distance education is for you – a way to change careers, there is a need to think carefully about what you want to do. If you already have a degree in Humanities, then it may be better to enroll in a Humanities University to another faculty. The exact Sciences the situation is similar. Deciding on radical changes, keep in mind that most of the training material you have to learn on their own, and to do it without the basic Foundation is quite difficult.
Finally, if you are going to study in absentia, just to have the diploma of higher education you can pursue only the ease of admission and education. If you do not to challenge the acquisition of new knowledge, to choose a University is based on the price of the training and demands of teachers: the smaller they are, the better. However, it is worth considering whether you need to spend time and money on a degree that you won't use.