You will need
- high scores in physics and mathematics;
- the certificate about the termination of 11 classes of secondary school or the diploma about the termination of special educational institutions;
- certificate of the Unified State exam;
- medical certificate (form No. 086/u);
- certificate of a citizen subject to conscription (military service registration certificate or military ID (only for men from 18 to 27 years);
- passport (original and copy);
- photos 3x4 cm and 4x6 cm, black and white with six pieces each.
Instruction
Moscow Aviation Institute (MAI) is the most popular educational institution among those who want to become a pilot of the aircraft, or devote his life to the service of the iron birds. The competition in this school is decent - 5-6 persons into place. Therefore, the training requires a serious. In addition to physics and mathematics you need to know the grammar of the Russian language. In schools, except special physico-mathematical, the desired level of knowledge is impossible to achieve. Therefore, in order to enter the aviation Institute, sign up for two-year courses.
Entered the preparatory courses at the aviation
Institute
after
graduating from the 9th grade. To be enrolled, you must pass two exams - physics and mathematics. Jobs are not very difficult for a person with good knowledge of these subjects. First year students are taught profound knowledge in mathematics and physics. In the second year added Russian language. Lectures are held by professors of the Moscow Aviation
Institute
. Seminars - students of the first, second and third year. Preparatory classes are held in the building of the MAI on the Volokolamsk highway (M. Falcon) in the evening. Rates of pay, the cost can be clarified by phone: +7(495)158-43-33.
If you enroll in courses at the MAI failed, hire Tutors. This can be done in the Institute ofe, referring to the senior students. Of course, the cost of these sessions will be much higher than group lecture. But they will be held at a time convenient for you and comfortable environment. Besides, it will always be possible to disassemble more obscure topic that is not always possible during a lecture with a large number of students.
Note
At the Moscow Aviation Institute are held annually Olympiad in physics, mathematics, Russian language and social studies. Winners receive the right of admission to the UNIVERSITY regardless of the number of points generated by the Unified State exam.
Advice 2: How to be a pilot
The profession of a pilot is one of the most attractive and romantic. Not surprisingly, many boys dream of being the pilotof the mi. To become a professional pilot by enrolling in one of the many flight schools of Russia. But it is important to imagine what are the requirements for applicants.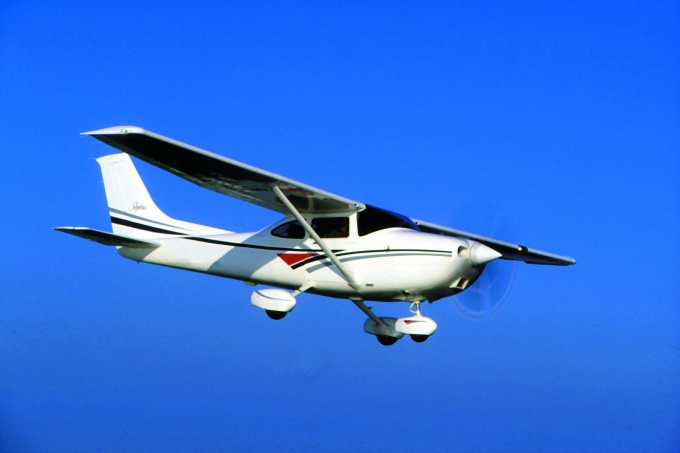 Instruction
Method for those who want to become professional pilot:Relate your desires with the possibilities. You must possess certain physical, psychological qualities, to endure prolonged physical and psychological stress, be stress resistant, ability to make decisions in extreme situations and many more). You must have a complete secondary education. For admission you must provide a certificate exam in mathematics, Russian, physics, a foreign language.
Choose the direction. All flight educational institutions in Russia are divided into civil and military. If you want to be a pilot civil transportation, commercial organizations (passengers, goods for military use), then proceed to the school of civil aviation. If you want to serve in the air force, school of military aviation.
Note that the flight school are divided into universities and technical secondary. Depends on the term of study - 5 or 3 years respectively.
Prepare a package of documents: - certificate of secondary school or primary vocational education;
- medical
certificate
form 086, certificate about vaccination;
help from the neuropsychiatric and substance abuse clinics;
- 6 photos 3*4. In addition, required to undergo a special medical examination at the naval Academy. Upon graduation you will receive a certificate commercial pilot.
Method for those who want to learn to fly for themselves:Do to study pilot in a flying club. You will be able to make its first trial flight on the day of treatment.
Pass a medical examination. Will learn the theory of flight business independently or under the guidance of experienced instructors and teachers. Grab the required number of hours. Pass the exam and get my license.
Note that in Russia allocated three levels of flying skills: 1. Amateur pilot or private pilot;
2. commercial pilot;
3. linear pilot. These certificates get step by step. The commercial pilot certificate will allow you to fly. Linear pilot as the aircraft commander can control any class of aircraft, but you have to have a RAID of 150 hours and excellent health. In the Russian air club you can get only the certificate of the Amateur pilot and right to control a light private plane.
Advice 3: How to enter the MAI
MAI - Moscow aviation Institute is one of the oldest and most famous higher educational institutions in this area. Therefore, the desire to go to this University natural. How can this be done?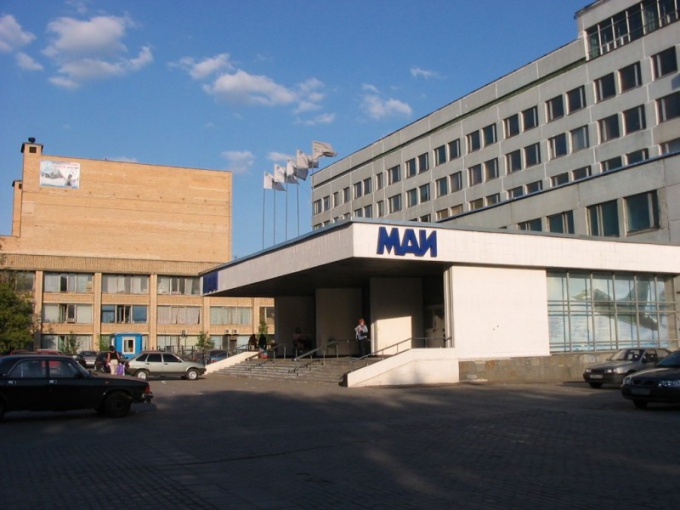 You will need
- certificate of graduation;
- certificate of health condition;
- diploma for victory in the Olympics.
Instruction
Select a profession that interests you. For example, in MAI there are directions for the preparation as engineering, Economics, Aeronautics, management and even linguistics.
Hand over Unified state examination in those subjects which you will need for admission. A list of them you can read on the website of the Moscow aviation Institute in the section dedicated to the different specialties http://priem.mai.ru/spec.php If you already have received higher education or finished high school until 2009, then for you the exam is optional and there are other forms of internal control. Also from the system of the exam excludes foreign nationals not having a residence permit in the Russian Federation.
Take part in themed competitions. However, specify whether to count the win at any event as improving chances for admission to a particular institution - MAI. This can be done by calling the admissions office of the University or come there personally.
In June, submit the documents to the admissions office, including the documents on education and health passport. You can send back any originals or copies of the papers for admission. This is necessary if you want to try your luck not only in one University.
If necessary, go through the entrance test conducted by this University.
Wait for the release of the list of enrolled students. It needs to be made in August. If you appear in this paper, it means that you are accepted to the University. If you do not have quite a few points for the budget office, try to wait. In a number of disciplines conduct the so-called second wave of enrollment, if the first left. So do not rush to pick up original copies of your certificates and carry them to another University.