Instruction
As already mentioned, for admission to the courses of cosmetologist should have higher or at least secondary medical education. The difference will be that the expert with secondary education will be limited in their actions. This beautician will be able only to carry out some procedures such as: facial cleansing, peelings, masks. Professional cosmetologist with higher education are able to offer the customer a much wider range: various injection, hardware cosmetology, ozone therapy, massage and more.
Depending on your level of training courses can last from one month to three or four. By the way, a short period of time, as a rule, is designed for practicing cosmetologists who wish to raise their qualifications or to learn how to conduct new types of procedures.
However, for whom the occupation is destined, in any case, it starts with a theoretical unit. Future beautician needs to learn physiology, anatomy, structure of the muscles of the face and body, biochemistry of the skin. In addition, you have to learn the types of dermatological diseases, methods of diagnosis and treatment.
On practical training, after passing the theoretical course, you will be presented with various methods of care for face and body, different types of massage, methods of skin cleansing. For further work you will need to learn the hardware cosmetology, light therapy, electrolysis, oxygen therapy, lymphatic drainage. This practice will allow you to feel confident when working with a client. It should be noted that at first students only practiced on mannequins, and then, with a bit of experience, they can work with volunteers. The fact that quite often the courses invited people as models. They can get any beauty service for free, just spending my time visiting these courses. And the students, in turn, can obtain invaluable experience.
By the end of training you will learn to create their own programs for each individual client. Courses cosmetologists you will also learn the psychology and ethics of communication with clients. This is a big plus for those who are just beginning to learn this profession.
Note
For admission to such courses you will only need a certain cash payment and the document confirming your education.
Useful advice
If you have no medical education, you can enroll in training, after passing the as exam chemistry, biology, Russian language, not superfluous and knowledge of physics.
Advice 2 : How to learn to be a cosmetologist
The profession of cosmetologist is in demand and popular. Modern cosmetology has all the means necessary for healthy skin, and the use of advanced technologies allows you to achieve amazing results in facial rejuvenation and body correction. Therefore, the decision to become a cosmetologist a good chance to succeed.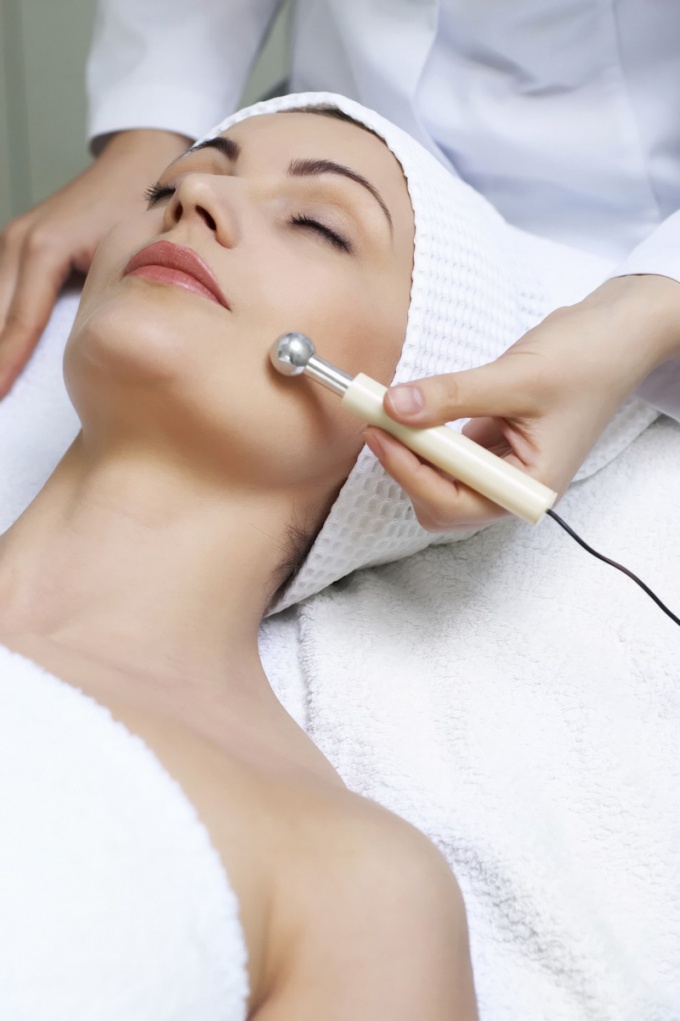 You will need
- the diploma about the higher or average medical education.
Instruction
Qualified beauty therapist must have a comprehensive knowledge and skills. In addition to the basic treatments for skin, it is important to possess all the methods of therapeutic cosmetology. Is a massage, having special drugs problem areas, hardware cosmetology, the introduction of gels, electrophoresis, ozone therapy and oxygen therapy, lymphatic drainage, electro and bio epilation, etc.
If you decided to become a professional beautician, but do not have medical training, you better get it. Otherwise, you will not be able to get on a solid course and will not be able to get a job in a prestigious salon. In this case, you can do the following: to graduate from medical school and then enroll in the cosmetology or to enroll in medical school and simultaneously study courses. If you have a diploma of secondary or higher education diploma nurses you will get in just 10 months.
Courses cosmetologists offer two types of training: short and long term. The program lasts from two weeks to several months. It all depends on your level of training. Short-term courses are generally for practicing cosmetologists who wish to improve their skills.
At the initial stage you will pass the anatomy, the biochemistry of the skin physiology, the structure of the muscles of the body and face. Then begin to study dermatological diseases and methods of diagnosis, including a computer.
Practical classes are conducted by practicing beauticians. First you will learn methods of cleansing the skin, kinds of masks, methods of care for face and body, various types of massage. Then acquire the skills to operate the necessary devices for figure correction, light therapy, electrolysis, etc. you will Practice on each other. Due to this practice not only acquired professional skills, but also understand the feeling gained from a particular procedure.
When the basic knowledge will be obtained that will teach you to create a customized program depending on the needs of the client. Courses cosmetologists also provide classes on ethics and psychology of communication with customers.
Throughout the period of training will be conducted by tests and tests. Test marks – fours and fives. If you get three, you will have to retake the subject. If something will not work out, you will be asked to work out with the teacher individually. Before you obtain a document of education, you will need to defend a thesis project.
Useful advice
Cosmetologists salary ranges from 15 to 50% of the completed order.

The average cost of a 4-week course is 8000 rubles.
Advice 3 : Where to go to learn to be a beautician
Work as a cosmetologist gains more and more popularity. Therefore, the desire to prove themselves in this area is warranted. But before we learn this important profession, you must become a qualified professional having knowledge in the field of medicine. Where to gain knowledge and where to go to learn to be a beautician – the most pressing issues for those wishing to create aesthetic beauty.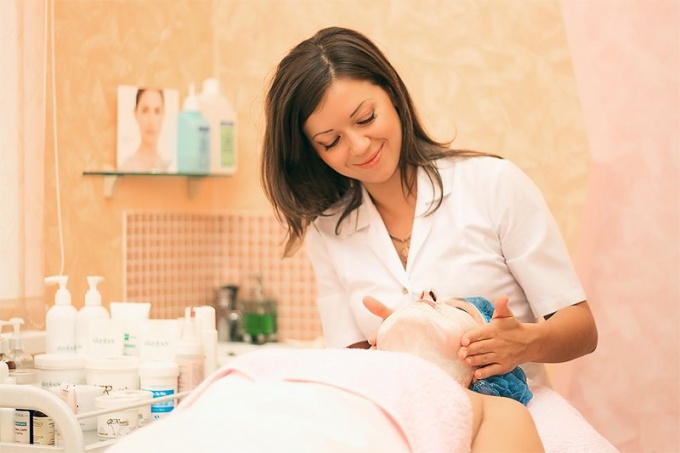 Instruction
Once you have decided on the choice of future profession, feel free to go to take the entrance exams to medical school. In order to officially become a beautician favourite, enough medical education in any specialty. If you are a committed person and you always want more, it is recommended to finish medical school, and after that to go to residency in dermatology.
Then, when you get a medical education, to acquire specialized knowledge find a good beautician course. When choosing courses, please pay special attention to the training program. It should include more practical training and less theory. Be sure to review the list of occupations.
Good cosmetology courses include anatomy and physiology of the skin, proper care of different skin types, its types, massages. In addition, practical sessions should be studied cosmetology, peeling, anti-cellulite programs and more, what skills should an aspiring beautician.
After completing the course and having on hand diploma of the medical worker, you can start looking for jobs. However, you should be prepared for the fact that a job that has a great demand and huge competition, not receive you with open arms. It will be difficult. But, showing himself as a master of his craft, you will definitely become a successful cosmetologist.
Having the necessary experience in beauty salons, you will be able to choose to work for someone or open your own beauty salon/Studio, because to earn big money in this field you will only be able to independent flight. And the beauty today is a very profitable business that brings in large revenues.