Instruction
Determined to master the profession of a makeup artist, examine all the offers in your city. Specialty you can obtain in vocational colleges as well as courses. Make a list of all educational institutions, to clarify the conditions of admission, program duration and cost of training.
In large cities the opportunities for learning more, and the most prestigious school of makeup located in the capital. So if you took a firm decision to become the "artist's face", but live in a small town, consider the possibility of moving — at least at the time of study.
Universal of course, after graduating you will become a demanded specialist does not exist. Higher education in the field of makeup is also to fail. You will need to build its educational program. The number and quality of degrees will significantly affect the prospects of your future employment.
To begin, select a good basic course in a vocational school or courses where the training lasts 3-6 months. During this time, you can learn the basics of the profession, will get the opportunity to practice, choose your own style and decide which area you want to specialize. For example, if you are interested in wedding makeup, you can find relevant short courses. If you are attracted to work in the theater or on television, you need to thoroughly study the stage make-up.
After receiving the first diploma you can try to get a job or continue training. Choose short courses or intensive you are interested in. Focus on the prestige of the educational institution and the name of the teacher. Collect information on the selected school online, professional forums and sites. Can assess the level of teaching personally came to the courses as a model.
Higher tier Russian make-up artist – certified foreign school. Some of Russian Academy can arrange for their students training and workshops in Paris, Milan or other European cities. You can find the school of makeup and yourself. Note that for foreigners teaching is usually conducted in English.
Advice 2 : How to learn to be a stylist
Fashionable and popular to date the profession of stylist, choose both girls and boys. There are specialists in hair and makeup, and stylists for clothing. If you want you can learn both directions and provide the services of a professional stylist-imagemaker to create the image of the client.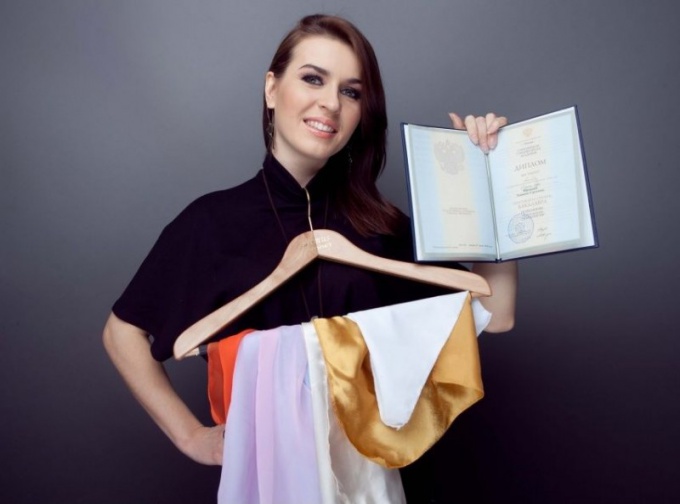 You will need
- secondary education;
- financial capabilities.
Instruction
Ways to learn to be a stylist there are several, it all depends on how much you are willing to invest in training time and money. Budget, but a long way to the profession of a stylist start at the College or Academy of hairdressing.
Learning the profession of stylist-master hair and makeup will take a few years. First you will be taught theory at the undergraduate will go to practice. Upon graduation you will receive a diploma or certificate.
Choose a school with the Department of fashion design, Academy or school for fashion to learn to be a stylist for the clothes. You should study for 2-3 years, and in high school all 5 years.
Courses – another way to learn to be a stylist. Academy and schools offer short or long-term courses stylists, hair and clothing. Select the best option for you depending on the possibilities.
In large cities there are professional schools for parents imiganation. For a fee, will teach you the basics of the profession, will hold a series of workshops. After school stylists you will be able to find their own way, will learn how to correctly pick up clothes and to correctly apply makeup. In school you will be able to improve their skills if already working as a stylist.
Thanks to the Internet to learn to be a stylist ? from the comfort of home. Find online distance learning courses stylists and sign up for webinars. Video tutorials will help you master the profession of a stylist at a convenient time for you.
If you wish to become truly professional stylist, embark on education and training in Europe. The Milan or Paris fashion Academy offer quality training for everyone. Training and internships for about a year. Get ready to significant financial costs, which will pay off while working in a prestigious company in which you're free to take with the obtained diploma.
Advice 3 : Where to go to study fashion
The stylist is a specialist who provides consultative and practical services for the creation of their image by changing hairstyles, selection of makeup, wardrobe adjustments, etc. the Job of a stylist is divided into regions: the stylist-designer, stylist, makeup artist, photographer, stylist, stylist-image-maker etc.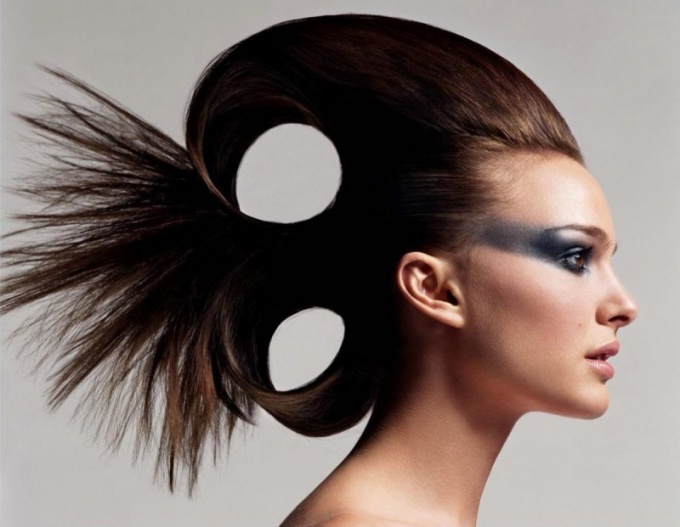 Instruction
In Russia there are a large number of educational institutions where you can attend a specialty stylist. These educational institutions carry the name "school of stylists". Basically training is a short-term program of courses, that is, in a relatively short time you can learn quite a lucrative and interesting profession. Upon completion of training a certificate is issued which entitles the graduate to be an expert in the field of fashion and style.
In Ekaterinburg wide recognition for this profile received High school of image and style. In this educational institution are used the most modern methods of training of the stylist, as well as European methods of education. Furthermore, a possible internship in Europe. Education equivalent to secondary.
Another popular institution is the European Academy of image, which has branches all over Russia. Learning also takes place in the European system and in a short time, which is very convenient. This is a for-profit school aimed rather at improving the quality of prior learning in this field, and also "read" lectures on the most popular topics.
Remote and full-time courses of image makers provides, for example, such a school, the international Institute of Image Rely. It is famous for European teachers, excellent education system, high profile technologies, training abroad, and many others.
The school of practical image of "Vanessa" in Moscow is working in this direction for about 10 years. Specialists of the educational institutions practice an individual approach to each student, help in the shortest possible time to master not only the theoretical basis but also practical part. So the students themselves are cut, manicure, conduct the hair coloring and master the subtleties of make-up on the invited models.
Note
Image is the unity of the internal and external. It is a harmony combination. Getting the appropriate education, you can be sure that one of the most beautiful areas already available to you.
Advice 4 : Where to go for a stylist
Specialist, combines several professions: make-up artist, hairdresser, fashion designer, and so forth, is called a word – stylist. This profession provides a huge field for activity, and is one of the most popular specialties. To become a stylist, you need to get special education.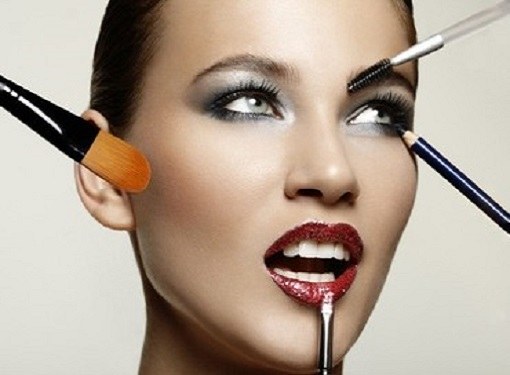 Instruction
School of stylists

This school is a special school. The training lasts about six months, during which students will learn a brief description of the history of fashion, style and makeup, and also learn the basics of this profession. Graduated from this school, students receive a certificate.
Graduate school of image and style

The school is located in Yekaterinburg. Different from the usual school of stylists the fact that it taught the latest techniques in the field of style, fashion and so on. In addition, upon completion of this course participants will receive a certificate of secondary education.
The European Academy of image

Its branches scattered across the cities of Russia. Very convenient and necessary for those who already have previous education in the field of stylistics. Training takes place on the European method of education, that is, with the possibility of employment abroad.
International Institute of image

The institution provides distance learning everyone. For profession image maker-stylist, who creates a complete image it is necessary to draw and write a statement on the website of the Institute. Training online allows you to obtain not only the skills of using high technology in the world of style and beauty, but also to receive education abroad.
The school of practical image of "Vanessa"

This school is located in Moscow and produces professional stylist for ten years. The main difference between this school from others is that they practice individual training for each. Another important factor is that for all practical classes invite the heads of models on which to hone their skills learners: practice in applying makeup, creating hairstyles, manicure, pedicure and so on.
Paris school of stylists

This school is a private educational institution. This means that you can get there only on the recommendation of former students or passed the preparatory course. The emphasis in school is on practical training.
Advice 5 : When and where to go to study as the hairdresser
The Barber profession is associated with beauty and transformation. Early people with skills hairdressing, barbers were called, and their labor is respected. Now to study this art is much easier than in those days. It is enough to have the desire.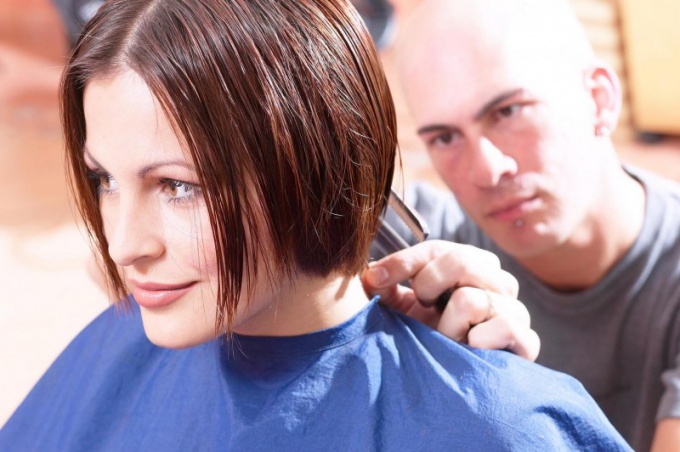 Instruction
Do a Barber in a specialized College or school. So you will get the opportunity to learn this business for free (if you get a budget place). In these schools you will have to unlearn from 2 to 4 years, depending on after which class will you do (9th or 11th).
A good alternative to vocational education can be considered as special courses for hairdressing. Their duration can be very different (from 3 to 11 months), it all depends on the Agency, which you proceed to study. Option to take courses will suit you if you study at school, University or already working. The schedule of these courses usually adapts to the students.
If you want getting a Barber shop a specialty to combine with a higher education, find a University that has such a faculty. For example, the profession you can study at Penza state technological University, or the Institute of international law, Economics, Humanities and management named after K. V. Rossinsky. For admission are usually required to pass exams in Russian language and history.
Because the profession of hairdresser is quite extensive and includes a variety of areas, ranging from weaving dreadlocks and pigtails, to trendy haircuts and color, attention should be focused on regular training and skills enhancement.
Initially, every student receives a basic level of knowledge of hairdressing. He is taught the basic techniques of men's, children's and women's haircuts, hair coloring and highlighting of hair, are taught the skills of weaving and the basics of stylistics. After completing the first stages of your training, the Barber can continue to evolve in a separate sphere.
Note
Very responsible attitude to the choice of agencies where you will be trained. Read more reviews, as some "teachers" my aim is to bring you as much money as possible, not to enrich knowledge.
Useful advice
For the beginning of his career to be sure in your abilities, you can get to work as an apprentice to an experienced hairdresser part-time. This will give you confidence and a little experience.