Instruction
If you are already well read in Russian, but I can't master speaking, the easiest thing to do, of course, will move to Russia for permanent residence and to learn to talk in direct constant communication with native speakers of the language. However, if you have not as far-reaching plans, attend only with the teacher for whom Russian language is native.
Practicing with a teacher, try to be active. Don't wait until the teacher himself will offer you a possible job. Make up interesting questions to study the subject, remember some interesting history (or anecdote) and offer to tell her in Russian. The teacher will appreciate the student initiative, and it will give you and additional material on topics outside of them that you can and to master the language.
Determine what related to the development of conversational Russian speech, you prefer to do: to teach short informal expressions, memorize dialogues or texts, to write and to memorize aphorisms and Proverbs, to retell or spontaneously try to talk on the subject. You can only do what you like, and you can alternate the various methods of teaching Russian language.
Concentrate on what you are going to say that it will be interesting to both you and your companion, not on how you say it. Consider which topics you are really interested in what topics you like to discuss in their native language. Imagine where and when you can begin to speak on this subject, and who will be with you to talk about.
Take a piece of paper and write about what's bothering you in your speaking as much detail as possible: what topics cause the most difficulty, what exactly would you like to learn in the first place. Learn all this will be faster and lighter than any material in the textbook of the Russian language. Of course, this tutorial is also not canceled, just this motivating material will be your point of reference for understanding the intricacies of the Russian language.
Advice 2 : How to learn to speak Tatar
The Tatar language has greatly enriched his vocabulary of the Russian language. And at the same time he took himself from the Russian. In addition, the Tatar has a logical structure. Therefore, to understand and learn to communicate it simply.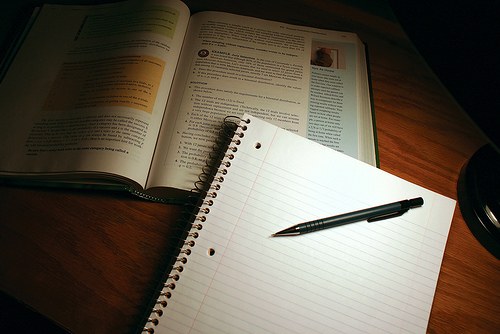 You will need
- computer with Internet access;
speakers or headphones;
Russian - Tatar and Tatar-Russian dictionary;
Skype.
Instruction
Learn the basics of the Tatar language, learn the most simple and common words (hi, bye, Mama, Papa, thank you, etc.) Every day, systematically learning new words will greatly enhance your vocabulary. In addition, you will find a relationship between many Russian and Tatar words. At this stage it is important to have an understanding of the grammar of the language. Without awareness of grammatical features of the language, further study of the Tatar language can take a lot of time and become useless memorization of words, sentences, expressions.
Be sure to practice listening. Listen to music in the Tatar language, watch films, broadcasts, etc. This will allow your ear to get used to the sound of the foreign language, to identify and better remember the already known words. At the initial stage, it is desirable to have a text that you are listening to. In the future this need will disappear.
Read in the Tatar language. Reading stimulates a deeper memorization of words and understanding of the logic and structure of language. Thus, you will meet with many stable expressions. On the Internet there are a large number of materials (books, Newspapers, journals, publications) in the Tatar language.
Get to know the Tatar culture, traditions and customs. It is impossible to speak without knowledge of the Tatar culture of the people. Without knowing the specifics of communication and accepted norms of behavior and etiquette, you can get into silly, and sometimes even unpleasant situation associated with differences in linguistic thinking.
Communicate with native speakers. There's nothing more effective in language learning than language practice. Go to a remote Tatar village, where you will not have other exit, except for direct interaction with the Tatars. If you do not have the opportunity to visit the Republic of Tatarstan, to find interlocutors can from home. On that computer, install the Skype program, find native speakers of the Tatar language and communicate with them in real time.
Useful advice
For best results you do a language at least 30 minutes daily.
Advice 3 : How to learn to speak Armenian
To learn how to speak any foreign language, you need to make the maximum amount of effort. The same goes for Armenian, as one of the representatives of the Indo-European family of languages.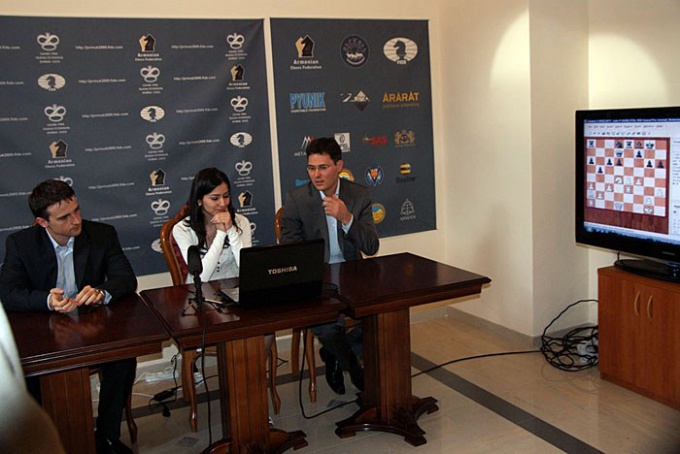 You will need
computer;
- Internet;
- cash.
Instruction
Start to familiarize themselves with the Armenian language. Go to "learn Armenian". There you can find everything you need to start: alphabet, read the rules, description, grammar and spelling. Learn to read the language, learn all presented rules. Only then start speaking simple phrases.
Use the tutorial for initial training. On the same website there is a tutorial for learning the Armenian language. The weakness of this approach of training is that you will not be able to quickly learn to speak. Although, in this type of training, you will not depend on anyone, and to comprehend the language.
Sign up for language courses. This is best done in Yerevan or other Armenian city. This approach is one of the most productive, because you can immerse yourself in the language environment and to study speaking under the supervision of an experienced teacher. This effect is almost impossible to achieve on their own.
Find a private tutor and tailor-make a training schedule. Work with the teacher one on one will help you to achieve the desired result in the shortest possible time. You would have to decide how quickly you
move
through the program. Tell me what you want to do the release. The teacher will select the appropriate material you will learn how in lesson and at home.
Improve your skills when dealing with representatives of the Armenian language. Once you are able to speak simple phrases, find yourself a circle of communication with native speakers. Now in our country there are Armenians who speak Russian, and Armenian.
Communicate with them on the Internet or in person. Online you can find social groups, or to talk on Skype. But the best way to improve your skills while communication live. If you have the opportunity, visit Armenia for a while and practice the conversation with everyone she can.
Advice 4 : How to learn to tell jokes
Tell jokes so that the audience had fun, that they are awake and in the colors represented the whole situation, is not given to everyone. But you can always learn how to present jokes so to pass for witty conversationalist, humorist and soul of the company.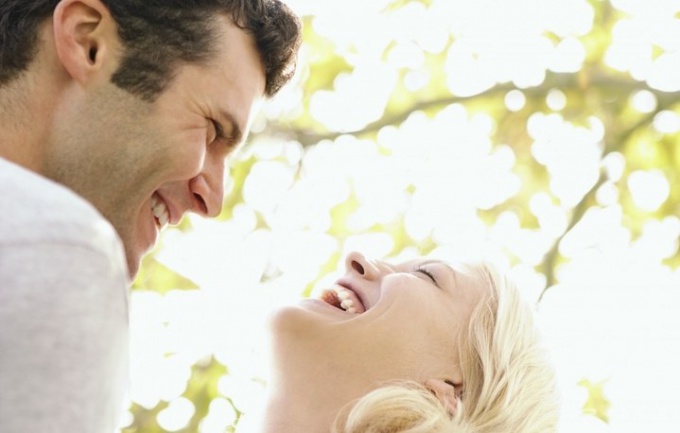 Instruction
Practice in front of a mirror, practicing facial expressions, words and gestures. Such a rehearsal will allow you to adjust your demeanor while telling a joke and look at themselves as if from outside. It is clear that your short story should not be recited in monotone, muffled and with a grim expression.
Choose a short and funny jokes , long stories always bore the listener. Some jokes can be a little longer, but you have to be sure that you will be able to interest the audience, fueling their curiosity and restraining the impatience.
Test your skill on family and friends – they will always point you to the flaws in a soft manner, advise what else you need to work and assess you objectively. Check out new jokes on proven people, not to embarrass yourself in front of other people telling an old anecdote, or presenting it with a completely different meaning.
Learn to filter their funny stories depending on the audience. In the presence of children, young women and pensioners not to tell jokes vulgar, lewd or those that understand the audience is unable due to various reasons. In the company of friends you can afford less chaste anecdotes.
Do not tighten the anecdote, making a mysterious expression — a pause should be no more than a couple seconds. Learn to make this very meaningful pause, the meaning of which is to prepare students for the outcome, that is the most funny part of the joke.
Try to tell jokes naturally, without hesitation and painful attempts to remember the details. Use a natural style of storytelling, only then your joke will be perceived properly. Never interrupt the story with laughter, which means that you remember the essence of the joke, and it's incredibly funny. Is this your way to tell jokes very annoying.
During the scoring of joke actively help yourself with the hands, gestures and facial expressions — any story looks interesting.
If you didn't get from the audience the desired response, i.e. laughter, not to dwell on this attention and start to explain the joke, just switch to another topic or continue to tell their stories.
Advice 5 : How to learn Russian language
Perhaps you have never had the inclination for the Russian language, or you persistently truant dictations at school. However, the ability to write correctly is necessary in many professions, and the Secretary laid not for everyone. If you wish, deficiencies in education can be quickly filled.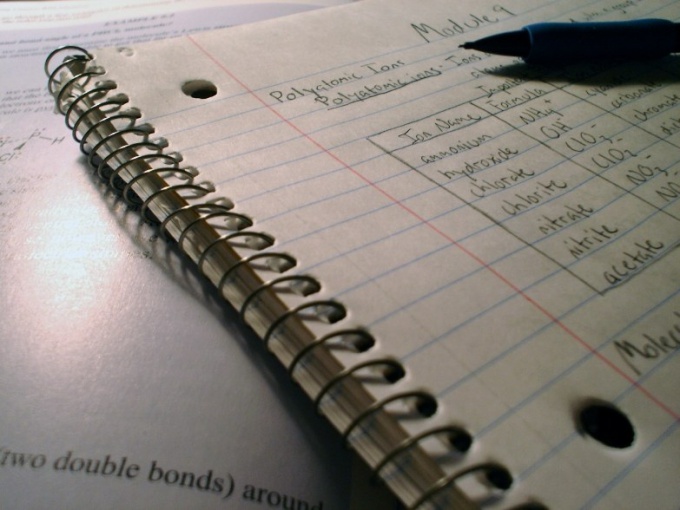 You will need
- school textbooks in the Russian language;
books of Russian classics;
courses in the Russian language.
Instruction
Get off the shelf textbooks and manuals. Of course, there are people with an innate literacy, which, not knowing a single rule, know how to write perfectly. However, the majority still have to memorize in which cases to adjectives to spell one and two "n". If you really want to learn Russian language, with intensive courses you will be able to master the program in a couple of months. Those rules, which you often make mistakes, write down in a notebook, so they're always at your fingertips.
Psychologists distinguish three types of memory: visual, auditory, motor. People with visual memory, it is best to remember the spelling of words, seeing them in front of him. Holders of auditory memory to remember the words as they were dictated. People with the third kind of memory to remember the spelling using the spelling of these words.
Find out what your memory and practice using your strengths. Armed with a copy of the Russian classic in a nice edition. If you have a well developed visual memory – read as much as possible. Try to use every free minute to look at the book. Holders of auditory memory will be easier to do at home, because they have to read themselves aloud. People with mechanical memory every day should be to rewrite a few pages of the classics.
The best result will be achieved if you combine two ways of remembering. For example, after you have copied an excerpt from the story, read it aloud. You will learn to write much faster.
If you cannot fill the gaps in education to help Russian language courses. Studying under the guidance of an experienced teacher, you will be able to learn Russian language in a short period of time.