You will need
Handbook on teaching Russian as a foreign language;
dictionaries (explanatory, foreign words);
course of phonetics (records);
movies on Russian language.
- audio recordings in Russian;
albums on Russian art.
Instruction
Study of methods of teaching Russian as a foreign language.In order to teach Russian as a foreign language, ideally you should finish special courses. Today, there are many techniques that are successfully used by Russian language teachers and representatives of different nationalities they are different as they are based on the characteristics of the native languages of the foreigners. There is basic rule: you need to own native language learners or to provide its structure.
Get phonetics (theoretical and practical).Each language has its own characteristics: the sounds in French and Russian, for example, are not repeated, although often similar. The speech apparatus is formed in childhood, so difficult to adapt to a foreign phonetic system. One should be careful to put the sounds to practice pronunciation of sound combinations, given a melodic line phrases. In principle, the language in this aspect is similar to music: you must learn the art of phrasing and intonation.
See movies and listen to music in Russian.A useful practice is to movies, TV shows, and listening to music in the original language: so you include the student in the hearing process authentic speech, which is spoken designs, varying dialects and subdialects. During training it is important to develop language skills, and acquaintance with the audio and video will contribute to this. It is useful to write the idioms and jokes that are often used Russian in conversation (example: "to Live well! But to live well is even better"), it will allow the foreigner to "read" the connotation of the phrases, learn their.
Visit museums, exhibitions and concert halls.Language learning should be accompanied by familiarity with the culture of the country. For this, you need to attend lectures on art, museums and galleries, concerts and performances. Studying Russian Opera, a painting of the Wanderers, the architectural features of churches and iconostasis, foreigners learn to understand the Russian national character and the logic of language (sentence structure, conjugation of verbs, the use of times).
Note
The most important thing when learning a foreign language is to find a motivation for your student. It may be necessary to communicate in Russian with colleagues, plans to obtain citizenship or the dream to read all the novels of Dostoevsky in the original.
Useful advice
Consider the culture of each country while working with a foreigner, you try to adapt his thinking to the Russian reality. Talking with a student about the history of Russia, you need to constantly refer to the history of his native country, to seek a connection between them and the point of intersection.
Advice 2: How to teach Russian
Professionals will say don't hesitate: any language, especially a native, your, needs to be taught first and foremost with love. But there are features of teaching Russian is actually a different language depending on whom the language is taught to native speaker or foreigner.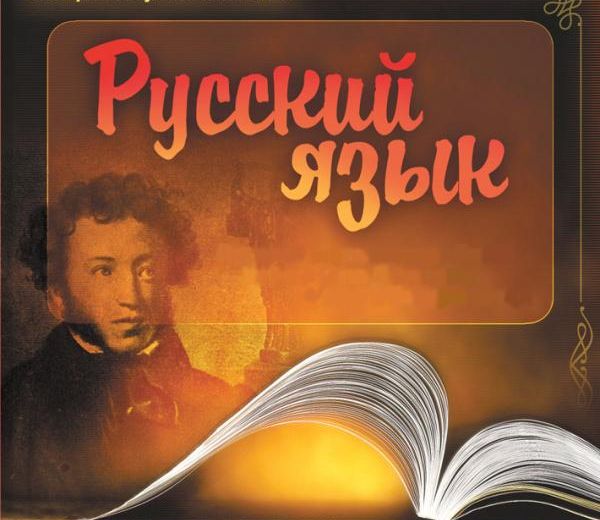 Instruction
To begin, decide who your student: a child or an adult..what nationality (Russian or foreigner). It is also important to determine the level of proficiency in Russian language (for foreigners). All the above are basic principles that you must build. Without regard to their you can easily stray into the wrong path. In addition, it is necessary to understand in what format will pass your classes. Whether it's individual lessons or group lessons? Do you teach at a language school or University courses? Depending on this will change and the curriculum.
If you teach Russian language for foreigners, make it easy for them mastering the Russian language to the extent possible. Remember (if you are in Russia) that people was in a different language environment, faced with different culture and are probably experiencing culture shock. Diversify your class exercises give students the "exit" field: if you pass the theme "restaurant" - then drag them to the restaurant, even if they are shy and struggle, if the theme of "Products" - that all truths and untruths lure them to the market, even if they are not good in Russian money.
The main thing in working with foreigners studying Russian language, - overcoming the language barrier and "communication", that is, in live communication. What matters here isn't even the rules of spelling and grammatical errors. Grammar is also important but it's important that people understand and that people understand other people. They need communication skills that will allow them to rotate freely in a different cultural environment. Do not hammer them down so that they don't need and that only unnecessary ballast settles they have in mind.
Russian is more important to explain the rules of spelling and the functions that perform certain linguistic units of their native language. They need to understand what is what in their native language. Stylistics, lexicology, syntax is very important sections of the science of language. A native speaker must have at least a minimal understanding of them, to write and to speak correctly. You see, if foreigners, it is important to teach speaking, native speakers, it is important to teach how to speak and write correctly.
Whoever you were trying to teach Russian language, your lessons should be based on some cross-cultural material to students and students could learn more about Russia. Neither the native speakers nor the aliens can use it. Make use of the texts of the classics, for foreigners - adapted texts for Russian - unadapted to study the language associated with the best achievements of Russian culture. And the lessons will be more interesting for you and for students.
Advice 3: How to learn Russian language for foreigners
Russian language is incredibly complex. It is us, Russian-speaking, it is clear that such a view, for example. But foreigners have to get this, to make exercises, to find suitable texts, so that they were all clear, like we do. And so the teaching is not an easy thing and becomes even more difficult when I have to explain what you understand on an intuitive level.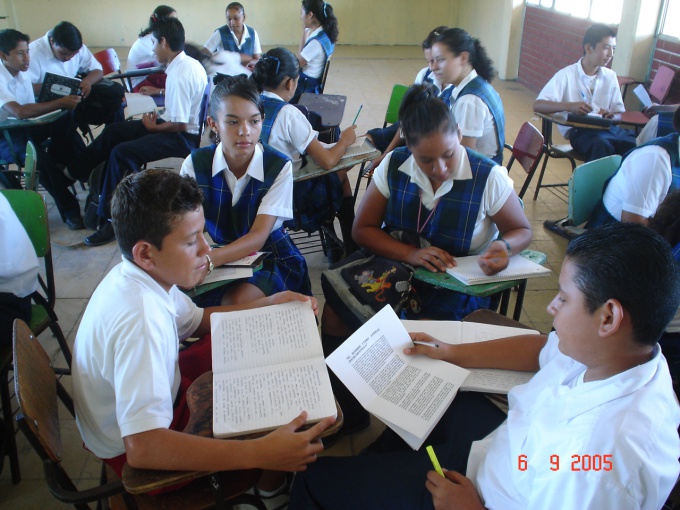 Instruction
Determine the level of proficiency of their students. Full zero or he already knows the simplest phrase? It also happens that a person is free to Express himself in a language he understands and he understands, but he makes mistakes, the negative effect of which is eliminated through gestures and facial expressions. For each of these cases, you need to make your program.
Group - that's another story. Here it is necessary to determine the average level of proficiency. If you do not, do not assume that the weak will follow the strong. The weak just give up because they do not understand.
Choose how you will work with the intermediate language or no and please explain to the student (or group) of your choice. If a person already has some basic knowledge, it is very important to stimulate talking to him in the target language. But you don't need to do this if this approach only complicates the process.
When working with groups often and this choice does not remain: for example, when together people from different countries, who do not know each other's language and did not speak English. In this case, will have or are already existing basic knowledge and slowly, clearly pronounce phrases control the educational process, or to get out and explain these basic things on your fingers.
The explanation on the fingers, often used when meeting new words. Masters suggest to use the translation only as a check of understanding. Themselves on their own words to cementitious - to explain the meaning through pictures, gestures, play of entire situations or definitions in Russian, the latter only works for the advanced level.
The lessons have to do are fun. If your group gathered sociable, ordinary people, will greatly help the game. They can and buku to stir - it is unlikely that you will have to work with a completely private man, bad going on contact. But if the student does not want to join the game, no need to force it.
Use for the lessons interesting texts, videos. Take the topics that interest the students. Ask their opinions often do not impose their own. And when they have more or less mastered vocabulary and grammar, put them in a situation of real communication, for example, if your topic is "restaurant", in the end you have to go to a real restaurant.
Remember that the lessons of Russian as a foreign new vocabulary you need to give based on the old grammar and new grammar based on the passed words and expressions. So you will ensure proper digestion and consolidate the material, and your students will not be too difficult to understand you.