Instruction
Watching television programmes in Russian. This method works well if you rarely communicate with native speakers directly. However, try to choose not only entertainment. In the intellectual programs much richer vocabulary that will help to increase the number of familiar Russian words. See also political programs — will know what is happening in Russia, and this is one of the possible topics of discussion.
Listen to Russian radio. Try to include it as often as possible — at home and in the car. The announcers on the radio have good diction and pronunciation, so listen to their manner of speaking carefully. Repeat aloud words and sentences, sing along songs. Analyze it, repeat a phrase several times to achieve the desired pronunciation.
Sign up for Russian language courses. In many Russian cities, language schools offer this service. Specialists from different countries come to work in Russia, so these courses are not only a way to learn to speak Russian, but also the opportunity to meet like-minded people and new friends. In addition, group classes, good motivation and support.
Organize your study of the Russian language. It is not necessary to touch everything, make a schedule and stick to it. For example, one of these days you listen to the radio in the other, watching a Russian TV show. In day courses, complete homework, which asked teachers. Better to learn to speak without an accent gradually — don't rush yourself, this knowledge will better be absorbed, and the result will not keep itself waiting.
Communicate with native speakers. This is the best way to learn to speak without an accent. Ask someone from Russian friends to help you. Let each corrects your speech, points out the defects. Don't be afraid to look ridiculous in the eyes of others, because your goal is to get rid of an accent, so try to achieve it by all means. The company does not otmazyvaytes, share your opinion, say as much as possible. Russian language is rich, to study words and momentum can be a lifetime, but correct emphasis can be literally a year, if you make the effort.
Advice 2: How to talk funny
To have a certain popularity in any company, you need to be able to attract attention, evoke positive emotions. This can help you a good sense of humor. If you are not sure that you have it, it needs to develop. In order to talk funny and be funny, there are a few tricks.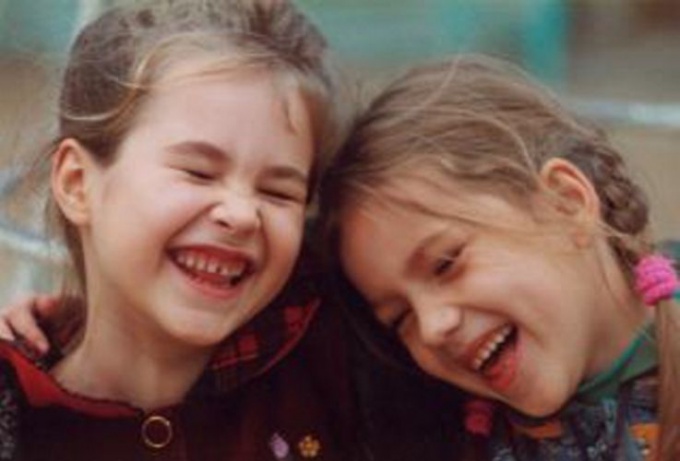 Instruction
To be funny, you need to have a supply of fresh anecdotes for all occasions. About blondes and students about motorists. But there is a caveat – a sense of humor at all people different, and what you may be funny, another will not cause the slightest smile.
Your speech was funny, you use words, especially distorting their meaning. Or to use language in unusual forms of words, or even invent a funny neologisms. But don't get too attached, not to impress infantile and illiterate person.
You can play voice, telling another joke or a real funny story. For this you need to practice at home in front of a mirror to see what impression you make on others.
In order to speak in a high voice, use helium, it gives the opportunity for six seconds to change the tone drastically. Sulphur hexafluoride, on the contrary, lowers the voice, and it becomes not that brutal, and literally demonic. The preferred gas to fill the balloon a little and to breathe through the mouth. The voice will change immediately, but to abuse this trick still not worth it.
Verbal Aikido is also a great way to make your speech original, colorful and funny. There is nothing more boring than to ask the same questions every day and to hear them one and the same monosyllabic answers, with the horror of knowing that you and your partner terribly boring to observe the verbal ceremony, but without them not to manage. To pesky and overly curious person was speechless and never touched on touchy subjects, you need to be able to improvise. For example, the question: "are You married?" easy to answer "Temporarily.
Advice 3: How to learn to speak correctly in Russian
Russian language is one of the most unique and intricate languages in the world, so to learn how to talk to him quite a challenge even for the media. But there is nothing unattainable, especially if you ask for and make a certain amount of effort. So how do you master it to perfection?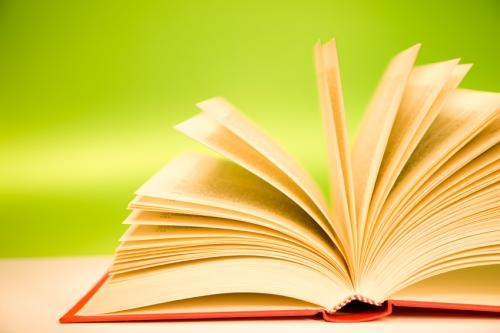 You will need
Manuals, literature, and practice.
Instruction
Read books, both traditional paper and electronic. As a rule, it is best to communicate in
Russian with
those people who are in my life read a lot different literature, ranging from classical masterpieces, encyclopedias and ending with contemporary fiction. In addition, reading improving writing literacy, which is important. Currently, widespread audio books, listening to which can significantly add to your vocabulary and learn many new and interesting things about the features of Russian speech.
Regularly stay in touch with lots of people. Meet with them, talk on the phone, communicate via the Internet. This will allow you a practical way to hone language skills. Try not to use in his speech word-parasites, formulaic expressions, slang and profanities. It is better to replace the whole speech "garbage" literary speech. Learn how to build sentences so you could understand the source. Talking about something, try to replace repeated words with synonyms.
Find one or more mentors whose conversation makes you a positive impression. Persuade them to share valuable secrets with which they have managed to master the Russian language. Practice with them in conversations and discussions on various topics, as well as in the other verbal battles.
Start to create. Writing poetry, stories, illustrations, slogans perfectly develops thinking and communication skills. From time to time return to the unfinished and finished works, "grind" them and bring to perfection.
Before you speak, mentally think through the whole phrase. Gradually, this process will take less and less time. Weigh every word. Your task - to learn effectively, competently and distinctive to Express their own thoughts depending on the specific listener. In other words, you need some flexibility, an individual approach to the source.
Don't be afraid of mistakes, still they are impossible to hedge. It is better to act and be wrong than do nothing. Monitor your speech-blunders through the recordings on the recorder and try to avoid them afterwards.
Useful advice
If you don't like to learn something on their own, enroll in group courses of the Russian language or oratory that will help you finally start to be proud of their speech.