Instruction
To send and receive mms messages only if your phone supports GPRS/EDGE, as you can read in the user manual of the mobile device.
Once you have this function call operator your cellular company, ask that you have been sent the mms settings, after which they save. Numbers of operators, leading mobile companies in Russia: MegaFon – 0500, Beeline – 0611, MTS – 0890.
If for any reason, call the operator cannot be performed, there is another way of settings mms messages (for example, companies MegaFon, Beeline, MTS).

For subscribers of MegaFon: send a free SMS message to short number 5049 text "3" or use the website and its serviceshttp://phones.megafonmoscow.ru/phones/settings/,where in the corresponding fields specify a name for the phone manufacturer, the brand of the phone, type in the requested settings and your phone number. After the settings go into phone messages, save them.
For subscribers of MTS network: call toll-free short number 0876 or send an empty SMS-message to short number 1234, with the result that you will be automatically sent to the mms settings. Also the variant with the use of the site services (for example, http://www.ivanovo.mts.ru/help/settings/?utm_source=yandex&utm_content=nastrojki&utm_campaign=Imidzh), where you specify your region and phone number. Save the settings.
For subscribers of Beeline the use of mms messages is activated by default. If you for some reason disable this service, dial *110#181# . The settings for the particular phone model you can find by clicking on the following link: beeline.ru/msk/setup/mms.wbp?bm=318f7548-2989-415d-9908-3b492dbfc95f.">http://mobile.beeline.ru/msk/setup/mms.wbp?bm=318f7548-2989-415d-9908-3b492dbfc95f.
You can also send and receive mms messages, configuring them manually, to do this, enter the following settings:

Profile name: BeeMMS
Data Bearer: GPRS
User ID: beeline
Password: beeline
APN: mms.beeline.ru
IP address: 192.168.094.023
IP Port: 9201 (or 8080 for WAP 2.0 phones)
Message server:http://mms/

Thus, customizing your phone, you can access the mms message. The algorithm of opening this type of message is no different from the open algorithm of sms messages.
Advice 2: How to read the MMS message
MMS is a multimedia message that can contain different objects, such as images, animations, sound files, lots of text, a business card from your address book.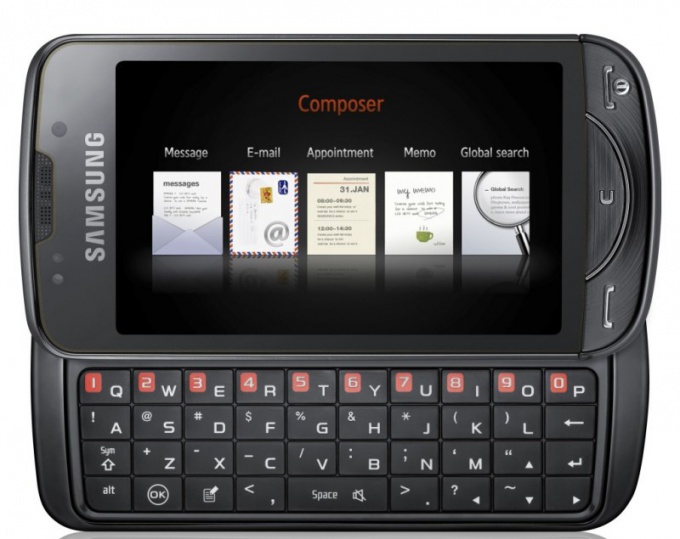 You will need
phone;
- a computer with Internet access.
Instruction
Make sure that your phone supports MMS messages. To do this, go to "Messages" select "Settings/Options". The list should be "MMS". Select this option to make the setting receive MMS messages on the phone. Usually the settings are found under "Configuration/Settings".
Go to your operator to establish connection settings. You can also send a message to a special number to request automatic settings for your phone. It is available either on the website or by calling the operator. Use the following links to configure MMS on your phone: MTS (Russia) – http://www.mts.ru/help/settings/settings_phone/mms_settings/; MTS (Ukraine) – http://www.mts.com.ua/rus/mms_settings.php; the Megaphone – http://moscow.megafon.ru/help/settings/; Beeline http://mobile.beeline.ru/msk/setup/mms.wbp?bm=318f7548-2989-415d-9908-3b492dbfc95f Kyivstar – http://www.kyivstar.ua/ru/business/internet/phone/settings/manual/mms/.
Read MMS message on the website of your operator, if your mobile phone does not support this feature. Usually in this case, instead of MMS you get a text message some text "To all your received MMS. To read, click on the link and enter access code". Usually the shelf life of messages on the server operator is 3-4 days.
Click the link in the SMS, enter in the appropriate field access code that you received. Then you will be redirected to the page where you can view MMS message that was sent to you. Some operators give you the opportunity to save these messages and answer them on this page.