Instruction
Graduate from a school, College or University in one of the technical specialties (not necessarily associated with the railway) and contact the personnel Department of the depot of one of the cities, which formed the trains and teams of operators. It is not necessary that these cities were regional. For example, in the cities of Orsk, Novokuznetsk or Ruzaevka, too, has a similar depot.
Before you contact the human resources Department, recon the situation and will contact the depot, talk with staff and managers to find out whether you have real prospects to work with them.
If the personnel Department have nothing against the fact that you got a job, get a referral railway hospital or clinic for examination. For this examination you have to pay a certain sum of money, so save your receipt because if you take a job, but this is refunded with the first salary. This will take your application and original receipt. Note: in order to get a positive medical conclusion, you need to have absolute vision and satisfactory characteristics from a psychologist.
To apply for the position of assistant engineer only personnel depot qualified "fitter rolling stock is not below 3-rd category. So after you pass the medical examination, you will first sent for training as an apprentice locksmith rolling stock (if you certainly do not have this specialty).
Get this skill category and send to the personnel Department application for admission to a group for training in a traffic-technical school on a speciality "assistant engineer". Will receive a certificate of completion of theoretical part of teaching in DTSH.
The practical part you will learn directly at the depot. First you have to go through training as an assistant-Intern (6 trips with instructor), then to take exams in the specialty, health and to make an independent trip (without an instructor).
Advice 2: How to get a job as a assistant teacher
Currently, employees of kindergartens in large cities have quite a decent wage. In addition, work in a preschool educational institution is attractive because it has a number of benefits - food, long breaks, breaks in enrollment of the child. This attracts many people to the post of assistant teacher now there is a demand.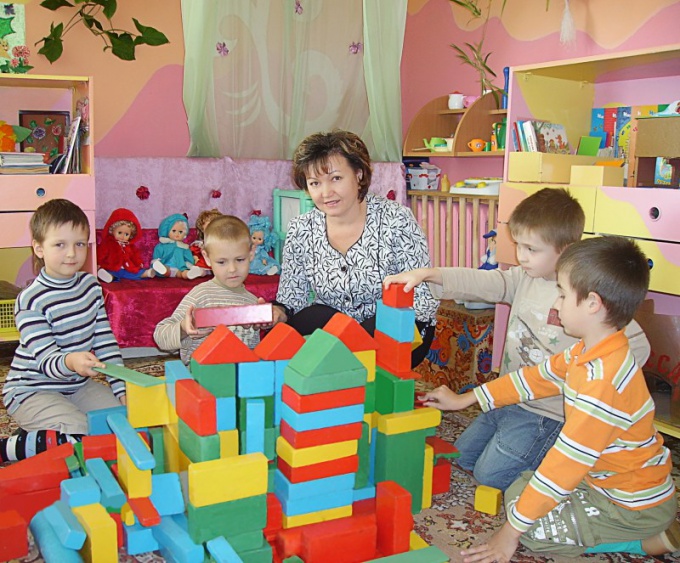 Instruction
To get a job as a assistant teacher, pedagogical education is not necessary. Of course, it is an advantage but not a prerequisite employment. The assistant teacher is, in fact, a nurse, whose duties included cleaning, catering, linen change, etc. Therefore, work is with secondary, incomplete higher or secondary higher education.
Obligatory condition of joining the assistant teacher is the presence of medical books. It can be drawn in the clinic by place of residence. For this you will need to pass the doctors on the list, as well as pass various tests. In addition, there are chronic diseases in which the work of the assistant teacher is impossible. It's TB, a variety of psychiatric disorders, in some cases heart disease. The exact list can be found in the district Office of education.
To search for jobs of assistant teacher is best at the district labour exchange. It is there primarily attracts job offers in government organizations. Many exchanges now have sites where several times a month fresh jobs are posted. If the website not, have independently come to the inspector and ask if there are any suggestions.
The staff of the district education Department is always aware of the needs of the surrounding kindergartens. Therefore, the announcement of the recruitment of teacher assistants can be placed on information boards of this organization. They can also be present on the site, if any.
You can learn about vacancies, talking with heads of preschool educational institutions. Often ads about vacancies hanging on the gates and fences of kindergartens.
The easiest way to get a job in not the most popular kindergarten. The fact that in elite gardens, or in those where classes are held for new techniques, teacher assistants often take mothers who dream that their children in this preschool institution. Shortage of staff in these kindergartens usually does not happen.
When applying for a job, you will need to bring labor and medical books. And before the first job is to pass additional tests of urine and feces, to obtain the results in his hands, and bring their nurse or the head.
Note
The teacher assistants are eligible for discounted ticket for children, grandchildren, nephews. Therefore, if this work is interesting only for the sake of income in a certain preschool educational institution, this position may not only mom, but grandma, or aunt of the baby.
Useful advice
The work of the assistant teacher is quite complex. They work every day from eight in the morning until four or five p.m., Monday through Friday. And not in shifts as carers. Therefore it is necessary to calculate the forces, and not to expect that this profession is easy.