Instruction
The procedure of registration is quite simple, it requires no special knowledge. Choose any convenient branch of the savings Bank and contact your representative. Clearly explain what you expect from plastic card. Explain for what purpose you need it, how it will do money. The representative will help you choose from all plastic cards the one that meets all of your stated conditions and requirements.
Please submit a document certifying the identity (passport), inform contact telephone number, please wait until the operator will make on your behalf an application to receive a card of Sberbank, sign in these representative fields. Copies of such statements will remain with you.
Often the manufacture of plastic card you have to wait some time (the average waiting period is 15 working days). Before receiving your card you will receive a printout with details of the Bank and number of your personal account. If you are expecting a transfer of funds before receipt of the card, inform the payer account specified in the printout. The money can be transferred from the moment of registration of your application.
Until you do not receive a plastic card, you cannot withdraw the money but can at any time apply to a Bank with passport, and you will give complete information about movement of funds on your personal account. The cost of registration and annual fee for servicing the Bank card depends on the card type you have chosen.
15 working days (or another date specified by the Bank), contact the same office for obtaining the card. You should have only a passport. Sign in you receive a card, get a light-proof envelope with a PIN code from the teller. Also, when you receive a card, you can connect service "Mobile Bank" and "Sberbank online" for quick access to your account via a mobile phone or the Internet.
You can also order a Bank card with individual graphic design (individual design) on the website of the savings Bank at the following address: http://www.sbrf.ru. Go to "credit card", select your card type and follow the instructions, go through all the stages of registration.
Advice 2: How to make a plastic card of Sberbank
Plastic card
of the savings Bank
is a convenient tool for making purchases, saving money and managing accounts. Sberbank has the largest branch network in Russia and the largest number of ATMs. Therefore, problems with the removal of their own money should not be. You only have to buy a plastic
card
of Sberbank
.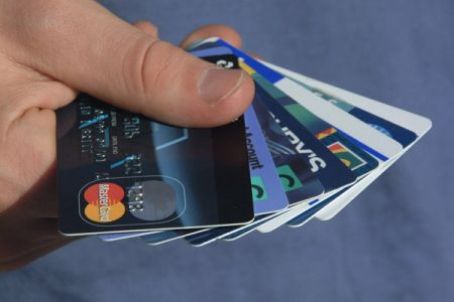 Instruction
Select the suitable plastic card. Today Sberbank offers a wide selection of debit cards that target any category and for any customer needs.Sberbank-MAESTRO /Sberbank-VISA ELECTRON - standard and low-cost Bank card.VISA CLASSIC & MASTERCARD STANDARD - a standard debit card.VISA & MASTERCARD individual design feature of the proposal that you yourself can choose what you want to see your credit card. Otherwise, the map has the standard functionality.VISA GOLD / CLASSIC "GIFT of LIFE" - a debit card with charity program. Part of their income, the savings Bank transferred to the Fund to help children with serious diseases "gift of life": 50% of the cost of annual maintenance, 0.3% of every purchase.GOLD / MASTERCARD STANDARD MTS - MTS subscribers participating in the program MTS bonus.VISA GOLD / CLASSIC "AEROFLOT" - for the passengers of "Aeroflot" and participants of the program "Aeroflot bonus".VISA & MASTERCARD GOLD - a solid plastic card for wealthy people seeking to emphasize their high status.Sberbank-MAESTRO "MOMENTUM" - a free plastic card of Sberbankis issued at the time of treatment, but has limited functionality. Usually the card is used as a temporary payment instrument.Sberkart card with a microprocessor that makes it as safe as possible. The card is issued in the same day.
Complete the application in one of the branches of Sberbank of Russia. Order card VISA & MASTERCARD with individual design directly on the website of the Bank. During filling of application form, pay attention to additional services, such as, for example, "Mobile banking". If you don't need them, just give up.
The court of appeals. Within 10 days the Bank needs to consider your application and make a decision about the possibility or impossibility of issue you the
card
of the selected type.
Obtain credit card. The map of the savings Bank must be issued within 10 days of a positive decision. In the Moscow and Leningrad regions, the maximum period is 7 days.
Advice 3: How to get a social card of Sberbank of Russia
Social card of Sberbank is a special offer, which main Bank of Russia makes only for pensioners and persons eligible for social benefits. Give a card only upon presentation of a pension or other identities of this kind. This map provides a number of benefits and conveniences.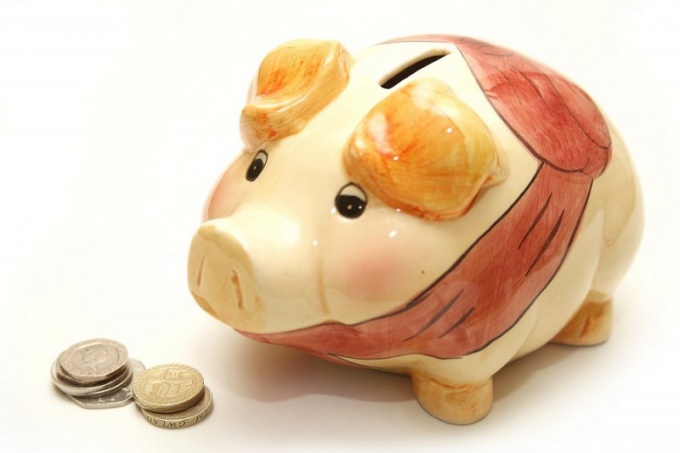 Why you need a social security card


Sberbank of Russia is known for its social programs, among which there are developments for students, pensioners and persons receiving subsidies from the state. Social card of Sberbank is made according to the standard Maestro, it typically is charged with a pension, but you can take back and other benefits or payments.

Social card will save you from having to retire uncomfortable way. Usually people have to sit at home on a certain day, expecting the employee mail or another service that deals with pensions. Retired never knows exactly when this man comes, sometimes even the date of his arrival is unknown, and that is if the planned day of the pension payment falls on a weekend day.

To receive a pension from the social map will be very simple. The money will be credited automatically. And if you connect SMS-notification, that the funds transferred to the account, you do and learn at the same moment. Today, a considerable number of pensioners uses cell phones, so this option can actually become very comfortable.

Social security card as an ordinary Bank, allows you to pay for any services, it is accepted in all shops and terminals in Russia.


How to open the social card of Sberbank


To get a social security card, you need to come to the nearest branch of Sberbank of Russia. There you will be given an application form. Filling it, you will also need to show your pension certificate and ID card – passport.

You must also have a permanent registration in the region in which the branch, where you draw a card. If permanent registration is not, then the decision about whether to issue you a card that is accepted by the Bank.

If you will be retired in the near future, it is possible to draw a social map a little in advance. You can seek in the savings Bank for a month or two before that date with a request to make a map: usually the employees of the Bank are not denied.

After registration you will be given account details. They should be dealt with by the FIU, after which the pension will automatically be credited to your account.


The advantages and disadvantages of social card


On the balance of the social card is 3.5% per annum, and this percentage is higher than for other types of cards of the savings Bank. Annual service on this card is free. At the request of the applicant may produce additional cards to the main account.

The card has one drawback, which for many pensioners hardly seems significant: it served only in Russia. The reason is that the operations on the social map are made only in rubles.

On the social map, you cannot get paid. For this purpose it is not released.