Instruction
Come to any branch of the Bank, whose client you wish to become (or already are), and write the application for the issue of a Bank card Visa Classic. When filling out the application for card issuance, please indicate your surname, name and patronymic, passport data, as well as a special code word that is used to perform some operations with the card, including its lock and receipt of information on transactions in case of need. In addition, choose the kind of future plastic card. It can be credit or debit. Credit card is used for storage of own funds and the receipt of the annual interest thereon, and also provides the ability to "go negative" with the subsequent repayment of the loan. A debit card can only be used as a substitute for Bank deposits.
After ten or twelve working days come to the Bank and get your card. Please note that along with the Visa Classic card you will be given an envelope which contains information about the details of the card and its pin. If necessary, upon receipt of the card will be cash in the Bank, the cost of the first year of service card (pay is optional, since the account will be charged automatically). When you get a Bank be sure to leave a signature on the reverse side of the card where pasted special paper strip.
After receiving your card apply for special services for Bank cards, such as SMS-informing, as well as access to account information via the Internet. It will cost you an amount from 30 to 60 rubles a month. If you want the salary transferred to your new
card
, write the corresponding statement in accounts Department of your place of work, specifying
the number
and account to which the card is linked.
Note
Visa emphasizes the status provided the person has higher limits cash withdrawals, the available discount. To qualify, you have to pay annually about 6000 RUB., as a savings Bank, for example.
Useful advice
How to get a VISA card. To obtain a Visa, is just go to any branch of the Bank, whose client you are, or want to be, having at itself the document proving the identity and to apply for a Visa card. The terms of issue of the cards vary depending on their type.
Advice 2 : How to get mastercard
Mastercard will help you manage the money in your Bank account, to shop various supermarkets, to pay the mortgage, utilities and cell phones. These cards are common in many countries of the world, which makes possible their use during travel and business trips.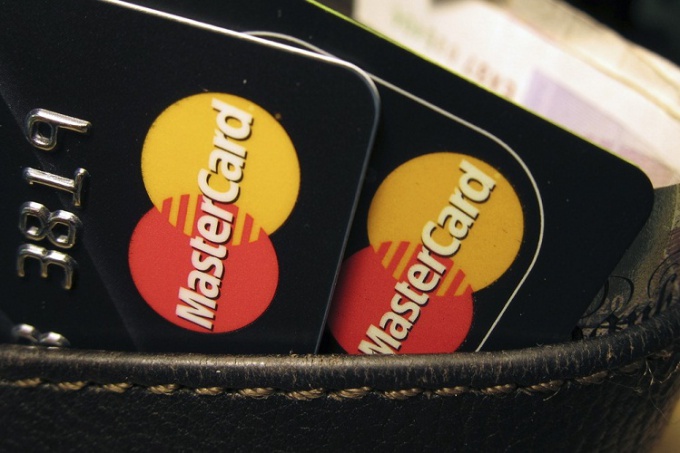 Instruction
For processing credit card mastercard you just go to the office of one of banks providing this service. These include Sberbank, URALSIB, Avangard, Citibank and others.
Before getting a mastercard decide what kind of map you would like to have:
- Maestro – card the most convenient for everyday purchases in shops, that they often pay wages at the enterprises and scholarship in Universities. This is the most simple and accessible card;
- Maestro Express card, which can be obtained directly on the same day in the Bank, they do not need to book in advance. They are not registered, and their registration takes just a few minutes;
- Mastercard standard plastic cards with the best balance of price and quality. These cards are distributed to more than two hundred countries and are accepted in most outlets;
- Gold Mastercard – payment of goods and services these
map
mi you will be offered discounts and additional offers;
Mastercard World card premium, which will become an indicator of high status in most countries and guarantees fast and quality service;
Mastercard World Signia card is the highest level, allowing you to use any services in any country around the clock.
Determine the type of card, you can start registration. You will need only your passport is going to make a special form for opening a Bank account.
When making some cards need to Deposit a small amount of money. Usually it is 10 or 50 rubles.
Next, you will need to decide if you will need any additional services, which include credit cards and mobile banking, connecting the information about any transactions with the money in your account will be delivered to your mobile phone via SMS.
After completing the form you will be prompted to wait for about a week and again be in the same branch of the Bank to receive the card.