You will need
-high school diploma;
-4 photos size 3*4;
-statement to the head of the theatre school;
-certificate of health condition;
-reference from the last place of study.
Instruction
First find out in what cities of Russia have theatre school, and in what quantity. Apply at once to all the schools. As the flow is held in three rounds, you will have more chances to become a student.
Find out in advance when the school held the open day. Talk with students and teachers. Find out approximately what you can expect during the exams, the approximate list of questions and procedure of admission. Be sure to bring a pen and Notepad, write down which documents you need and what you need to take during the passage of the first round.
Try to prepare the papers and photographs for admission in advance. Some schools are asked to provide only originals or copies certified by a notary. To apply to multiple schools at the same time, it is better to think about it beforehand.
Think about what you can do at the moment, will you be able to showcase their talents on stage, whether the art of oratory? Just replying in the affirmative to these questions, you will be able confidently to apply to theatre school.
In all educational institutions, before you apply for admission you must pass special stage – listening. Creative competition takes place over several days and involves performing certain tasks. First you have to read a fable, a poem, a poem or announce the play before the teaching staff of the school. The second round typically includes vocal lessons, or demonstrations in the field of Amateur.
Typically, the first step you need to book in advance. Calls to the audience one of the students on the list. At the same time visit several people, sit on a chair and the master course proposes to answer several questions about what your name is, where I studied, how old are you and what are you going to read?
Decide in advance with roles, in the role of someone you see yourself, and what works will do. It is better to choose a few options, since teachers can at any time be asked to sing something alternative. You need to choose a short passage of text, since the clock no you will not listen.
Choose a business style clothing. Girls should wear a skirt to the knee, and young people – jeans, pant suits and shirt. Tie encouraged, but not required.
Only the results of the listening you will admit to entrance examinations. Usually before this stage comes, one third of the students, the rest are eliminated by the admission Commission at the stage of listening.
The results of admission you will learn from the lists that are posted on stands in the lobby or on the doors of the theatre school.
Note
Course leaders and teachers do not like students, which was previously the Directors, actors or theatre Studio. So this fact of the biography better to remain silent, the maximum that can be reported, so it is about participation in the school performances.
Useful advice
Throughout the three phases of the proceeds stay calm, be confident and own power. Remember, you have to get it right first time.
Advice 2 : How to enter the theater Institute
Often actors are calling - just because you can't do otherwise. But in order to become an outstanding actor, you have a lot to learn and many challenges to overcome. One of them - receipt in theatrical
Institute
.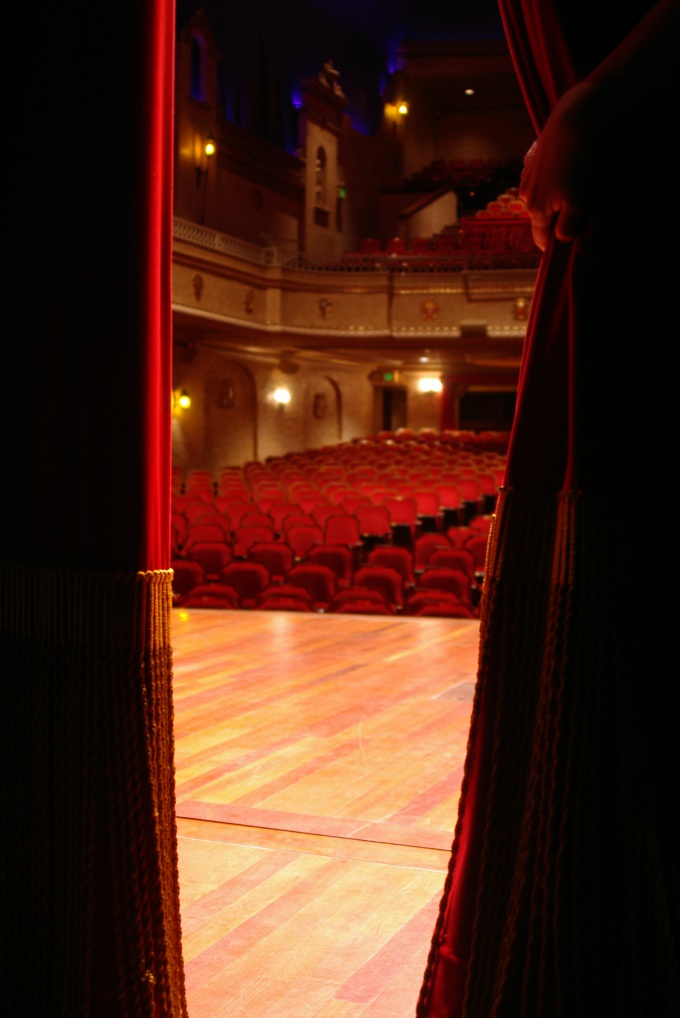 Instruction
Many famous actors did not arrive in theatrical Institute at the first attempt. Nothing terrible in this - after all, if the talent is there, it must be noticed. But in order to avoid disappointment you need to be prepared to enter.Entrance examinations in theatrical Institute different from all other entrance tests that they pass in several stages. Listening, tours, composing, Colloquium. With each step students will become less and less...so the audition.This is the first stage in which teachers and master course will be able to understand whether it makes sense to allow you to further testing. So try to produce to the Commission a good impression.
Tours.Often the rounds is three or four, almost all universities assignments that are given on the tours differ. On these tests you will be required not only to read memorized poems, fables, prose, but also show how you can sing and dance, if you can improvise.The result of the passage of the tour largely depends on your preparation. But without the least bit of luck we can not do. Your peace of mind you will be just at hand. Really, worry too much no reason.I like to talk to students about the work of the admission Commission: "Here no one left still in him.
Essay.At this stage you can relax a little. What you got to works, means that the Commission you liked it - that's good.But illiterate written work that does not reveal the theme, you may undo all your progress, so writing you need to prepare and prepare well.
Colloquium.The final stage of entrance examinations. Here you will one on one chat with the selection Committee, who will ask you many different questions concerning the history of theatre, literature and art, to see how you can carry on a conversation, to know what knowledge you possess.This is a great opportunity to demonstrate your horizons, ability to support conversation and other personal qualities.
Note
Memory failed students of theater schools ( graduate Studio ) dedicated to: According to statistics, among students of theatre institutes (HEIs) often meet girls from 16 to 27 years of age seeking to enter the acting Department at Mat , GITIS and other theater school (Schepkin, Shchukin, etc.). Therefore, the First question asked of man, for no reason the audience to do the "theatre" is the following: "WHAT IS LISTENING AND WHAT THERE WITH ME WILL DO?"
Useful advice
For the first time ever arriving in theatre. Memory failed students of theater schools ( graduate Studio ) dedicated to: According to statistics, among students of theatre institutes (HEIs) often meet girls from 16 to 27 years of age seeking to enter the acting Department at Mat , GITIS and other theater school (Schepkin, Shchukin, etc.). Therefore, our Bulletin is devoted to them. Competition among persons of male sex is very special (because of the comparative lack of decent individuals)...
Advice 3 : How to enroll in the school-Studio of MKHAT
School-Studio of the Moscow art theatre – one of the most prestigious universities in the country in which he studied many famous Soviet and Russian actors. Teaching it is based on the Stanislavsky system, classes are taught by the best masters of the Art theatre, therefore, there is a very high competition and high requirements for applicants. To enroll in this school, you need to have undeniable talent.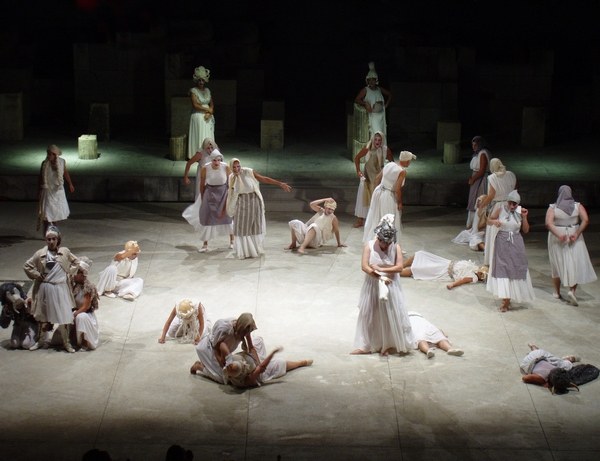 Instruction
For admission to the theater, you must have a full secondary General or vocational education. Gather all the documents: passport, copy of military ID, a copy of a capital certificate, certificate of graduation or College. Make six photos 3x4. Documents filed in Kamergersky lane in Moscow.
Pass the exam on Russian literature, which is held during final exams at school. Certificate exam results bring along with other documents. If you have finished school until 2009, to have the results of the exam do not have – you can pass a normal exam. The same applies to applicants with specialized secondary education in the theatre area.
Go through three qualifying round, held from may 16 to June 28. Take with you only the passport. To sign up to participate is not necessary, just select any convenient day for you. Prepare your program – pick poems, fable, excerpts from the works. Rehearse your speech several times. Upon successful completion of all rounds you will admit to entrance examinations. Until the end of June submit the collected documents to the admissions office.
Find out the schedule of examinations for your specialty, prepare for it. So, the future actors need to read a literary work by heart, to perform any song (musicality verified by the applicant), dance or other exercise, to show plasticity. Practice your diction before the exam, do the exercises to develop the voice, as it will check the speech pathologist and doctor-phoniatrist. Writers will need to write a creative work. Usually the first exam takes place on 1 July.
Examination results announced in July. If you did, bring to the admission Committee the originals of all documents. If you are unable to pass the entrance exam, you have the chance to go to the Mat for a fee. In this case, you should contact the admissions office. Please note that scholarship students on a fee basis do not pay. Applicants with higher education, trained only for a fee.
Advice 4 : That you need to enter the theatrical Institute
Actors most often are calling for, at the behest of the soul. But in order to become an outstanding artist, one talent is not enough, it needs to develop. For this purpose, there are College theater.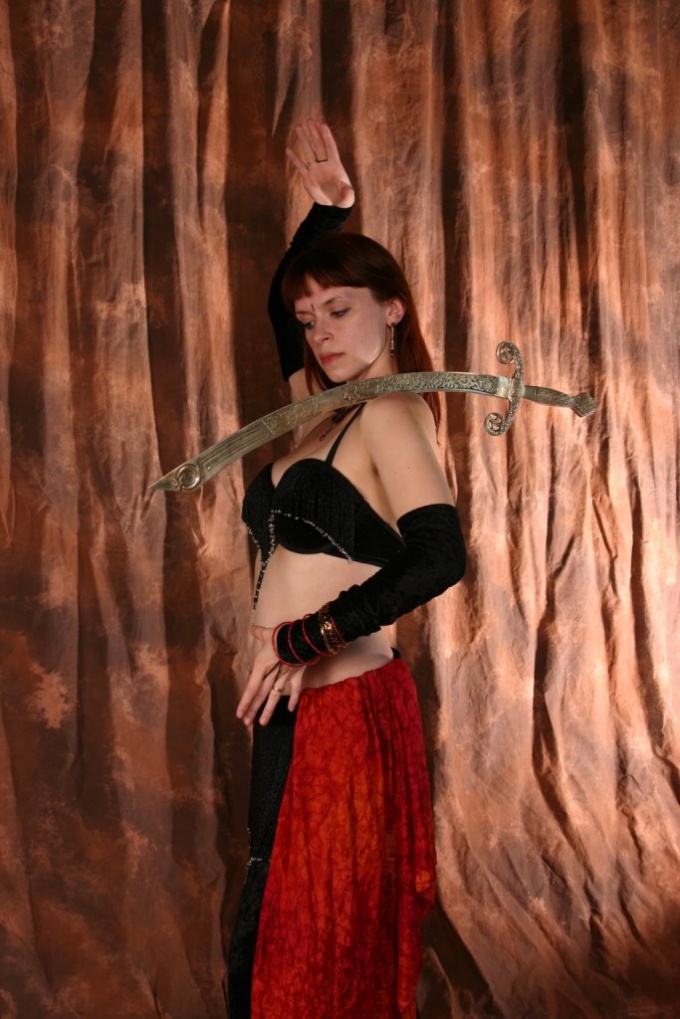 Keep in mind that many famous actors are unable to enter the theater Institute at the first attempt. Nothing wrong with that - if the talent is there, it is sure to be noticed. However, to avoid failures and disappointment you need to better prepare for the tests.Entrance exams in drama school differ from similar tests in other schools in that they contain several stages: listening to 3-4 of the tour, essay and Colloquium. With each stage, the applicants that fail the test are eliminated.Listening is the first stage, during which teachers and master course will decide whether to allow you to further tests. Try to produce at the examination Committee a good impression. The second phase of testing are tours. Their is three or four, all theatrical universities give them different tasks. Here you will be required to read memorized poems, prose, fables, to show your vocal, dance and improvisatory ability.The performance of the route will largely depend on your training. Over-excitement can only prevent it, so try to be focused and calm. As the senior students on the admissions Committee: "no one has ever left a lifeless". The third stage of entrance examinations of high school theater is the writing. Now you can relax a little. The fact that you came to the composition, suggests that the fee you like. But remember, illiterate written work can negate all your progress, so writing need to prepare well.The Colloquium is the final stage of the entrance examinations. You will be a tete-a-tete chat with the Director of admissions, you will be asked various questions concerning the history of theatre, film, literature and art, with the aim to check how you are able to converse, to learn about your horizons. If you would be able to withstand all the trials, the decision about your enrollment in the theatre Institute will certainly be positive.