Instruction
Decide what kind of filmmaker you want to be. The options are endless: film Director, sound engineer, Director of performances, festivals, music videos, television programs.
Aim at a UNIVERSITY, you want to do, because each of them holds different creative tests, to prepare for which it is necessary in advance. Among the educational institutions in raising future Mikhalkov: Schukinskaya, Schepkin theatre school, VGIK, Moscow art UNIVERSITY, GITR, Moscow state University of culture.
Pass the exam on the Russian language and literature. The higher your score, the more chances
to enter
. Still, the talent is the main defining success.
Acting tour. Be prepared to read the fable, prose and poem. He is not in all Universities. For example, the theatre school believe it is important that the Director was a good actor and understands what she is reading.
Interview. Read the theory of the profession. After all, if you are going to devote yourself to something, you have to know everything about it. Learn by heart film Directors, playwrights, composers, artists, basic terms and history. The interview will test your knowledge of the profession and the intellectual level in General.
Written work. It would be – it is not known. Some institutions require an essay on their specific topic, the other an autobiography in artistic style, and others - photos. Such tests help to identify the professional skills and the Director's mindset.
Finally, the practical part. Before the Commission you will be asked to supply Director's study involving the same applicants as you.
Note
The possible risk is your shyness. Never tushuytes!
Useful advice
For each test take seriously. On each round is eliminated a large number of participants. One place claimed dozens of people. To do this, you will have to give our best. But if not – don't be discouraged! The majority of applicants enter the years until you achieve your goal. After all, many famous people also came in the directing Department is not the first time.
Advice 2 : How to enter the University to become the acting Department
Cinematography is a State University of Cinematography. The University has faculties such as actor, cameraman, art, film production, screenwriting and film history and directing. But to come back is not as easy as it seems at first glance.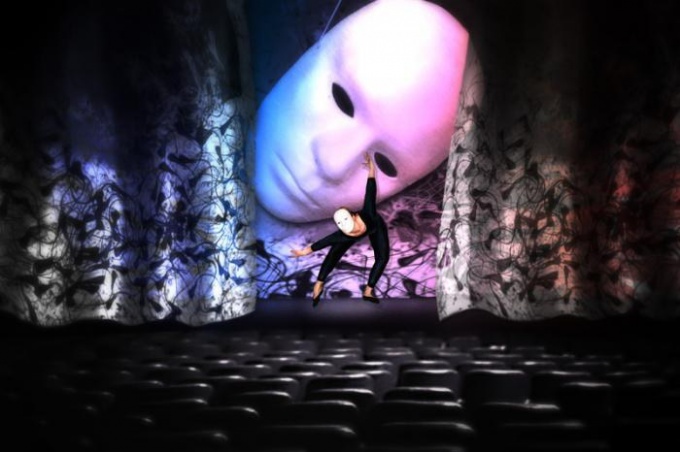 Instruction
Acting Department prepares students in the specialty "performing arts" and specialization "Actor drama theater and cinema". The term of study is 4 years for full-time education. To enroll in the University and to realize his dream of becoming an actor is not easy, especially because many famous artists are unable to do the first time. In order to enroll to this school, it is necessary to work over itself with full force. Ongoing work on yourself is the Foundation of acting.
To enroll in the theater Department, you need to go two rounds. The first is the traditional exam, writing assignment or dictation. The second - a creative exam, where you will need to open up in all its glory his talent. For admission important both exams, but the final point when choosing will be creative exam where each applicant needs to show their abilities. Creative examination involves the preparation of a monologue, fable, musical number, singing and dancing. In addition to all of every applicant will be interviewed about knowledge of the art of the theatre, cinema, literature and music. It is important to know all the famous film Directors, actors of theatre and cinema, writers and composers.
One desires to do is not enough, you must understand that like you a lot and all I want to do. Usually for a budget place in a big contest, so your goal is to Express yourself and to assert yourself that you are worthy to study in VGIK. Rehearsal - the success of any intervention. The more rehearsals, so you are more confident in their abilities. To begin the rehearsal process better before admission, if possible, it is necessary to start doing for the year.
Exams are assessed on a 100-point scale. A positive score is 41 points. Entrance exams start from July 1 to 15. You need to have: application, certificate, exam, certificate, diploma, 6 photos, passport and copy from it. For part-time faculty are required to present: a certificate of employment and copy of employment record.
Applicants who have not passed on competition, the decision of the Commission may be offered training on a fee basis. If the applicant has a diploma of higher education, may teaching only on a commercial basis. If the applicant does not agree with the results of the entrance exams, he has the right to challenge the decision of the examination Committee and make an appeal.
Useful advice
When you surrender creative exam should display numbers in this order: monologue, fable, musical number and then a dance.