Instruction
Get ready for the profession of Director in advance. Write scripts that gather Amateur club, and put skits, performances, organize festivals. If you study in school, take responsibility for the various activities. Collect various materials for their works, they will come in handy when you receive. If you are really interested in this activity, feel free to act on the Director, if the preparation for the exams are a burden to you, think about whether you need this profession.
Learn to be a
Director
in theatre academies, institutes of culture or cinematography. For example, in Moscow there are several institutions offering training for this profession: cinematography,
RATI
(former GITIS), Moscow state Academy of Natalia Nesterova, GITR (Institute of television), and others. But the first two merit are the flagship of Directors ' training in our country, showing increased requirements to the applicants and conducting a very careful selection. Today it is possible to study not only in state universities but also commercial. To enroll in private schools on a fee basis, it may be easier than in the popular theatre Institute, but in any case very large, so you need to be creativity and your talent. Assess their skills and select the appropriate institution in which you actually will be able to do.
Like courses at the selected institution, for example, at the Institute of Cinematography at the directing Department there are courses of vocational guidance, which take place twice a year for three months. It will not give you benefits or the good-natured attitude of teachers on exams, but will allow you to log in.
Almost in all universities of the tests begin with a creative competition, which takes place in writing, and sometimes before the exams. For example, the film Institute should send the work with reflections on the theme of the movie that you want to remove, about the observations, with details and scenes from it, you can also tell us about yourself, attach drawings and photos. In the RATI need to send a description of his directorial plans, to explain the meaning of selected performances and to tell about its implementation. This contest evaluates an original approach and creativity. Don't write large works that teachers did not have long to read. Try to be honest and accurate, choose a topic that interests you. Write easier, not literally, and visibly, effective – what you can see. Can also send your stories or poems, but only if they are actually good.
The examinations and interviews be prepared for the fact that you can ask about anything: about literature, exhibition of paintings about the war in Chechnya. Be honest – if you've never been to the Tretyakov gallery, say so. Do not use common phrases and "hackneyed" expression. In some cases, examiners can put on some music and ask you to dance, you require to present yourself crazy, to tell a joke. Don't worry, if that's possible. Take a relaxed look. Do and say what comes to mind, it is not necessary to put the framework and think about whether this Commission.
Often the exams include written work on a specific topic – it could be a quote from the works of art, quatrain or non-literary topic. Restrictions and specific requirements do not exist – try to get written was interesting. Keep writing as much as possible conversations that avoid complex and intricate figures of speech.
There is another way to become a Director – to be trained in specialized programs and courses offered by training centers. For example, in Moscow there are Higher courses of scriptwriters and film Directors who produce decent specialists. The study is built on the principle creative workshop. The competition in them is not so much about the rules of admission are similar – need to pass a written work and an interview.
Advice 2: How to act in GITIS
About the career of an actor or actress's dream. And according to statistics, every year the largest influx of students experiencing what College theater. Usually the competition is more than 200 people in the place. In the acting group of the University of up to 23-25 years, for future Directors the age limit increased to 35 years, but they should already have experience in professional or Amateur theatre.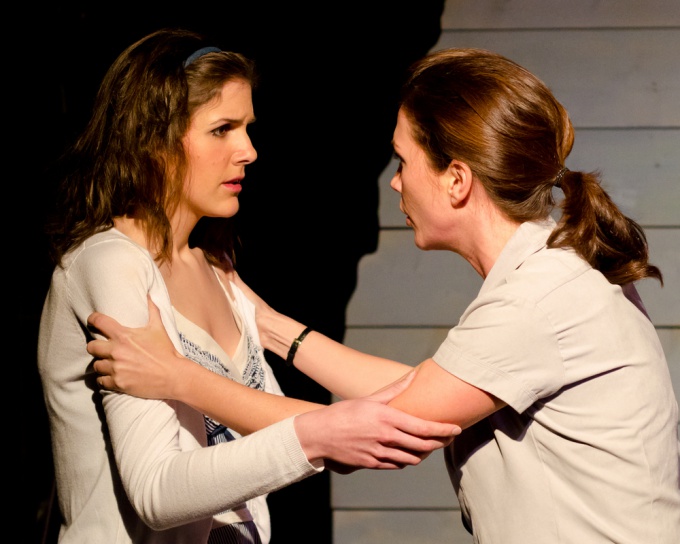 Instruction
Before you start applying to College theater, students go through a qualifying round of the creative contest. Future actors will have to show off the skill of the actor, scenic speech, as well as their knowledge of the history of theatre
Colloquium
E. For Directors the contest is divided into 4 stages – the skill of the artist, practical direction, orally and in writing, and Colloquium on the history of theatre. If all three rounds of creative competition will be successfully completed, the exams in Russian language and literature.Exam skills assessed the talent of the applicant. Here perform several works from different genres – a poem, fable, prose. In preparing the program, choose those passages that are close to you in spirit that you understand and feel every cell of his body. Rate your effort theatrical role, the program picks up the type. Don't make long passages – one of them will not listen, it is better to prepare several pieces from different works, as the Commission may request to read something else. And most importantly – do not try to Excel. The original passage is, of course, fine, but don't forget about the proximity of the text to your inner world. Sometimes it's better to show a familiar and clear to everyone since childhood, Pushkin, Baudelaire rather than complex or Borges.In addition to the software products, the Commission may be asked to sing an impromptu stage study, to sing, to dance etc. by the Way, in departments such as pop, choreography, musical theatre, dance and vocal are included in the software testing art competition.
After passing the exam on the skill of future actors are allowed to Colloquium and Directors to the examination in the direction. Examination in the direction of consists of a practical exam on directing, writing directing the work carried out in the classroom on topics determined by the examination Committee, and Colloquium.Of course, students of the directing faculty should be familiar with basic theory of directing, well-versed in theatre history (including modern), music, painting, cinema, literature, etc and an Oral exam in directing is an etude on a given topic, it can be any product from the music to the beautiful. To participate in the study the candidate may involve in its scenic effects of other applicants. It is important to find the emotional-figurative expression of the thought that the future Director wants to reveal in the study. At this stage, the Commission examines the creative imagination and taste of the entrant, as well as his initiative and ingenuity. Written directorial work – is staging a plan of the play or one scene, by the decision of the Commission as well as clearly set out on paper a description of the plans of the Director of the art and music design.
The Colloquium is an interview that tests the level of intellectual development of incoming, knowledge, interests, and abilities creative thinking, as well as his aesthetic views and cultural level. For a successful passage is required to freely navigate in the Russian and foreign literature, dramaturgy, theatre criticism, history of directing, and the drama theatre. On the website of the University posted the list of literature, required reading to prepare for the Colloquium.
After completing all three stages of the creative competition entrants are allowed to the examinations in General subjects: Russian language and literature. For applicants who do not have certifications exam, it is conducted in the form of essays.
Useful advice
Three important "don'T" at receipt in theatrical high school:

At the audition, don't mumble, speak confidently and clearly! This is important because this step tests for not only acting, but the defects of speech.

In any case do not say that you were engaged with the teacher or at the Studio theatre!

Do not wear flashy and bright. Better to dress modestly, but with taste. For girls mandatory item of clothing for the audition is a skirt, not mini and not Maxi. No need to try and a ton of makeup, listening to appropriate a modest unnoticeable makeup, since the Commission is an important person coming, not her ability to draw on itself "angelina Jolie". The young men also undesirable to come to the qualifying round in the jackets or the jeans-pipes. Classic costume or clothing style casual that's perfect for listening. Monthly stubble is also not relevant, as long unwashed hair or shaved Mohawk. Remember: your appearance should match with what you read!
Advice 3: How to act in the Moscow theatre Institute RATI
Every year, the oldest theatrical INSTITUTION of the country of RATI (GITIS) opens its doors to the talented youth who dreams of the stage, sees himself as a star of screen or stage. A competition in theatrical institutions has always been one of the most high. But truly talented man, a door RATI always open.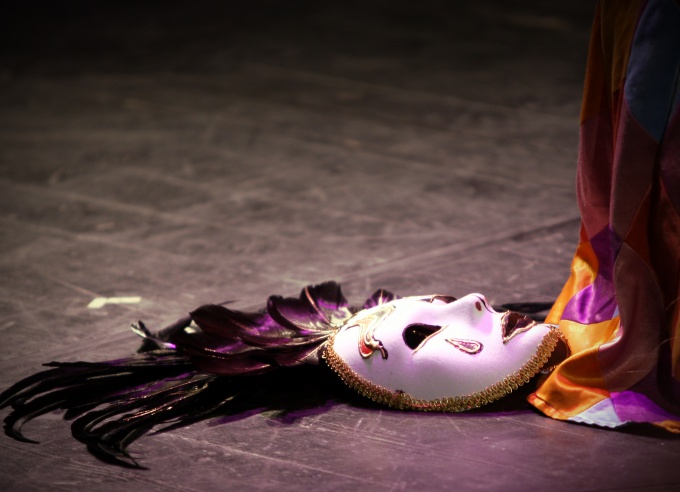 You will need
- high school diploma;
- medical certificate;
- the results of the exam;
- 3 photos 3x4 cm.
Instruction
GITIS presented by 8 faculties: acting, two for directing, theatre studies, Department of music, theatre design, musical theatre, and choreography. If you already have a higher education, you can continue in graduate or postgraduate course.
Select the school that we plan to do. Decide what form of training (resident or correspondence). Check out features admission to a particular faculty. If you have just finished school, you will need the results of the exam in Russian language and literature. Graduates of the school until 2009 exams in the Academy. School graduates with specialized education, accepted by results of creative competition.
The creative competition is one of the most important applicant of the Theatre Academy. It is evaluated on a 100-point scale and consists of three rounds. At the first audition you will be asked to introduce themselves, tell about themselves and to fulfill the so-called "program". Hold yourself confidently, speak clearly and distinctly. Depending on the faculty you will need to perform several excerpts from the works (prose, poetry, fable), to demonstrate vocal, stage, dance data. Prepare several variants of your program. This will help you not to get lost if the selection Committee will ask you to show or do something else.
To successfully complete a creative task, sign up to training courses where experienced teachers will help to improve the scenic speech, acting skills, plastic. Preparatory courses you have the opportunity to compare themselves with other applicants and to assess their capabilities.
Take a few lessons from professionals who know how to pass such exams. They will be able to guide you in how to show their best side, and what kind of repertoire to prepare for the Commission.
If you have completed all three rounds, you still have to pass the examination on the erudition, knowledge of history of theatre, dance, literature, contemporary art. Therefore, as you read more, attend exhibitions, theatrical and dance performances.
Note
Individual faculties RATI in place expect up to 200 people.
Advice 4: How to enter the Institute of culture
In the first days of its activity the Institute of culture was called the library. It was in 1930. Now he is the proud name of the Moscow state University of culture and arts. And a lot of boys and girls annually seek to enroll in this school.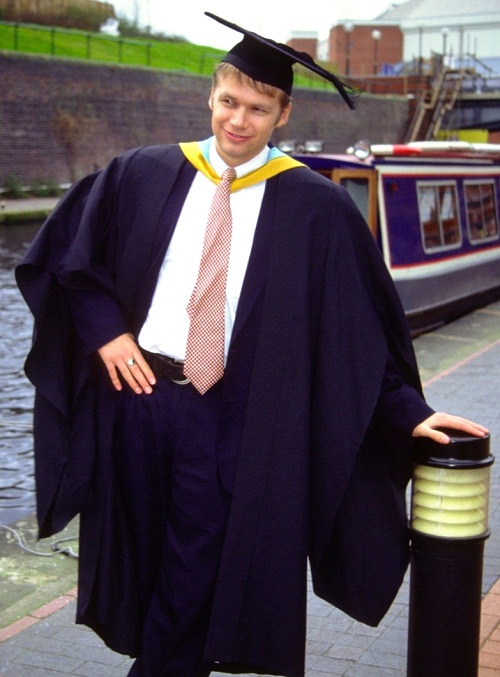 You will need
The documents to be submitted to the admissions office, the result of the unified state exam.
Instruction
To apply for admission to the Moscow state University of culture and arts can be anyone that has a certificate of secondary (full) General education, the diploma about the secondary vocational or higher education.
According to the official website of the University, are also allowed for admission of the citizens of Russia, other States and even stateless persons.
Visit one of the open Days, held annually at the University.
Decide which faculty you will do.
Gather as much information about the Moscow state University of culture and arts. You'll find it on the Internet or books for applicants. Take a look at the forums of students and teachers, read
the reviews
. This will help you to make the right decision.
Prepare all documents necessary for submission to the admissions office.
They include:
passport
the document about education (you can provide a photocopy, but the enrolment will still need the original),
6 photos 3x4,
the certificate on results of unified state examination,
medical certificate form О86,
documents about the benefits, if any.
Prepare all of your existing certificates and letters of recommendation. They will be a good help in the interview and exam in the specialty.
Admissions open from 1 June to 14 July and from 16 July to 20 August.
Shape of University learning is different. You can enroll in daytime, evening or correspondence course, and there are both budgetary and paid places.
For free office to do that, of course, more complicated. Budget places is always a little, and some of them allocated for preferential admission out of competition. For example, at the faculty of Directing theatrical performances and festivals" they are only 13, and competition for the 7.5.
Applicants who have not passed the points on-campus, can apply for a paid or part-time education. By the way, payment at the University is relatively low, that is coming an additional advantage.
The entrance test depend on the specifics of the faculty you have chosen. In admissions or on the University website you will be able to take a complete list of upcoming exams.
If you feel insecure, you can take advantage of pre-University preparatory courses, training which lasts from 3 to 8 months.In General, Moscow state University of culture and arts has 80 years of history, has considerable experience and a long tradition. It is situated in a beautiful location and certainly will give you a lot of memorable moments during training.
Note
Official website of the University is built pretty messy and not very user friendly. If there is something you cannot find on this site, just try to search again. All the necessary information is there.
Useful advice
Nonresident students the University provides the hostel.
Advice 5: What to do in MGUKI
Moscow state University of culture and arts was founded in the 30-ies. First it was the library of the Institute, but gradually the walls began to educate future musicians, Directors, actors. Every year Moscow state University of culture attracts a large number of applicants.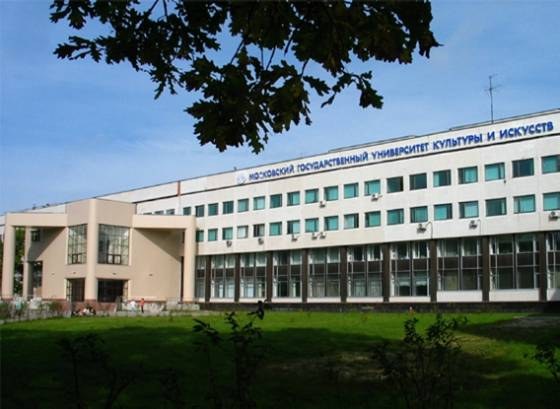 Instruction
Select the faculty you want to do. In MGUKI , there are several: theatre directing, choreography, international, faculty of socio-cultural activities and design. In each faculty you can select one of several specializations.
Go through additional testing. Students waiting for a creative competition. The students of the acting Department will check the vocal, the plastic data. To listen prepare the fable, prose and poem. Those wishing to become Directors waiting for tasks to test their imagination. For example, you may be asked to write an autobiography in art form. Coming on the dance faculty must submit admissions original dance and improvisation. And of course, after a creative job – interview on the knowledge of the future profession.
Pass the exam for biology and mathematics, if you have chosen the specialty "social work" or "pedagogy and psychology". Incoming international faculty pass social studies. Designers will also have to pass a creative exam where you need to provide your own sketches and drawings. Also in MGUKI there are institutions of music, media, cultural studies, Economics. Representatives of creative directions have to show all their skills, and Humanities – excellent knowledge.
Bring the exam results to the admissions office, go through additional testing. If the latter ended successfully for you, then the time to hand over the original documents (certificate, exam results). To apply on-campus have until July 5, and by correspondence up to 20. If you enter a second degree, then give to the Commission a diploma of graduation from the first University.