You will need
Chiffon – about 170*140 cm;
Knitwear is about 140*140 cm;
A hidden zipper.
Instruction
Take the details chiffon: two cups, front fold, two upper back, two lower back portion. Before you cut, sewn. When you cut the edges, leave 1 cm allowance and 3 on the bottom hem.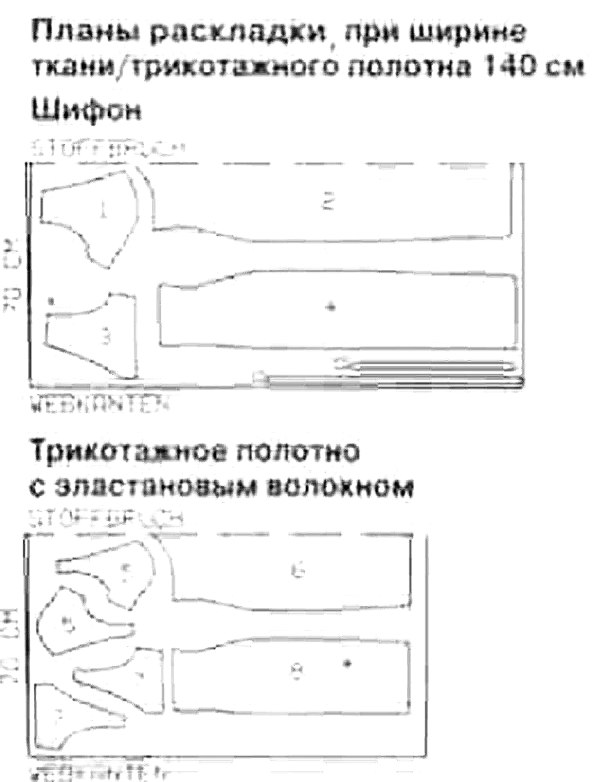 Parts of a knitted fabric: four cups, front fold, four upper backrest, two the lower part of the back, one stripe is 1.5*52 cm and two strips of 1.5*80 cm, except for the stripes, cut out with the same seam and hem.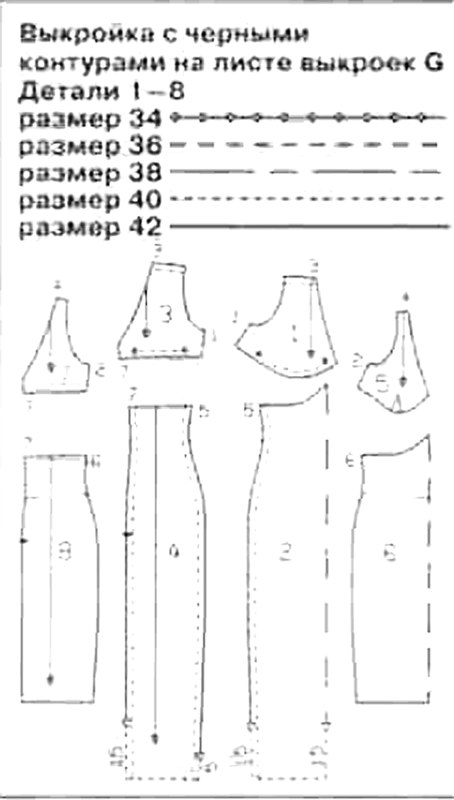 Sew Darts on details of the cups from the Jersey.
Preberite chiffon details at the cups and upper back on the lower sections, and shoulder seams.
Combine details from chiffon to detail of the Jersey inside-out to face and sweeps.
Pristrochite gathered chiffon details close to the seam line on the knit parts.
Make side seams on the top and the lining (the other knitted items) dresses.
Fold the top of the armhole and neckline of the chiffon fabric and the top of the same parts of the lining facing each other. Sew, remove the lining inside out.
Make the shoulder seams on the lining by hand. The chiffon make them using machines.
Baste slices open the top of the chiffon and the top of the lining.
Fold to face each other the lower back is made of chiffon and the front part of the lining. Sew the side sections. Make the back seam, leaving a slit for zipper insertion.
Treat the side sections of the front and back of the chiffon.
Make the notch the seam allowance on the middle seam. Make middle seam just below the labels.
Prostrochite on the bottom seam allowance line along the side and middle seam on the lower part of the back is made of chiffon. Pull the fabric to the length of the lining.
Fix the drape in strips, folded and pristroju them gathered seam by hand.
Preberite the edges of the incisions in the lower part of the back is made of chiffon.
Pull the lower chiffon part of the dress inside out on the face of the bottom of the lining. Baste the edges of the cuts and upper cuts.
Topstitch the allowances of the slit of the lining of the ruched sections. The line should pass close to the seam lines.
Align the corners of the cups at the line of mid front. Connect the top and bottom of the dress.
Sew a hidden zipper along the middle sections of the upper and lower parts of the back. Sew the seam manually plot.
Fold the bottom of the dress and lining.