Instruction
12 km from Anapa in the village of Vityazevo airport. Every day there are a lot of flights from Moscow, St.-Petersburg, Ekaterinburg. In the summer the number of flights increases tens of times, planes fly from Rostov, Ufa, Surgut, Tyumen, Novosibirsk. From the airport by taxi or bus to the resort city to get no more than 30 minutes on the road many times you will be offered a place, so booking in advance is not required.
Many people choose railway transport, which also goes to Anapa. The station is located outside the city, so as not to disturb vacationers. It is the last station on this branch. Trains to Anapa follow in any time of the year, there is a connection with Moscow, St. Petersburg, Tomsk, Irkutsk. There are only seasonal trains that bring people from June to September. Annually the station, the city comes to more than a million people. Between the railway station and a municipality buses and taxis.
50 km from Anapa to be the station tunnel. The number of trains passing through it, much more than those that go to the city. Many tourists arrive in the village, as all the trains to Novorossiysk, are moving in this direction. Surprisingly, on this thread there are frequent trains with more comfortable carriages. Daily trains meet mini-buses that transported visitors to different directions, someone is sent to Krasnodar, someone in the sukkah, and wishing to Anapa. You can also take a bus or taxi.
Rest in Anapa you can with the car. To get to the city, move to Rostov-on-don on the road M-4, and then turn in the direction of Krasnodar. And from there on the highway A-146 in the direction of Novorossiysk, near the farm of Verkhnebakansky turn right on M-25. Roads in the Krasnodar region is great, in this segment, no streamers, so you can go. You will be surrounded by scenic views, fresh air.
The resort can be reached by bus. Travel routes are usually open from June to October. Annually organized hundreds of flights from various cities. The bus station in Anapa is located in the centre of the city. Many tourists are planted there, to reach out easily to every corner of the village and to the main beach. To go by bus faster than the train, that is why many choose this way of moving.
To Anapa can be reached by sea. In 2014, there is a direct boat from Sochi. Journey time 4-5 hours, which is much faster than
by car
. Flights leave on schedule several times a day. Can also be reached by sea to Novorossiysk, and then at any passing transport to Anapa is only 70 km away.
Advice 2: How to get to Anapa
Anapa is a resort city in the Krasnodar region. Considered the sunniest place on the Black sea coast in Russia. Millions of people visit every summer in this cozy town, because to reach it is not difficult.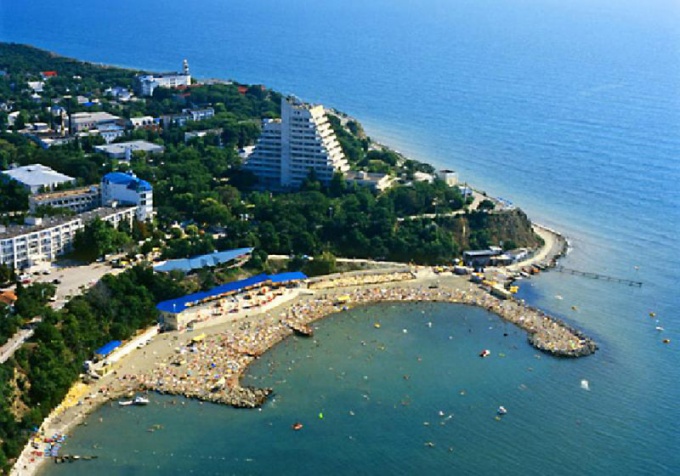 Anapa is famous for its beaches, sandy surface and shallow sea suitable for children. The abundance of resorts and hotels allows us to simultaneously place more than 500 thousand people. And not far away begin the Caucasian mountains. And 30 minutes to reach the pebbly beach, the village of sukkah.
To Anapa on the airplane
Today you can get to Anapa is easy on the plane. In Vityazevo airport. Only 30 minutes by car away from the city. It is possible to fly
from Moscow
, Saint-Petersburg, Nizhny-Novgorod, Surgut, Syktyvkar and Tyumen. Daily flights in the summer are the fastest way to reach from every corner of Russia.
Also there are airports in Krasnodar. By car it will take about 3 hours to reach Anapa. And recently there was a small airport in Gelendzhik. Away from it all 2 hours by car. If no own transport, you can always take a taxi or the bus which runs every 30 minutes.
To Anapa by train
Anapa — end, dead-end station. In winter the number of trains is not significant, and in the summer a lot of them. From all over Russia come here people. You can be accommodated in second-class, coupe or wagons SV. Tickets to the season it is better to take in advance, as through Anapa are going to rest and in other cities nearby.
Many arrive in Anapa itself, and in the Tunnel. This station is 50 km from Gordes, but go through it on the train Sochi, Novorossiysk. Should go to this place, and drive about an hour by car. In the Tunnel there is public transport that will take you to town very cheaply.
To Novorossiysk from Anapa-70 km, And then they can go to buy a ticket, and then along a very beautiful highway to drive to the vacation spot.
To Anapa by bus
In the resort city arrives every day hundreds of buses from different cities. Some are organized by bus, other tour companies. If you decide to buy a ticket for this kind of transport, call the travel Agency, they will tell you where and how much you can leave.
You can also bus or other way to get to Krasnodar, and from there take the bus to Anapa. He goes from the bus station every hour in summer and every two hours in winter.
By car to Anapa
Krasnodar Krai is famous for its roads, so to go for a vacation you can on the car. On the highway M-4 you need to get to Rostov-on-don, and then turn to Krasnodar. And from him on the highway A-146 in the direction of Novorossiysk. The abundance of pointers will not be lost.