The chain of canteens "No. 1 penny" is a wonderful place where you can tasty and inexpensive meal in St. Petersburg. Prepared food will satisfy even the most demanding tourists. Several types of salads, first and second courses, a selection of pastries and drinks - it's all there in the menu. Lunch in the school catering will cost tourists from 100 to 150 rubles. For example, soup with spinach, a serving of salad and tomato juice will cost 105 rubles. Adding chicken, you will have to pay 150 rubles. As you can see, you can eat tasty and inexpensive.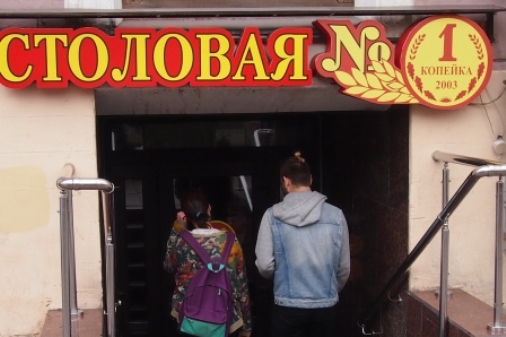 A beautiful interior will allow a good rest after sightseeing. Meals are available in standard table or sitting on a cozy couch. The disadvantages include the inability to pay by credit card and long queues at rush hour. But the queue is fast moving and a long wait is not necessary. The advantages of discount from 5.30 to 11 am, the possibility of tasty and inexpensive to eat, comfortable interior, clock work of institutions.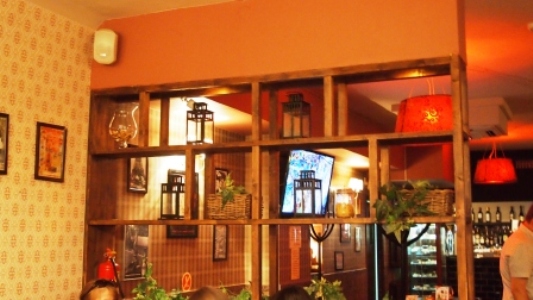 Café Donuts"- a boon for the budget traveler. Located in the heart of the historical zone of the city, on Bolshaya Konyushennaya, 25. This is a great place where you can tasty and inexpensive meal in St. Petersburg. Crumpets, cooked, appearance and taste rather be called donuts. But I said donuts, then donuts. Moreover, they are preparing their equipment to the Soviet era, using the technology of those early years. There is such a small and delicious culinary masterpiece 13 rubles. For 100 rubles you will be offered six donuts, sorry donuts and a Cup of coffee. Believe me six donuts a lot. You can eat them immediately at the tables.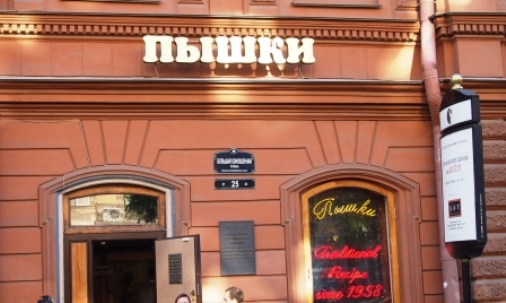 If there is no space in the room, sit down on a bench in the Park or right on the border. Donuts Packed in a large paper bag and coffee Cup with lid. Pros - tasty, inexpensive and cons - long queues during rush hour. But to try crumpets it is necessary. Much saving you will get an excellent opportunity to eat.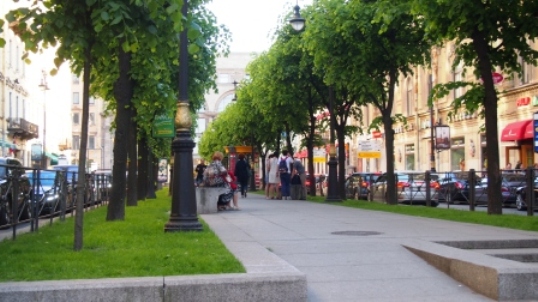 .
"Stolovaya- cafe St. Petersburg under such a simple name close by, next to Anichkov bridge, close to the Faberge Museum. If you want tasty and inexpensive to eat, go there without a doubt. In Saint-Petersburg is one of the best places to dine, choosing a variety of dishes from the menu.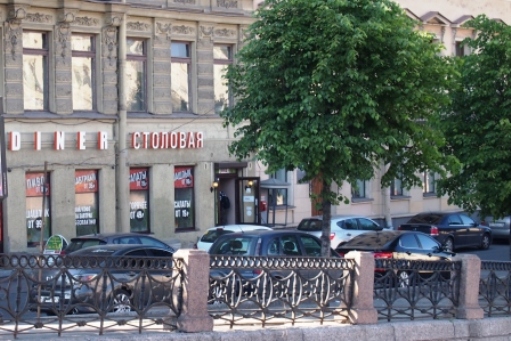 A large portion of vegetable stew and braised liver will cost about a hundred rubles. A complete meal for two persons will cost about three hundred rubles.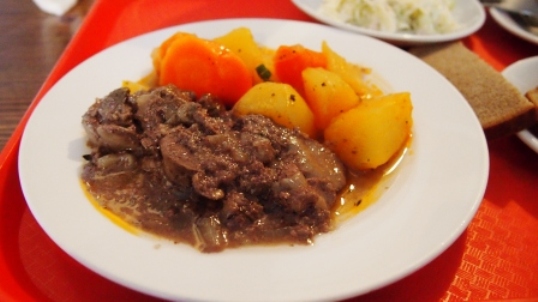 In this St. Petersburg café where you can not only tasty and inexpensive to eat, but just drink a Cup of coffee or tea with a delicious dessert.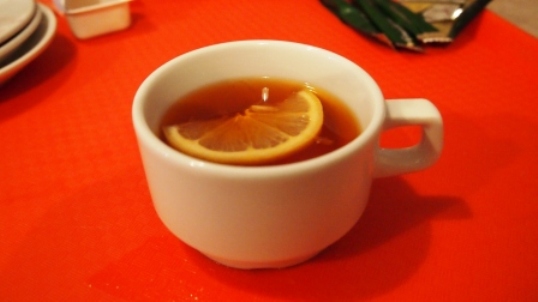 The cozy interior just has to rest. Beautifully decorated room allows you to relax and some time to forget about fatigue after walking.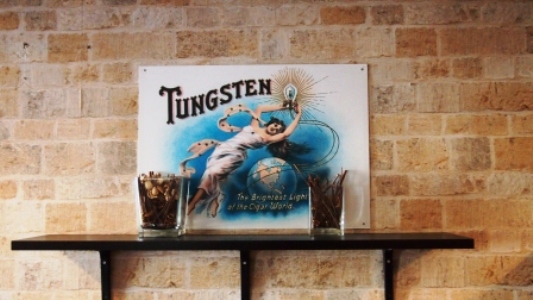 It's not a library, and the carefully designed interior of the cafe. Comfortable sofas, intimate lighting, delicious food - this is not a complete list of advantages of this St. Petersburg institution. Remember this place and you will forever resolve the question of where delicious and inexpensive meal in St. Petersburg.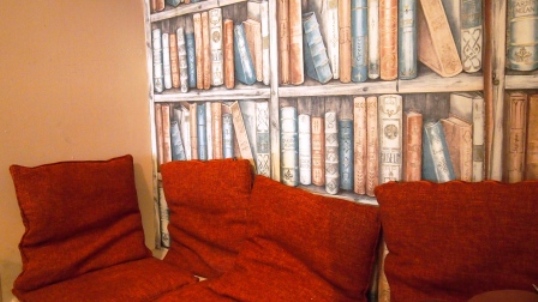 In St. Petersburg there are many great places where you can eat tasty and inexpensive meal. There are many of them in the historic part of the city. Therefore, tourists will not have to search long for a place where they can dine.