Official restrictions
Labor code of Russia contains a number of special privileges and guarantees for minors. Labour law is mindful of the fact that adolescents first enter into the employment relationship with the employer, while having no obvious experience. In this regard, they need special health and the establishment of special conditions of safety. Thus, the code clearly reglamentary working time of adolescents.
Labour day for adolescents 14-15 years:
- holidays: not more than 5 hours a day, not more than 24 hours per week.
- in the days of study: 2.5 hours per day, no more than 12 hours a week.
Teens 16-18 years old:
- during holidays: no more than 7 hours per day, not more than 35 hours per week.
- during the study: no more than 4 hours per day, not more than 17.5 hours per week.
Keep in mind that the issue of minors according to the rules, many employers do not like as it is for them very expensive.
Everything else, according to Russian law, persons under the age of 18 are prohibited from engaging in activities that may cause deterioration of the moral, physical and psychological condition or harm to health. Of course, teenagers do not take to work in places where you need to make responsible decisions and to deal with hazardous substances.
The most popular ways to earn
Putting up flyers
In this work we take even teenagers at the age of 14 years. It is paid is not very generous, but does not require special skills. Typically, such work is easy to find and close to home.
The distribution of flyers and ads
Another quite popular work for teenagers, that requires no certain skills. However, such work is easier to do self-confident people with a bit of charm, because even momentary interactions with people can become a serious test for pinched or shy people.
Don't count on big money when looking for a job with no specific skills.
Cleaner
You can try to get a job in a cafe or other institution as a janitor. Washing the floor, wiping surfaces of dust – this work can be enjoyed at any age.
Catering
Fast food - a great place to work, if you are young and energetic. Of course, it will have to work hard and give our best, but the money this job brings quite normal for a teenager. Payment in some cafés hourly, which is very convenient for students who combine work with study.
Courier work
Work by courier is a good option for teenagers. This work will allow you to explore the city, and in the warm time of the year it can even be pleasant. However, you need to understand that courier work is quite exhausting.
Internet
Becoming increasingly popular variant of earnings on the Internet. If literacy is all right, you can try yourself in the field of copywriting. If you have a basic knowledge in programming and web design you can start to make simple sites to order.
Network marketing
Selling cosmetics through catalogs is a great activity not only for girls but also guys that have charm. Such work is well paid. Earnings depends solely on the teenager and his ability to convince a person to make a particular purchase. That is why this work will be useful to speak correctly and have a neat appearance.
Advice 2 : Where to get a job in 17 years
After graduating from school, young people are thinking about how to begin to work, even if they are already enrolled in any special school. To combine work and study impossible even for those who are enrolled full-time. Many employers offer jobs where you can get and at the age of 17, and it does not require any special skills.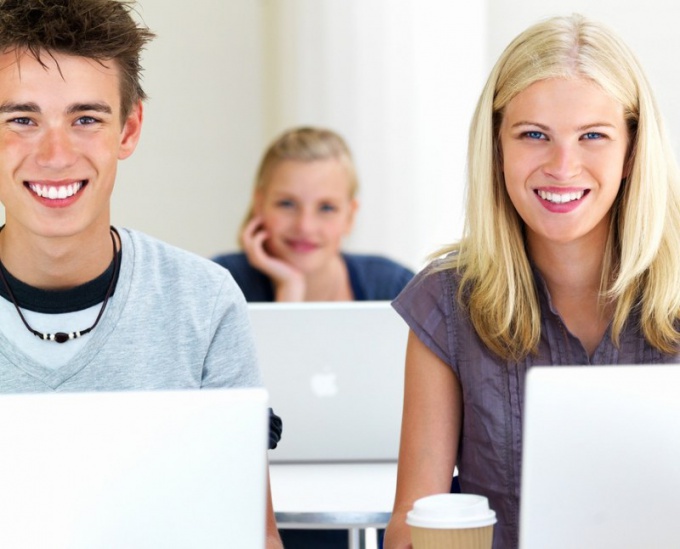 In the big cities to find work, of course, easier. Always demanded yesterday's schoolchildren, where we need couriers razvozyaschim ordered items or business documents. This job is convenient because you will not be rigidly tied to the workplace and can emerge when you have free time. On the same principle of presence in the workplace organized and work promoter. But of course the earnings of a person employed on a permanent basis will be much higher than that of someone who participates only in the stock.


Contact your employment office in your area or specialized labor exchange. These organizations accumulate demands of employers, and you will be offered the available jobs.


Today, high school graduates almost everyone is familiar with the computer. Try to get into the organization, which translates his years of documentary archive in electronic form. For example, some time ago, the high school students and those over the age of 17, was invited by organizations such as BTI, to work on the creation of a database available in the settlements of buildings and structures. In such an organization, you can also try to get a job just by the operator.


Youth after school and take a job in food service establishments – posudomoya, cleaners, waitresses. Of course, this work is physically demanding and often it is required to perform in later in the day, that may not suit those who in the morning will need to go to classes at the Institute.


If you are studying, contact the HR departments of those companies that fit the profile you receive education. The law students you can try to get a job in a law office or the courts. You will get an idea about their future profession and, in addition, will be able to take care of the place where will be your production practice.


Always need insurance agents. Call and contact your insurance company. After a few days of training, you will pass the exam and begin working at making policies. In this area you will have real career prospects provided that you will be able to work productively with clients, it turns out far not at all.
Advice 3 : How to find a summer job
Summer – time of holidays, holidays. However, many people are looking to find a job in the summer months. Someone needs to make money, someone wants to gain experience that will help him in further search of a permanent place. Mainly a summer
job
relevant to students, i.e. young people without much experience and qualifications.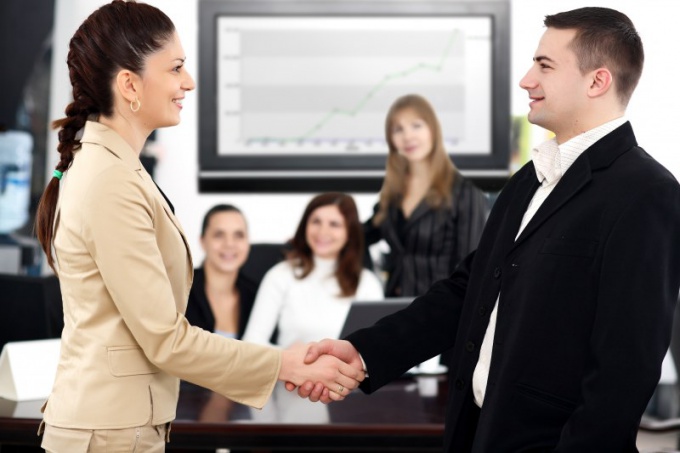 Instruction
If a young man loves the outdoors, active rest in the fresh air, it makes sense to get a job in harvest – berries, fruits, herbs. About vacancies can be found in the local employment service, or watching the ads. This work is not very profitable in material terms, because prices are low, but can be plenty to eat useful food rich in vitamins. Indeed, in some cases, the payment is not only money, but also "in kind," that is part of the harvest.
Almost every city can be a summer job, participating in landscaping and landscaping. Garbage, painting fences and curbs, construction of playgrounds, the planting of flowerbeds, trimming of trees and shrubs. Work is the most diverse. Prices, however, also low, but some amount you can earn.
In resort towns, as well as in recreation areas on the banks of ponds, always in the summer required additional staff (laborers, waiters) for restaurants, cafes, trade of ice cream and soft drinks stalls, etc. Students and high school students can easily find jobs by going directly to the leadership of these food service establishments. However, they will require the registration of personal medical (sanitary) book, that will take some time.
In the summer in many areas, dramatically increasing the flow of tourists, so you can get a temporary work guide. Of course, this should be a friendly, sociable person who is familiar with the history of his native land and its attractions. But if we are talking about working with foreign tourists, must be sufficiently proficient in the appropriate foreign language.
Summer is the season of entrance examinations to universities. Therefore, students, especially seniors, have a good knowledge of a particular subject may earn tutoring, engaging with prospective students. In short, if you want in the summer you can always find a job.
Advice 4 : Where to go in the summer to work
In summer, the holiday period and seasonal work ads appear for temporary employment or part-time job. For this job, you can settle on a fixed-term or piece-rate contract. In this case you will reinforce all the social guarantees. Temporary jobs usually get students on vacation or those wishing to work part-time.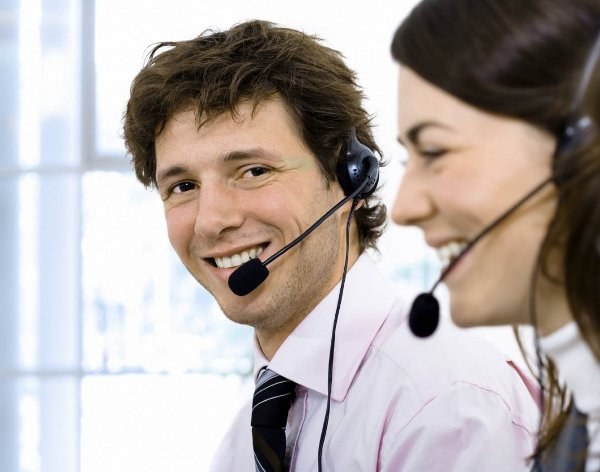 Instruction
Look for announcements about seasonal work on specific resources. Typically, temporary jobs begin to appear from late April and early may. Women and students are encouraged to work in a school and country camps, child development center caregivers and entertainers. This work will be of interest to future teachers and psychologists.
If you want to not only make money but also to live in nature, look for ads on the recruitment of domestic staff. Summer in a country house need gardeners and nannies that may live permanently with the children in the country. Such options are attractive by the fact that often, in addition to salary, is provided and full Board employee – accommodation, meals, travel compensation.
Take a walk in the Park. But not in order to rest and to find your potential employers. Summer begins the season of rides and we need people who are willing to work with operators and technical staff. Summer cafe are always ready to accept those who want to work without further extension. By the way, working in a cafe, suitable for combining. Because the main influx of visitors accounts for the evening, which means that you can take in the evening shift without damage to permanent work.
If you are fluent in foreign languages and computer programs, will offer his candidacy to the tourist Agency. In the midst of the holiday season they can recruit "in gain" on popular routes. While employment may be not only office, you can work as a courier, to meet and accompany groups of tourists. Those employees who demonstrate themselves and like the user can renew the contract. As is known, in the travel business the constant turnover of personnel.
Read the announcement on the recruitment of employees in real estate agencies. In the summer there is very hot season, especially in the Department of suburban real estate and land. You can offer to show the facilities to potential buyers. All you need to learn all the technical documentation on the house or land and, of course, to show of rhetoric, and persuasive.
Look to installed in your area tents with kvass and ice cream. As a rule, they immediately posted the ad that is sought by the seller. This work does not require any special skills. You only need to do a medical book.
Charities and volunteer organizations for the summer inviting caring people to work with orphans in special camps. Going to a visiting group of volunteers who conduct free time, doing some kind of art, sport, organize holidays. All live in the camp or a private home. This is a very interesting experience for those who want to start working in the field of charity, meet new interesting people, to share their skills in contacts with children who need attention.