You will need
Of course, this is still labour exchanges and their employees are genuinely willing to help anyone who asked in search of work. But a search of the Internet will be more efficient and easier. You can also visit job fairs.
Instruction
You only 14? Will have to obtain parental consent to your employment, otherwise the employer will have no right to conclude with you the labour or civil contract. Under current labor law, such consent must be expressed in written form.
Jobs for teenagers in principle a bit, especially for those who are only 14. Usually at this age you can get a promoter or layer ad, at least by courier. Get ready for falling off the legs at the end of working time. By the way, don't forget that they have a legislatively limited to only 24 hours per week.
About the same perspective and 15-year-old, with the only difference that parental consent to the employment contract is not required. A little easier for those who are over 16: they are entitled to work 35 hours per week, ie employers take them more profitable. A catalogue of jobs for Teens 16-18 broader waiter, phone operator, sales assistant. Girls can get and secretaries, especially in the presence of high speed printing.
Do not forget about world wide web - it provides a great opportunity to find the remote simple work for almost all. Always need copywriters, rewriters, bloggers, programmers. The guys from the linguistic schools can try their hand at simple translations. Typically, a private contractor who are not able to pay a real specialist will not be interested, how old are you and do you have experience if you want to write a simple text or make a small translation on General subjects.

Unfortunately, not all customers are honest. In order to accurately obtain the money for their work, require an advance payment (for example, transfer to Transfer), or transfer work to the customer personally at the meeting. Although no one is immune from deception.
Finally, the most reliable online - parents and friends. May be, the Registrar or the courier company where a friend of your mother, suddenly quit? Maybe the neighbors need to have someone sat with their son-a second grader and helped to make the lessons? Ask! Is definitely not deceived.
The most prosaic question - payment of your work. It definitely will not be high, but the average teenager of 14-15 years could earn up to 10,000 rubles, and older - up to 20000 (in Moscow).

It is important to always sign a contract with the employer or, if you are looking for remote work, require guarantees of payment (advance payment). Otherwise the money can not get at all.
Note
You can't enter into labor, but a civil contract (the contract of compensated rendering of services). For all minors if signed parental consent is required. To conclude such an agreement less favorably than labor: it contains fewer guarantees for workers.
Useful advice
- Always carefully read the contract concluded.

- Before going to the interview, take the time to read the Labour code, article 63, 265-272.

- Type in search engines the name of the company from which you received an invitation for an interview, and read reviews about it. Pay particular attention to reviews on sites that contain "black lists" of employers, such as www.blackjob.ru. Generally, if the company is mentioned, it is usually better not to work in it.
Advice 2: How to earn fast teenager
Any
teenager
wants to have their own money to spend on their needs. However, parents in most cases give a few hundred rubles, and their is not enough at all. But you can earn money by their own labor.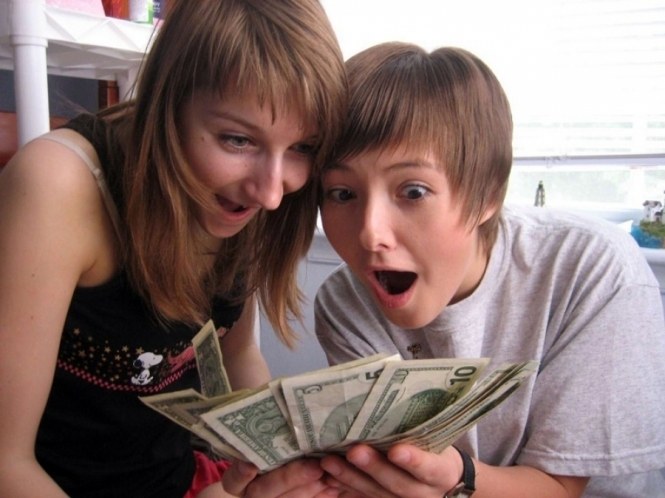 Of course, ways to make money for teenagers not very many, but you can choose the most suitable. However, you must first ask the parents what they think about it, since some organizations require their permission in writing. If you cannot provide, you have to look for another place.


Promoter

Almost any teen can go to work as a promoter. This work is very well paid, to work only a few hours a day, and the work itself requires no special skills. The ideal candidate will have the kindness, courtesy and sociability. The responsibility of the promoter to take part in various promotions and tastings, distribution of promotional products, and more.


Staff

Teen can go to work as a waiter, the cafe is often required service personnel and they may hire minors. Of course, a lot to pay him will not be, but you can eat more and tip due to them will be able to collect a decent amount. However, this work will have to be trained because the profession of a waiter requires specific knowledge. Do not abandon this, as afterwards for the great service customers will reward a good tip.


Courier

Many free Newspapers need couriers, because there pay a little. However, a few hours a month is a good amount. Such organizations safely hire teenagers, as they are responsible doing their work and demand higher wages. For this reason, it is possible to consider this option. In addition, you can get a courier in an office, but for this to work you will need personal transport, because it often happens that documents have to deliver very much. However, do not despair, as the personal transport is fine and the bike.


Car wash

If you view the ads in the newspaper, we can see that quite often in STO requires a car. Since this is not a very prestigious position, people will quickly find something better. For this reason, the wash may even get a job as a teenager would only need to make some effort and trial.


Internet

If a teenager enjoys programming, he can find a job online. For this you will need to register at one of the sites for freelancers and to get a portfolio. After that you want to view orders and make suggestions to customers.
Advice 3: How to make money fast teenagers
Pocket money, earned by their own labor, is the dream of many teenagers. Just where to obtain your capital to an underage person without education and experience? In fact, these are a lot of places. Here are some of them.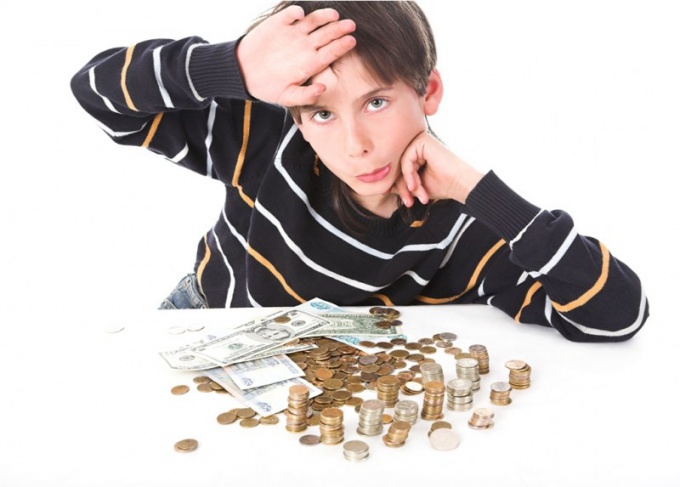 Instruction
Advertising companies are constantly gaining promoters to participate in PR activities and events to promote products and services. As a rule, promoters handed out on the street business cards and brochures advertising the shop, salon or any goods. In this profession it is important to be active and sociable.
In the summer dining is often not enough staff. And their owners are not willing to take on the job as waiters adolescents. Minors pay a little, but a tip, you can collect a tidy sum.
If you have strong hands and good health, you will be happy to transport companies and warehouses with the products as a porter. Also this profession you can learn in helping people in train stations with your Luggage to the car or taxi.
Those who have the experience of raising younger brothers, sisters or nephews, you can find a job as a nanny. Young parents often have no one to leave their child, and they are looking for who can temporarily throw out their duties. However, for this vacancy will need the recommendation of friends.
Your uncle or elder brother holds the service station? Asked them assistant. So you will earn money, and under the supervision of the uncle or brother over time the profession of a car mechanic will master.
At car washes, you can often see ads that require washers. With a convenient schedule of work (without night shifts) – also a good option for teenagers
to earn
.
Free newspaper ads are constantly invited to cooperation of couriers – people who will quickly spread the fresh editions in mailboxes and businesses. Minus of such work is the Newspapers have to post addresses, regardless of the cold or heat, snow or rain.
If you have a talent as a journalist or a poet, submit your work to a newspaper or magazine. If the editor is interested in and publish them, you will pay the fee. However advance, please call the office and specify all the conditions of cooperation.
Useful advice
These are just some examples where teenagers can get money for pocket expenses. Think about what area you will be able to realize themselves, and you will find the best way to make money.