Russian legislation in employment teen gives an unambiguous interpretation – you can work. Another question, at what age and how many hours per day. And, not to break the law and don't get it trouble, it is better to study all available material on the topic.
When and how you can work the teenager
According to the Labour code of the Russian Federation, to work a teen can easily start with 16. If it want to start working early – at 14, he can also start to work but only under the condition that receives the permission of a parent or guardian.
It is understood that hiring a teenager can only on light work that will not harm neither his physical nor mental health.
No matter how rushed the minor to work, be sure to remember that job in any case should not interfere with school attendance. Therefore, making graph minors, we have this fact to consider.
It is possible
to take on the job and the teenager, whose age is less than 14 years. Such a measure can be adopted, for example, in children's theater or the circus, where in the company of the children involved. However, you will need to act as the responsible adult of the child. The parent or guardian to sign on behalf of the child's employment contract, which specifies all work conditions.
How many hours can a teenager work
Children ages 14-15 years must work a fixed number of hours. Usually this figure is 24 hours a week, but only in rest days, i.e. holidays at school. In those days, when a teenager learns he can work no more than 2.5 hours per day and no more than 12 hours a week.
Adolescents aged 16 to 18 years graph denser. They are allowed to work during holidays and 35 hours per week. If the work falls on school days – not more than 4 hours per day and no more than 17.5 hours per week.
And these regulations the employer must strictly observe. Otherwise, his claims will fall not only on employment, but the Board of Trustees.
Where it is impossible to work with teenagers
Also, making out teenager, you should remember that there are a number of professions that Teens take is strictly prohibited. This work is in Nightclubs, bars associated with gambling, etc. are banned and posts related to the stay of minors in a deliberately harmful or dangerous location, e.g., at a chemical plant.
Teenagers cannot work in night shifts, which are determined by the from 22.00 till 06.00 and on holidays and weekends. Of course, under the ban and various business trips.
But to find a suitable job for young workers is still possible. They can act as assistants, work in garden associations, etc. as a result, young people are given the chance to earn their money, not to beg for their needs and interests (movies, ice cream, etc.) from their parents.
Advice 2 : Can you work with children under the age of 18?
The teenager is committed as soon as possible to become independent. The independence stems largely from the opportunity to earn. It happens that a young man comes to the personnel Department or to the owner, where there seems to be suitable for a position. But the personnel Manager explains that the applicant can not take, because he has not reached necessary to replace the vacancy of age.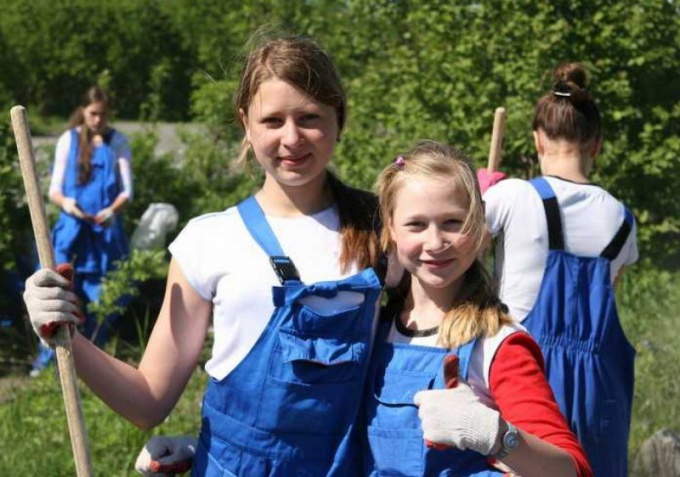 The right to work and right to education
Russian legislation allowed the recruitment of people under the age of majority, but such workers have a number of benefits. The conditions of work for adolescents from 14 to 16 years and young people from 16 to 18 will be different. The employment contract may be concluded with a person younger than 16 years. In certain cases, stipulated by Federal legislation, the employment contract is possible from a 15-year-old if he has already received General secondary education, compulsory for all citizens of Russia. The right to education is one of the most important constitutional rights of a young man in Russia. But in some cases, a teenager can leave school without General secondary education. This is allowed in exceptional cases with the permission of the parents or other legal representatives, and in consultation with the local authority responsible for education. This is usually the Department or Board of education. There are situations where a young person under the age of 14, expelled from educational institutions for unlawful acts. The school must communicate its decision to the education Committee for three days before the dismissal and the issue of employment decides the local authority. Usually the Commission on minors ' Affairs and protection of their rights. The workplace gets through the employment Center. In exceptional cases, allowed the employment of adolescents under the age of 14. This applies mainly to children left without parental care. The employment Commission on Affairs of minors.
In cases stipulated by the Federal legislation, the employment contract is possible from a 15-year-old if he has already received General secondary education, compulsory for all citizens of Russia.
Work in your free time
Some teenagers, not wanting to leave school, tend to earn pocket money. The opportunity the Russian legislation is also provided. He will have to enlist the consent of a parent or guardian to work on holidays, or even during the school year in their spare time. A temporary employment contract may be concluded with the teenager who has reached 14 years. One of the most popular forms of employment – summer work camp, or youth brigade, established by the Committee on youth Affairs. In many regions these forms of temporary employment are practiced so that the young person needs to contact the appropriate Committee. There he will explain, what documents are needed, will help to collect the missing, provide the form of contract. In addition, the municipality in this case is responsible for the observance of the rights of a teenager.
Work should be light and not harm the health. Teens can work on the beautification of the city, post ads, participate in concert programs, typing, etc.
What documents are needed?
Before you get a job, you need to collect a set of documents. It is a passport, which the Russian citizen receives at age 14, INN, the certificate on pension insurance, as well as the document on the consent of a parent, guardian or custodian. If the child gets a job during the school year, need help their school confirmation schedule of classes. The young men of the youth of premilitary age required document from the military registration. Need a medical examination. When hiring minors for medical check-up paid by the employer.
How much can you work
Young people under the age of 18 cannot work in hazardous or dangerous conditions. He should not lift heavy things, his work should not be related to business trips, night shifts, overtime work. A teenager under the age of 16 may not work more than 24 hours a week and young people from 16 to 18 years – 35 hours per week. Working day of a teenager 15 to 16 years is 5 hours, a young person of 16 to 17 years – 7 hours. During the school year work day even less – no more than 2.5 hours for children aged 14-16 and 3.5 hours for those who have reached the age of 16. The work is paid in full, provided for this workplace. It should be noted that the dismissal of the juvenile, unless employed on fixed-term employment contract is allowed only with the permission of the state labour Inspectorate and Commission on minors.
Advice 3 : How to get a job the minors
Juveniles are often very difficult to get a job. This is due to the reluctance of the employer for children of working environment should be soft, and the normal salary. But there are great ways to employment of minors. And each method has its pros and cons that will help decide how to get a job.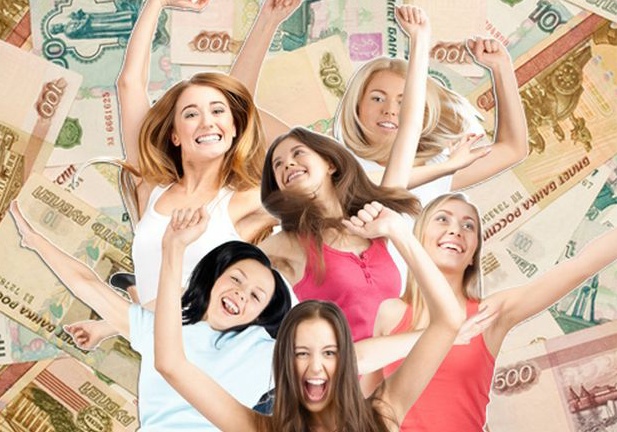 So, there are at least 3 ways for an effective device to work. To understand which is right for you, you should understand all the advantages and disadvantages. But we must remember one important rule for all methods. Have the desire and patience, then everything will work out.
Method 1. Employment center
The most common and popular method - applying for a job through the employment center. The government is trying to support young people in finding work, knowing the difficulties of youth employment. For the formation on record in this institution need to come to the district to bring the necessary documents or their copies. They include: passport, SNILS, INN, credit card details, and other as needed. After that, when there is a suitable job, you have a call and you are with the inspector at the place of work for the device.
The advantages of the search through the employment centre that you enrol formally for work, get the work book, if it was not, enter the work experience, provide good working conditions, relevant legislation, and also pay a certain amount from the cents per day. But there are disadvantages. Provided the work is likely to be low-paid, because the work you will be enough.
Method 2. Independent search
You could get a job yourself, but you need to make some effort to be active and sociable. For Teens this kind of work is likely to be the distribution of leaflets, posting them, or work with "papers". Go to large enough shops, businesses and ask if they have a suitable job for you. Do not be discouraged if the first place you failed, most likely they just have frames, go to next, and you will definitely be lucky.
The advantages of such work is that wages will be more worthy than from employment center if you do not like, you will be able to escape it, or to agree on the work schedule. And now about the shortcomings. Such work mostly does not take formally, this means that experience you will not go and be careful, it is best to conclude with the employer fixed-term contract, not to be cheated and receive all of their earned and promised money.
Method 3. Sites for job search
This method is very simple and affordable. Go to the website (the most popular now are the HeadHunter, SuperJob, fill out a resume and wait for a call from an interested employer. Or send yourself a summary in any place of work and wait for a response from the company.
The pros is that you can choose for yourself a job that you like, look up reviews about it, just learn about salaries and available job openings. Only minus is that you have to go to the interview, and sometimes a long time to wait for a call or response. Also on websites you can just look for a job, i.e., you find the number in the place of work, call him and find out about job vacancies you are suitable, then go for an interview.