Instruction
As a General rule, student may work from the age of 15. But there is a subtlety - the employment contract are entitled to conclude a person over the age of 16. A 15-year-old that's up to his parents. This is important because unscrupulous employers can refuse to conclude an employment contract with 15-year-old is under the pretext that he is still not entitled to conclude it. The lack of an employment contract can lead to the fact that the work simply does not pay.
Students aged 15-16 years can pass out flyers, working social research interviewing ads, street vendors of water and snacks. Such work is easy to get, but pay for it a little - boy or girl, at the metro handing out flyers, any company, can get it for around 300 rubles per hour. Despite the seeming simplicity, this work is quite physically heavy. To get 900 rubles, will have 3 hours to stand in one place without sitting down and never leaving. The majority of firms supervises those who are handing out their leaflets, and if the "controller" will notice that you are left with a put the place you can not count time.
If you are 16-17 years old, you can take a waiter or cashier in a fast food restaurant. You can also work as a courier or in the call center. Usually such positions are taking active seniors.
If you are unable to find a position listed above, you should not be surprised, because not every employer wants to take a minor worker. The labour law more strictly controls the employment of minors. In such jobs, often expect
students
of younger courses, which creates high competition.You can try to find
work
on the Internet on sites for freelancers (those who work remotely, from home). Often on these sites are looking for someone who can perform the most simple
job
- to get handwritten text, to rewrite the article in your own words, to find something in the network, to raise the rating of the forums...it all depends on what you know and love. From your skills depends on your income. A reprint of the text are unlikely to pay much, but for the development of the site can pay very well.
Note
No matter what you are looking for a job, remember that not all employers are conscientious. Some might refuse to pay for your labor. Be sure to enclose the contract of employment (themselves or with the help of parents). If you have an employment contract, payment of your work will be to recover through the courts. If you are working on the Internet, ask for an advance payment or send only part of the work to transfer money to your account.
Advice 2 : How to find a job for a teenager
In the summer Teens are different spend their free time. Some prefer to go to sea or to distant relatives, others just taking a break from study time. Often those who are trying to find a job. Reasons for this are many: from the difficult financial condition of the family, to the simple desire to become independent. Job for teenager find quite difficult, but after reading the following tips, the search can be considerably easier.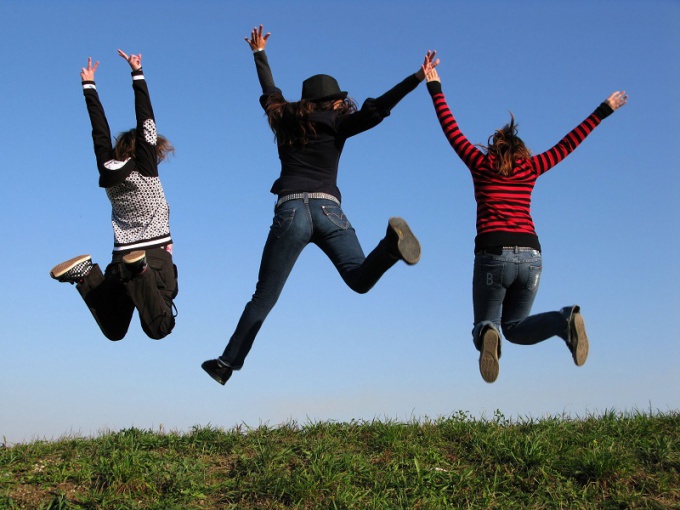 Instruction
First, start with your parents – they can greatly help in finding a job. Thanks to the connections the parents can find a vacancy for your child, or just give a recommendation.
The following path is a careful study of newspaper ads. Especially carefully it is necessary to view Newspapers, which are signed by the school. Make a list of vacancies, please discuss them in the family circle. The main thing you need to pay attention to is salary, distance from place of residence, duration of working and skill requirements of the worker.
If in order to get a job, you need to create a resume, look for examples on the Internet. Also, parents should control the appearance of a teenager, because often work in the summer time involves an interview.
Sometimes utility companies offer pupils work on cleaning of territories, landscaping areas, cleaning of ponds or rivers. Such work is unlikely to appeal to every teenager, but it is guaranteed to be paid.
If the child has a rich imagination, creative thinking, it can be arranged in the local Palace of youth. Sometimes libraries need people who can gently bring the books in order.
Also it is possible to get the seller of ice cream. In this case, the child will be responsible for the product itself. In summer offers a huge variety of street cafes. Their owners even offer jobs for Teens.
The child can try yourself in the role of messenger. This work requires a good knowledge of the city, ability to orientate. On the other hand such work is well paid and has flexible hours.