Instruction
These red dots indicate the result of improper shaving. Hair follicles are connected by ducts with fat nerve endings, and are therefore too rough or sharp shaving can cause irritation, and with constant irritation inflammation becomes chronic. The result: nasty red dots
on the legs
, resembling rash, unpleasant.
Red dots on legs can also occur after removal of ingrown hairs. To avoid the appearance of red points, it is necessary to properly carry out the waxing. If you have very sensitive skin, prone to redness, then discard tools, and wax strips. It is better to use conventional razors. Do not use a dull razor, just sharp and new.
Before you start to bring the legs in order steam them. From steamed skin much easier and less painful to remove unwanted hair. Best take a hot bath – 10 minutes will be enough.
Do a light exfoliation of the feet, preferably with a soft tool, you can even natural – coffee, sugar, oat flakes. Then apply on the leg, which is going to shave foam or gel for shaving. Using a sharp razor, carefully and gently, without jerks, move from the foot up.
After shaving, rinse your legs with cool water, Pat dry (do not RUB, do not irritate the skin). Then apply to feet soothing or moisturizing foot cream.
If the red dots are already there, try not to irritate the leg shaving. Apply the antibacterial remedies with cortisone, they are sold in pharmacies. Do not use cleaning agents containing alcohol, camphor, menthol – they will irritate the skin.
To the red spots were less noticeable, get a tan under the natural sun or in a Solarium, you can apply bronzer. Only here be careful not to overdo it – Golden plaque would be enough not to burn your suffering skin!
Advice 2: How to get rid of hair on legs
Beautiful and smooth legs - the dream of every woman. Today, there are many ways to rid of unwanted hair on the legs and find a smooth and well-groomed skin.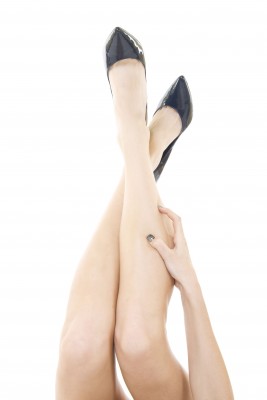 Instruction
The easiest way of getting rid of unwanted
hair
- shaving razor. One of the advantages of this method are: fast, easy to use, virtually no allergic reactions. The disadvantages include fast growth rate shaved hair, as well as cuts by careless use of the machine.
To get rid of unwanted hair on the legs and help a special cream. Its action is based on chemical dissolution of the hair. Before applying you should apply a little of the cream on a small patch of skin to check for allergies. The cream removes hair for a longer period than the razor. This method is contraindicated for women with sensitive skin, prone to allergic reactions.
For longer lasting effect on the skin, experts suggest to try to remove hair by using wax for hair removal. Hair removal begin to grow within two to three weeks. With regular use of wax to the hair structure is thin, they become less noticeable. The disadvantages of this method is the complexity, the pain, the possibility of strong irritation and ingrown hairs.
Another long-term method is the use of different epilators. Today they are produced in enormous quantity: the ones that work on dry skin, while others combine the functions of epilator and shaver and the latest achievement in the industry of steel epilators that can be used directly in the shower. Advantages when using these devices is the long-term effect of hair removal, thinning hair, possibility of choosing the device that suits you. The disadvantages include relatively high cost, reduced morbidity, the possibility of skin irritation and the occurrence of ingrown hairs.
Long-term hair removal can be done in the beauty salon. Experts will help you choose the procedure that is right for you. It should be noted that especially popular now is laser hair removal. Cosmetologists say that after a few treatments, unwanted hair can be to get rid, if not for life, then for a few years, for sure.
Whichever method of hair removal you choose, don't forget to care for the skin of the feet. If you regularly get rid of hair with wax or epilator, the experts suggest once a week treat your skin with a scrub to prevent ingrown hairs. Any hair removal must be done on clean skin, and after the procedure must be applied on the foot skin softening and nourishing lotions or creams.
Note
After getting rid of unwanted hair, use a powder. How to get rid of hair in bikini area. When you remove the bikini area, always be careful. Choose funds that are less likely to do harm to the skin. It is best to use for getting rid of hair in bikini area cream. He's not as irritating to the skin and most painless way to get rid of hair.
Useful advice
If excessive owolosenie turn to cosmetologists. Modern medical centers provide various methods of eliminating body hair. Of course, to get rid of the hair on the abdomen is very difficult, because this requires repeated conduct cosmetic procedures, which must be accompanied by a normalization of hormonal background.
Advice 3: How to get rid of red dots on face
Most often, red
dots
appear in the cheeks and nose and can have different origins. For example, they can be a reaction to certain allergens, or to be evidence of capillary fragility.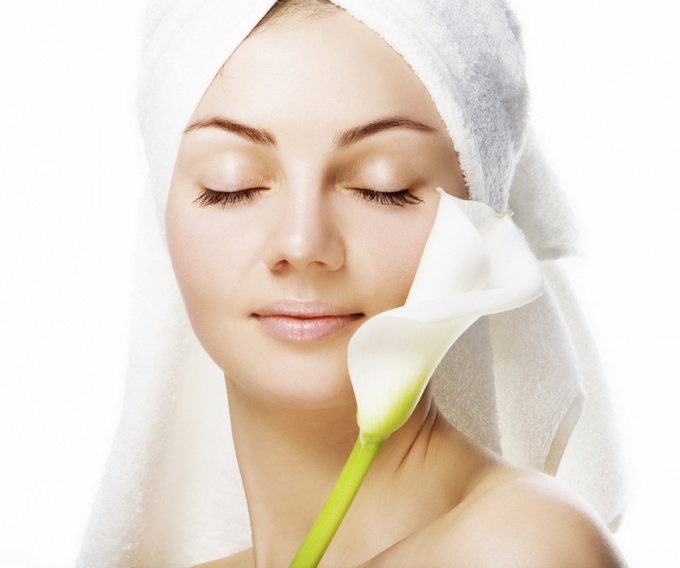 Instruction
First of all, people whose skin is prone to red spots, dermatologists recommend to protect the face from irritation. So try not to be exposed under sunshine, do not SuperCool and not to overheat. Also, try to give up Smoking and alcohol, as well as from the excessive use of spices.
For skin care
face
, do not use cosmetics that contain alcohol or components that can cause irritation to the skin. Also, you should avoid contact with face care products for hair, for example, lacquers or sprays. To conduct deep cleaning is carried out the peels with a small table or sea salt.
If the dots appeared after acne, then one of the most effective tools are masks and tonics. For example, you can make a mask of white clay or make a mask by taking 1 teaspoon of honey and cinnamon. You can also make a mask with green clay with a few drops of rosemary oil.
Very useful washing the face with herbal decoction. For example, pour 2 tablespoons of dried crushed St. John's wort, a glass of boiled water daily and wipe the skin with this decoction.
If the red dots appear with a certain frequency, it may indicate allergies. In this case, no treatment will help to get rid of them until, until will not be excluded the product that was the cause of the Allergy. For this you need to consult an allergist.
Also, red dots may appear due to various diseases. The most common cause of diseases of the gastrointestinal tract or liver. In this situation it is necessary to drink teas made from calendula and chamomile. They can appear and due to hormonal imbalance, so you may need to consult an endocrinologist or gynecologist.
Note
Red spots on the face are rather unpleasant cosmetic defect. The skin always reflects the inner state of the organism, and often a manifestation of something is the appearance of such spots on the face. Causes of red spots quite a lot. In addition to the red spots on the face allergies may be sneezing, watery eyes, eye itching.
Useful advice
In many people, the manifestation red spots on face causes panic or confusion. In this case, it is necessary to recall the moment of appearance of spots. Maybe they appeared after taking a shower, long exposure to the sun or after a workout. Spots may appear later acne ( acne ). Allergies. It is one of the main reasons why red spots appear suddenly and without any apparent reason.
Advice 4: Why are feet bad tan
Natural tan (in moderation), very useful for the human body. Both men and women is highly appreciated even tan, without a trace of clothing and no transition from chocolate brown to a pale skin color. But here's the problem: not all areas of the body tan evenly.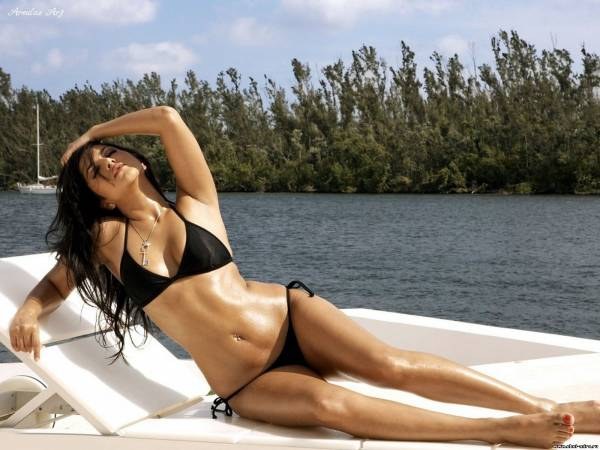 Particularly acute problem of uneven tanning affects the area of the feet. Most sunbathers as natural on the beach and in the tanning bed, complaining that his legs tan slower than other parts of the body (back, arms, etc.).All the matter in the presence and the amount of the pigmenting cells of the skin. For example, in the tanning process you, probably, have noticed that the inner surface of the hands and feet very slowly tans. In these areas contains a much smaller number of the pigmenting cells, which provide the intensity of the tanning of the skin. It should be noted that the face tans very slowly, because of the nature of the protective stratum corneum of the skin in this area is much thicker. It also provides protection from UV-B radiation.As for the legs, they tan slowly, first, because the thickness of the upper layer of the skin of the feet is large enough. If legs slowly sunbathe, take a look at the location of the sun relative to your body (if you are sunbathing on the beach). Possibly soak up so that his feet fell a little more sunlight than on the shoulders (and the sun will fall evenly, and the skin of the shoulders will not annealed).The poor circulation of the legs also contributes to the acceleration of the sun (the lack of oxygen leads to the reduction of coloring of melanin pigments). Make sure that the blood flow in the legs was the best: lay down so your head was above the level of the feet - the process and result of the sun will please you.If you tan in the tanning bed, usually take into account this feature of tan most people and in advance send more rays on the legs. If Solarium horizontal, to achieve a uniform tan used a specially designed acrylic bed, not preventing normal circulation of the limbs.
Advice 5: How to get rid of red dots on body
Small red
dots on
body — a fairly common problem in women. They appear due to different reasons. Sometimes it can be a symptom of disease, sometimes it's just the result of physical effects on the skin.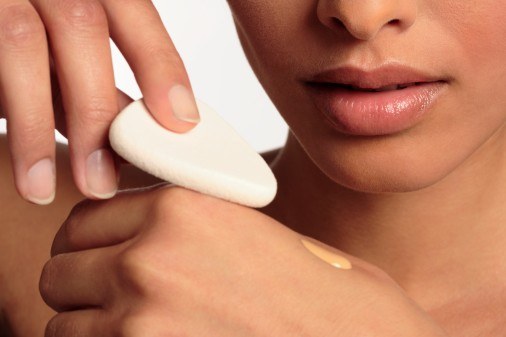 Instruction
The most harmless, what may appear such points on the body — it's an unfortunate shaving legs or hands. If you used too high-quality machine or did not use disinfectants, after-shave may be irritation of separate areas of the skin. So only use a personal razor and be sure to apply emollients to the skin.
Red dots can be signs of allergies. In this case, pay attention to your diet and eliminate obsolete products that are able to cause such a reaction. It can be citrus, pomegranates, honey, very sour or spicy sauces and condiments.
If the appearance of red dots caused by some reasons, first of all, contact the clinic. If you are liver disease, immediately get treatment. Strictly follow all doctor's orders, propene medications, and further follow the diet. Do not consume fatty, fried foods. Limit alcohol intake, do not visit fast food restaurants. Organize your diet in a balanced way, with enough consumption of fresh vegetables and fruits.
Usually
red dots on
body
are not independent disease, and indicate the malfunction of internal organs. So, in addition to problems with the liver, they can cause disorders in the pancreas. So be sure to do biochemical analysis of blood. The specific cause can be established only after a thorough examination.
If the tests showed no violations, contact your dermatologist. There are many different skin diseases, which are expressed as sporadic red dotsand redness of certain skin areas.
Only if you managed to install the entire absence of disease, can be directed to the beautician. A good technician will mask your point, tell me how to apply makeup so they appear in the course of the day, what means to use.
Advice 6: How to get rid of plaque in the bathroom
On the plumbing fixtures
lime
scaling occurs due to poor quality and high hardness. It can be dealt with using the tools that exist in the Arsenal of every housewife.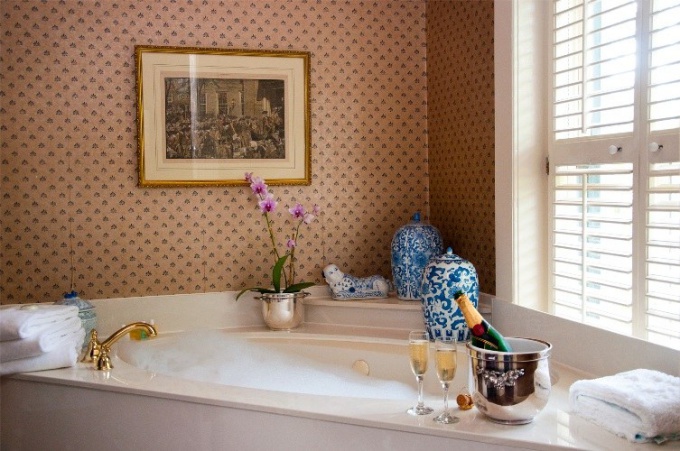 You will need
- cleaning products;
soda;
- rag;
- acetic acid;
- oxalic acid;
- citric acid;
- bleach;
- washing powder;
brush.
Instruction
Use acid. Heated vinegar, lemon or a solution of oxalic acid will help in the fight against plaque. Apply the product on a rag and wipe the places affected with lime stains. Lime is easily dissolved and washed off with water. Vinegar excels with dirt, rust and limescale. With oxalic acid care must be taken because it may cause harm to the enamel.
Use cleaning agents (various pastes, gels, etc.). The range of shops is a wide variety of cleaning products to combat plaque. For example, "Sumant", "Silit", "Amway", "Drano", etc. using a rag, apply to surface and leave on for the time specified in the instructions. Then clean the bottom and walls of the bath. A nylon brush will clean the dirt and grease, simultaneously flushing them with a stream of warm water. If suitable cleaning products are not, they can be replaced with a mixture of baking soda and soap.
Use bleach. It is easy to remove yellowish plaque. Dilute bleach to the consistency of thick cream. With the mixture cover the walls of the bath and wait until it dries. Then wipe the surface with a damp cloth.
Use a thinner for oil paints and turpentine in the struggle with soap scum. Dry the surface of the bath, wipe with a cloth soaked in turpentine or thinner. Then wash it using washing powder.
Use mechanical methods. When cleansing plaque use rags with microfiber cloth and melamine sponge.
Shower with the hose put in the water-filled package, add acetic acid. Package leave the bucket for half an hour. After the specified time, the plaque itself will exfoliate. Remains remove with a wooden spatula.
Advice 7: How to get rid of the capillaries on the legs
Capillaries on the legs or the so-called "stars" appear in people for various reasons: it is the excessive sunburn, frostbite, heredity, alcohol abuse, hormonal disruption, varicose veins, etc. Regardless of these reasons to get rid of the capillaries is quite possible today, but if not to remove the cause of their appearance, they can appear again.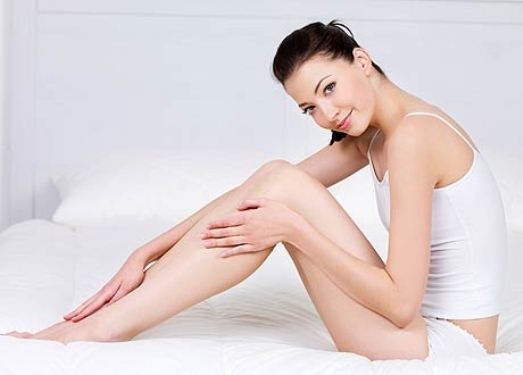 Instruction
To start a fight with capillary veins on
legs
, if you do not realize why they are there, you should visit an endocrinologist, a gynecologist and phlebologist, because the most important thing is to find out the cause
vascular
problems, after their removal, there is no recurrence.
Try to normalize your weight to reduce the load on the legs. Possible smaller wait, and if you do in the gym, stop lifting weights. But physical activity is absolutely necessary. Suitable for tennis, badminton, basketball, volleyball, shaping, etc.
Before training or long leave on business don't forget on the problem leg to wear compression stocking or bandage it with an elastic bandage. If the asterisk appeared on both extremities, use of compression stockings.
Avoid wearing shoes that doesn't suit you. Prefer comfortable shoes on a low heel.
Refrain from visits to bath or sauna, a Solarium, as well as less happen under the rays of the sun.
To stop the process of the emergence of capillary veins, and strengthen blood vessels. This is very useful will be the introduction in the diet of vitamin P (rutin), or medicines that contains it.
Folk medicine recommends to use for purification and recovery of small blood vessels baths with the addition of turpentine.
Significantly reduce the appearance of veins you can the daily performance of special exercises. From the prone position raise your arms and legs at an angle of 90 degrees relative to the floor and do five minutes of their vibratory movement. Then you activate the blood circulation in the capillaries.
For removal of spider veins microsclerotherapy method is used. At the same time in subcutaneous wreaths injected sclerosant solution, which promotes bonding and resorption of unnecessary vessels.
Another very popular method of getting rid of the capillaries on the legs is a pulsed laser yellow-green light. Selective laser removal of blood vessels is called selective photothermolysis. In this case, the vessel, which operates the laser beam of a certain length, too, as if glued together and disappears. This pulse feels like a faint prick of the needle, the skin is not damaged, there is only a slight and brief irritation.
After laser treatment provide thorough skin care. Apply a special cream or ointment prescribed by your doctor. In the first few days avoid alcohol and aspirin (it thins the blood) and avoid physical exertion. For some time, you need to avoid prolonged sun exposure and protect skin sunscreen. This will prevent the new appearance of spider veins.
Advice 8: How to get rid of acne after shaving
Shaving is a process which irritates the skin and many causes of acne. Most affected are men who have to shave their face. Women experience irritation when shaving bikini area, legs and underarms. So how to get rid of acnewhich cause the discomfort and itching after shaving?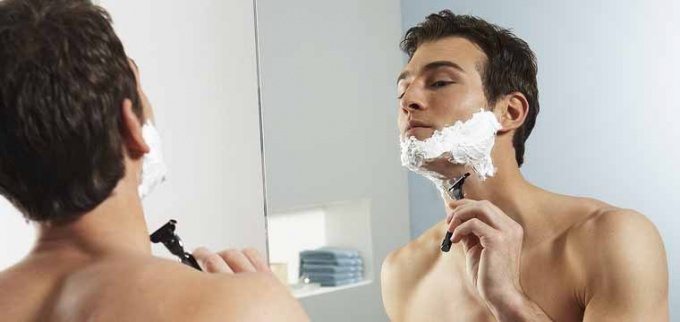 You will need
- plantain;
- aloe;
- cucumber;
- antibacterial shaving foam;
- infusion of aloe Vera or chamomile;
- calendula flowers.
Instruction
Firstly, it is necessary to change a disposable razor to a higher quality machine with multiple blades and soothing aloe strip. Pick up germicidal foam (or foam with a content of silicone) that copes with different kinds of lesions on the skin and gives you an opportunity to glide, this will help reduce irritation. Discard the pen, which includes triclosan. After shaving use products containing chamomile extract or aloe.
Before shaving, prepare the skin. Take a shower in order to steam and moisturize the area of shaving. Apply an even layer of foam and leave it for a couple of minutes so she has time to act, because it contains moisturizing ingredients which soften the hair for shaving. After each movement, rinse the razor under a stream of boiling water, this action will not allow the bacteria to move from one skin to another. Hot press is much better slides. Then rinse face with cool water to close the pores.
Prepare a compress from a decoction of calendula. Pour into an enamel saucepan half a liter of water and put on fire. After boiling, add two or three tablespoons of crushed calendula flowers and simmer for fifteen minutes over low heat. Steep for thirty minutes, strain. Soak gauze in the prepared warm decoction and apply to the place of irritation to ten minutes. Store infusion in the refrigerator for three days before applying heat.
Daily wipe the face of fresh juice of plantain (leaves after a good wash with soap). It provides anti-inflammatory effect, accelerates the regeneration processes of the skin, has tannins. You can also apply aloe Vera juice mixed in half with the cucumber juice. Wipe cleansed face prepared lotion several times a day. Please refrain for some time from shaving.