You will need
Car, access to the Internet, the ability to look for the right information, filtering out the "garbage" and, of course, a bit of patience.
Instruction
Open the hood. You should find on the body engine digit-letter a sticker or a stamp that looks like this: 4JGBB86E26A017269. This number (the VIN) incorporated information about absolutely all the main technical characteristics of the car. In particular, the working volume of the engine.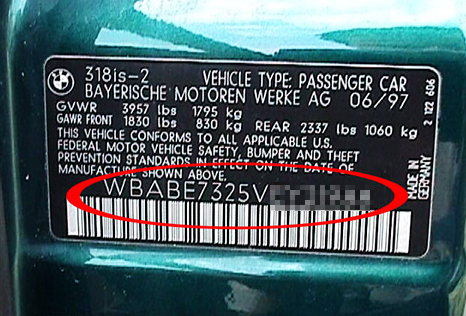 Rewrite the number on the paper and go for a computer connected to the Internet.
Today at the VIN to find all the data about your car really easy and quickly. Go to any search engine and type in a search query, for example: "VIN number". Next, you will need the ability to highlight important, eliminating the unnecessary. Among other information you will find information about the volume of the engine.
Note
Remember that wherever the person finds it difficult to do anything on their own, there are always crooks who in any way want to force you to part with a certain amount of money. So, before you use the services of questionable "help", think thrice and objectively consider all the terms of your agreements. As well you should not believe the offers to sell "super" or "miracle"-a database, where at the click of a mouse you will immediately receive all the information. Information on VIN numbers absolutely free. But the base can be a "dummy", dummy, which will only be frustration and resentment on himself.
Useful advice
To accelerate the search process, set its parameters using the brand name of your car. This way, you will narrow the search to the desired size, having eliminated a lot of unnecessary search results.