Instruction
On his page "Vkontakte", select the menu item "My photos" to open the tab "My albums" where is your photo album that you want to hide.

Next to the desired album, press the "Available (all users)".

In the drop down menu select "only friends", "friends and friends of friends," "only me", "everyone except...", "some friends" or "some friends".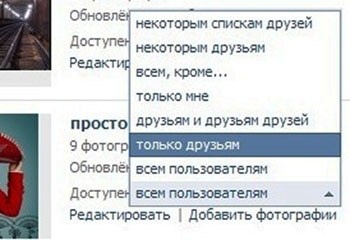 If you want to make the album available to all friends or only yourself, it's simple: choose this item and no other action is required. If you want some of your photos could see some friends, then (after clicking this item) from the drop-down list again, select list of those people who will be able to access your album.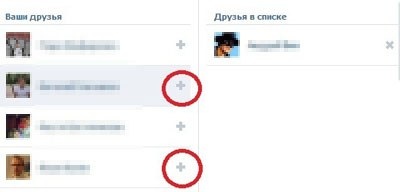 If, on the contrary, you want to have one or more friends may see your personal photos, select "all except...". Then in the resulting window, click on "Access allow all users" to choose the people who you allow access. To further narrow the list of people in the field "Who are not allowed access?" enter a friend's name or the name of the friends list from which you want to hide the album.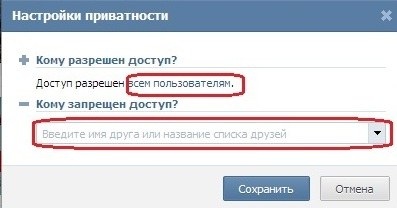 If you want to filter friends not only possible access to the album, but also the possibility of commenting your photos, click "edit" next to the photo album. This will open an editor window.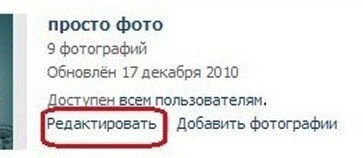 Select "Who can view this album?" or "Who can comment on the pictures?". Then from the drop-down list, select the desired answer.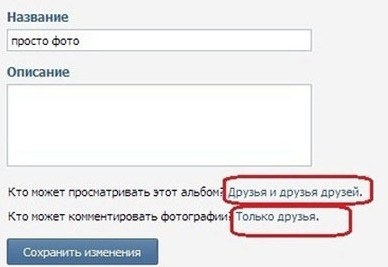 If you have multiple albums and you want to hide them all, you can change your privacy settings. To do this, click "My photos" and then select the tab "Privacy". Then next to "Who can watch with me" in the opened list select the desired option. Further actions are similar to the above, but you can hide all the photo albums and not individually.