You will need
- garlic;
- alcohol 40% medical;
- med;
- calamus root;
- olive oil;
- celandine;
- shoots of viburnum;
the root of elecampane;
- the root of Echinacea purpurea.
Instruction
Take 50 grams of peeled garlic, chop chesnokodavilku and pour 50 ml of alcohol 40%. Let sit for 12-24 hours and apply the prepared garlic-alcohol slurry on the affected area. From top, apply a piece of gauze in 2 layers and secure with a bandage. Change the bandage 2 times a day until complete clearance of the skin.
Prepare a mixture of minced garlic with honey, taken in equal proportions. Allow to steep for 48 hours. Apply garlic honey 3-4 times a day on the affected areas of the face. Procedures to perform complete cleansing of the skin.
At the same time prepare and take the following composition. Take 10 grams of chopped calamus root and Bay 100 ml of olive oil, put on a slow fire. Bring to a boil, simmer for 20 minutes. Then cool and strain. Take a tablespoon twice a day before meals.
Good cleansing effect and has oil on celandine. Take 30 grams of freshly picked celandine, chopped, pour 100 ml of olive oil. Place in a water bath for 2 hours, and then steep 48 hours and strain, pressing out plant material through 2 layers of cheesecloth. Lubricate sores 4-5 times a day until their complete disappearance.

At the same time, take the following decoction. Take 20 grams of viburnum shoots and roots of elecampane, 10 grams of the roots of Echinacea. The shoots of viburnum chop into 1-2 cm pieces, the roots of elecampane, and Echinacea finely chop. 10 grams of prepared mixture pour 0.5 liters of boiling water and put on low heat for 10 minutes, then pour into a thermos and leave for 4-5 hours. Strain, take a third Cup three times a day half an hour before meals. The course is 5 days.
Note
The disease is contagious, do not use with patients some toiletries and necessary to eliminate close contact.
Useful advice
Sore spots is not recommended to wash with water, healthy skin around the blisters should be cleaned twice a day with vodka. Hands after touching the sores should be washed, and the nails it is useful twice a day to lubricate with tincture of iodine.
Advice 2 : How to get rid of sores after acne
Despite the abundance of creams and gels to fight acne, often the tracks remain in place inflamed pores and cause a lot of trouble sometimes. To mask redness - is problematic. But to remove them it is possible at home. Probably in your kitchen there is everything you need for one of the many recipes.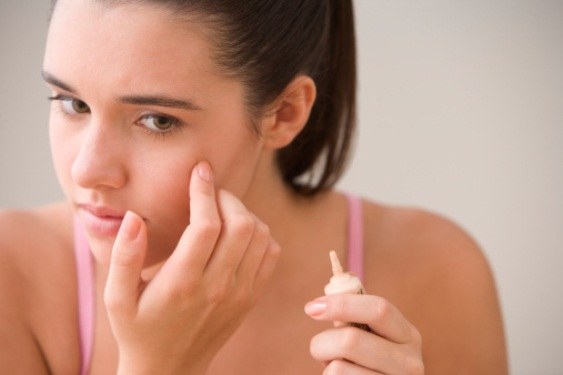 You will need
- white clay;
- lemon juice;
- med;
- cinnamon;
- green clay;
- rosemary oil;
- cucumber juice;
cucumber lotion;
- alcohol;
- Apple cider vinegar.
Instruction
Take half a tablespoon of white cosmetic clay and mix with two teaspoons of lemon juice. The resulting mixture was put on redness and keep washing for about fifteen minutes. After then carefully remove the remnants of the mask with a cotton swab dipped in warm water. Lemon has a powerful whitening effect and the white clay has soothing effect. The redness becomes less noticeable and healing time inflamed.
For a more gentle removal of residual inflammation, use a more gentle mask. Take one tablespoon of honey, and some cinnamon. Mix thoroughly to completely dissolve the components each other. The resulting mass of cotton swab, apply traces of acne. Keep this mask should be a little longer, remove the mixture from the skin will be possible only after 20 minutes after application. Despite the fact that this mask is quite thick, and wash it will be difficult, do not strongly RUB the skin. It is better to moisten a cotton swab in a larger amount of warm water.
Well helps in dealing with traces after
acne
, and green clay. 0.5 tablespoon of green clay dilute with cold water to get creamy mass, it add a few drops of rosemary oil. Apply the mixture on the damaged area for 10 minutes. After wash away the mask, apply moisturizer on the face. Full course - 4 masks a day. If necessary, repeat after 2 weeks.
A great efficiency has a mask of cucumber. Marks from acne eyes become paler, the inflammation goes away, the redness subsides. Purchase cucumber lotion in the beauty shop. Or, prepare the juice yourself, and then add a small amount of alcohol. Apply the solution with a cotton swab to the affected by the inflammation of the place, and leave for a few minutes. Then gently rinse with warm water. Store-bought cosmetics cucumber lotion can not wash away.
Use water, diluted Apple cider vinegar (3:1) for washing in the morning. If you have scars from old acne, soak in this solution gauze and put on face for 5 minutes. Inflamed places will be much less noticeable, the redness will come down.
Advice 3 : How to quickly clean up the sore
Pyoderma is a chronic or acute disease of the skin caused by staphylococci, streptococci, rarely by other microorganisms. Insect bites, diaper rash, itches and other skin microtrauma contribute to the emergence of pustular disorders. Some forms of the disease caused by metabolic disorders, gastrointestinal tract, nervous system.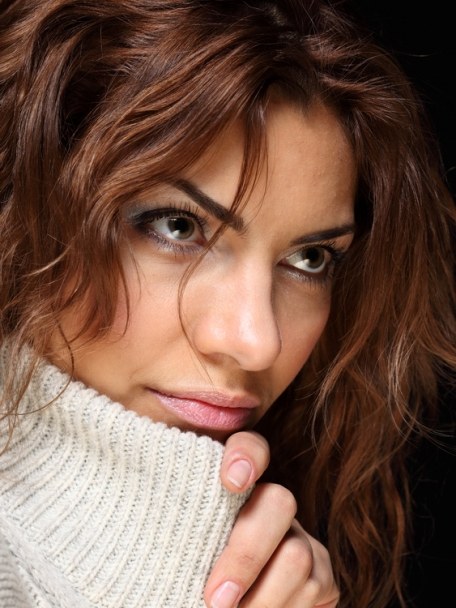 You will need
hydrogen peroxide 3%, "Solcoseryl", "Vulnusan", "Levomikol";
- berries of viburnum;
- the buds of the black poplar, olive oil;
- turpentine;
- "Vinilin";
- walnut leaves, grass succession, wild strawberry leaves, grass viola tricolor;
- burdock root, elecampane root, walnut leaves.
Instruction
Traditional treatment aims to strengthen immunity, the application of restorative, vitamin therapy. Externally it is recommended: treatment of ulcers with hydrogen peroxide, in the future, the use of drugs, accelerating the scarring – "Solcoseryl", "Vulnusan", "Levamisole", etc.
Come to the aid of traditional medicines. Rapid healing and removal of damaged tissue promotes the processing of their juice viburnum. Apply to
the sore
2-3 times per day berry pulp, not forgetting to wash it off with warm water after an hour and a half after applying. Sores heal very quickly without leaving any scars.
Crush 2 cups of the buds of the black poplar to a powder. Pour 120 ml of olive oil and leave it for 2 hours, slow boiling water bath. Cool, strain. Treating the sores with hydrogen peroxide, lubricate them cooked with butter. Sores disappear quickly and leave no residue.
A very effective way to get rid of
sores
is to spread them with resin. Treating with hydrogen peroxide damaged skin, apply a thin layer of spruce gum. Repeat the procedure 3-4 times a day.
No less effective is the use of the finished pharmaceutical preparation "Vinilin", which is also made on the basis of resin. Lubricate 3-4 times a day sores and they heal very quickly.
With frequent relapses of pyoderma it is recommended that the following tool. Take in equal quantity of walnut leaves, strawberry leaves, grass succession, grass violet tricolor, chop and mix. 50 grams of prepared mixture pour into a thermos and pour a liter of boiling water. Insisting for 40-45 minutes, strain. Take during the day in between meals for 0.5 cups 5-7 times. The course is 5-7 days.
Also to cleanse the body from coccal infections prepare the following composition. Take 50 grams of burdock root, elecampane root, walnut leaves, chop and mix. Pour a tablespoon of prepared composition a glass of boiling water and boil on low heat for 10 minutes. Strain after cooling. Take a glass every 3 hours during the day. Repeat the procedure every month for six months, and you will forget about the sores on a long time.