You will need
- iodine;
salicylic alcohol;
- tincture of calendula;
- aloe;
- Vishnevsky ointment.
Instruction
Grease a pimple with iodine. If it is very sore, soak a cotton swab in the solution and hold it, put it to the blackhead for 3-5 minutes. If you have a large number of lesions on the skin make a small iodine mesh. Do not use green – it is seriously hard to get off.
Soak a cotton ball in salicylic alcohol and apply it to the site of inflammation for 5-10 minutes. Procedure is carried out several times a day. But the more you treat inflamed skin, the
faster
it'll heal. Also lubricate the problem areas
with an ointment
with salicylic acid to achieve the fastest results.
Good help in the fight against acne alcohol tincture of calendula. Use it undiluted for burns acne. For the prevention of acne, dilute the tincture in the ratio 1:3 with cold boiled water and use as a toner. The liquid becomes slightly turbid, but it should not discourage you.
Take a piece of aloe, wash and remove the skin. Apply to the pimple and secure with a band-aid. Keep the bandage overnight. In the morning you will notice that the redness is gone.
With a strong the sores will help Vishnevsky ointment, but it has a specific smell, which not everyone likes. If you have a festering sore, apply the ointment on it, top cover with a small segment of the bandage.
If after the disappearance of acne on the skin were red marks, try to get rid of them with a scrub. A day clean face peeling with fruit acids – it will stimulate cells to update. Gradually, the tone is equalized. If you have the opportunity, consult a beautician to solve this problem.
Note
Don't squeeze pimples. This will only amplify the inflammatory process, because the pus is often not exhausted, but rather extends deep into the tissues. And mechanical damage provoke scarring of the skin.
Advice 2 : How to treat acne on the body
Pimples on body have a sufficiently large number of people. They deliver a lot of inconvenience, the skin surface becomes uneven, and therefore to wear revealing clothes is not possible. To cure acne on the body, will take some time.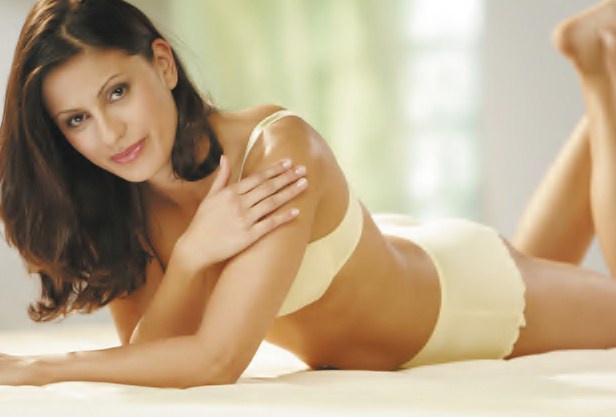 You will need
- calendula;
- aloe leaves;
- salicylic acid;
- the vitamins;
- scrub.
Instruction
Wipe the affected areas of the skin salicylic acid. Buy it in any pharmacy item. Handle skin times a day if acne is too painful, then two. Instead of salicylic acid suitable aloe juice, it is sold in capsules. If you are growing at home is a wonderful plant, squeeze the juice from its leaves.
Take decoction of calendula both internally and wipe them from the body. Steep 1 teaspoon of calendula with boiling water, take 50 ml 4 times a day before meals. Can take medical bath with a decoction of calendula. Brew 3 tbsp. dry raw material in a liter of water, allow to stand for about 1 hour, then strain. The resulting broth is enough for one procedure.
Follow a diet. It should consist of a healthy diet. Eliminate sweet, fat and flour products made from white flour. Take vitamins with a high content of zinc, it helps to cleanse the skin. If you have acne appear vitamin complexes, take vitamin C and E, and also the product containing only zinc.
The sun has antimicrobial effects on the sun. If you do not have any skin lesions in addition to acne, then sunbathe. And when this is impossible, go to the Solarium. Be careful, first consult with a dermatologist or oncologist.
Don't forget about regular cleansing of the skin. Use a scrub and it is desirable that in them consisted of fruit acids. Clean the body several times a week. After the procedure, apply the cream for a skin problem, and in any case do not use nutritional products based on milk proteins, they are suitable only for dry skin.
If you are unable to cope with the elimination of acne on their own, you need a dermatologist. The doctor will take a skin scraping and send it for analysis. Sometimes the problem lies in skin diseases, as a result of which causes acne.
Advice 3 : Folk remedy for rashes acne
Today there are many different ways of dealing with acne. It often happens that the folk remedies are much more effective than the best treatments. In addition to excellent results, such methods usually still much cheaper than salon.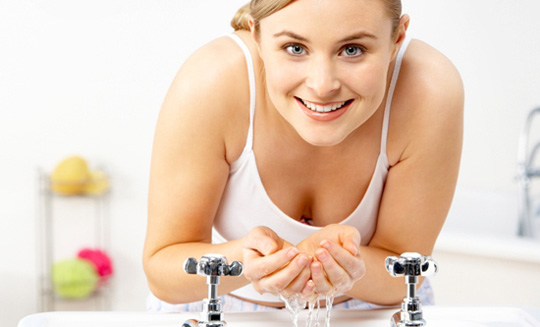 Some of them know enough many, but not all.
Recipes masks a lot. Mask of tomato, but at the same time effective. Make it easy: take one tomato of medium size, punch it down and put on the face for about 15 minutes, then rinse with warm water. Using this procedure can significantly improve the skin condition. If pimples are really a problem to do the mask to once every two days during the month. If rashes appear periodically and in small amounts, it should carry out the procedure 1-2 times a week as preventive measures.
Enlarged pores will cope well ice, or rubbing the face with ice. To do this procedure in the morning, massaging the face for several minutes, trying to avoid the eye area. For acne good ice cubes of cucumber juice, broth of parsley or green tea. But you can use the ice from pure water, it is desirable that it was mineral and non-carbonated.
Do not forget about alcohol compositions. Alcohol is known to dry the skin, and many now began to abandon these effective means, such as tincture of calendula, salicylic acid and other analogues. To completely exclude such funds are not necessary, they are perfectly suitable for local use. They can be great to dry pimples.
All of this is just the basic recommendations. Of course, none of these recipes will not be able to cope with the acne problem alone. However, the above procedure is perfect for maintaining skin in good condition. To achieve the desired result, in most cases, need the help of a qualified professional. Because a professional knows about the imperfections of the skin a lot more, besides he is better versed in all cosmetic procedures. In General, the less we care about the condition of our skin, the less it imperfection.