Instruction
First of all, you need to remember that a sense of humor is of two types: directed inward, and outward. The first is the ability of a person to find the funny moments in everyday life and sometimes in difficult situations, the ability to laugh at himself. The second is the ability to joke. Starting to develop a sense of humor, people usually try to learn to joke. This is incorrect, because without the ability to see the positive in any situation and the ability to laugh at himself, can not do.
First love life and yourself. This you can learn yourself, and if not, then a competent teacher. Do not take in teachers as people with more life experience. This role is best suited a five year old child who knows how to laugh for no apparent reason.
Then stop to treat yourself too seriously, don't be afraid to be funny. All your past experience may resist this, but try to overcome yourself. Try to find the funny features, ask around among family and friends, in any case, no offense to truthful answers.
Take a look at ourselves and laugh good-naturedly. Remember all those awkward situations in which you fell. Once you master this skill, you can try to laugh at others over their mistakes. This skill will be especially useful in case if you fail to share a joke over another person and laughing at their failure, you'll defuse the situation.
In addition to learn to laugh at any situation, to develop a sense of humor and other important parameters, for example, erudition, a large vocabulary, the ability to clearly Express their ideas, associative thinking, acting and so on.
The easiest way to make fun of themselves or others is ironic. Is a technique by which the object of your humor is a characteristic that is opposite of this. For example, a lazy person, you can say: "Yes, you stick!".
Vocabulary is extremely important, as many humorous techniques associated with the play on words. For example, the use of homonyms (words that have similar spelling and pronunciation but different in meaning).
Knowledge allows a person to depart from my usual jokes and make his humor more refined and sophisticated. Many techniques are based on generalizations and associations, so all these parameters need to be developed.
Quite a few people have noticed that despite the fact that actually the joke is very funny, none of his friends laughed. But the fact that the jokes still need to be able to present a certain way. The development of acting, your speech will allow you to make laugh even the most serious minded audiences.
Advice 2 : How to gain a sense of humor
Sense of humor is a good enough element of success, for example, during a conversation. It has a positive effect on the human capacity for self-actualization. Although inherited, unfortunately, this skill is not transferred, however, to develop it in myself possible.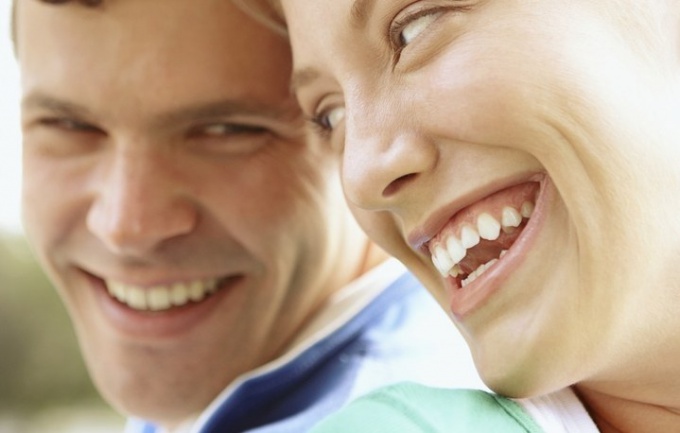 Instruction
To possess
a sense of humor
, first of all, you need to learn to joke about yourself and you find even in the most adverse situations, something with which you can with optimism to laugh. So try to stop himself too seriously. In addition, often give the people around you smile and laugh.
Don't be afraid of situations when you will look ridiculous. Remember the complicated situation of your life and try to see how it looked from the outside, and when the opportunity laugh at these moments with your family, friends or colleagues. Typically, such irony not only well perceived by others, but also helps to gain confidence in their own abilities and doesn't seem to be that person with too high self-esteem.
Try joking as often as possible and don't be afraid that your joke is not quite successful, because, first of all, you need to practice. If you'll just ponder can you joke or no, was probably just the excitement you will fail.
Do not lose sight of that for a humorous assessment of something, you must develop the wit, erudition and acting. Extremely important also vocabulary to expand you can, if you like to read. Develop the ability to speak spontaneously. To do this every day at least a few minutes continuously try to say everything that comes to mind. Initially, it may seem too difficult, you can try to go for a walk, for example, to the Park and as detailed as possible to describe everything you see around you, for example, for two minutes.
Learn to think associatively, as it is the path to wit. To begin developing this skill can determine that nepotushenny select any item and try on the basis of its shape, size, color and other external characteristics in a short time to come up with as many associations to it. When you learn fast enough to come up with comparisons to any of it, you can start your associative experiences describing people.