Instruction
Read more fiction, watch documentaries and Comedy shows, broaden your horizons and vocabulary. Sarcasm stupid people – not sarcasm, and pathetic attempt to attract attention, always ending in failure. You yourself noticed that the jokes minded people are neglubokaja, vulgarity and boredom.
Sarcasm should be used with caution, otherwise it will cause only confusion and rejection of others. Friends will start to avoid you due to fear of being "stung" for nothing. And someone will start to hate you. To a master of sarcasm, you need to start to train my sense of humor. After all, people who give a poisonous phrase, criticize without humor, seem vile, repel and irritate.
Become original and fun. Do not repeat. Subtle detail is always etched in my memory for a long time. There is no need again to go back to his joke, if it caused a strong positive reaction.
Keep calm and equanimity. A sarcastic statement made with absolutely deep and serious expression, can be very effective. Speak ridiculous things as if you were a television announcer, not IR, not suppressing giggles, clearly stating its sharp point.
Don't abuse their talent. If sarcasm abounds constantly in your speech, chances are your interlocutors rapidly will decrease. Stay good-natured in their mockery, and people will feel comfortable and have fun with you.
Make sure your your partner realizes that you speak seriously. Be creative in your approach. Use your body language. Follow the rule: never say "just kidding!", detect your sarcasm either a smile or a grimace, or a wink.
Use sarcasm to the place and time. Caustic statement, it is easy to hurt a loved one, to alienate your best friend, to hurt the parents, to withdraw from the head. Smart people a very long time remember your statements, especially if they are close to the truth. Dial a mouthful of water per minute, when to remain silent.
Useful advice
• When selecting targets, make sure people understand the concept of sarcasm. Children may not be the best for this purpose because they tend to take sarcastic remarks seriously.
• Sarcasm can be perceived by a sensitive person as a reason for conflict. Be prepared to hear in response to the profanity, curse or aggressive attacks.
Advice 2: How to learn funny joke
The main difference of humans from animals is the ability to joke, that is, to have a sense of humour. The joke is the person's ability to cause smiles and laughter to others. Not all people are witty by nature, it is necessary to study.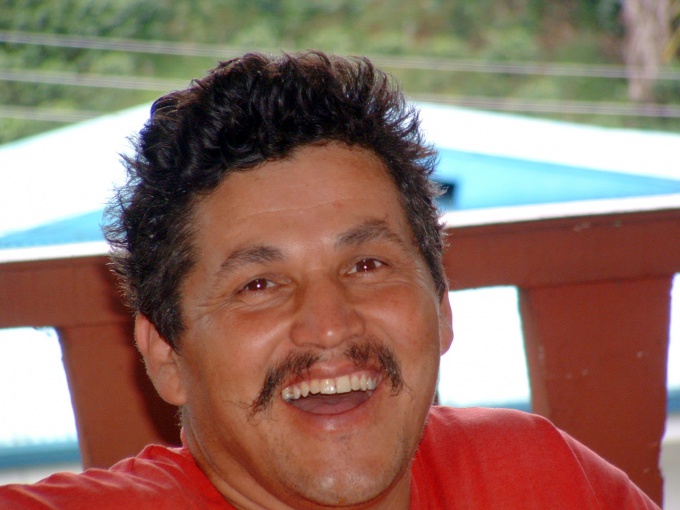 You will need
Wit, the ability to the ability to joke.
Instruction
Learn how beautiful laugh. If you are a girl, your laughter must be like the murmur of a streamlet, not the roar of the truck. Practice. Laugh along with everyone.
Gather in a fun and large companies, the grass is a joke. Don't miss this opportunity.
Determine for yourself those areas in which you could really "turn around" with his sharp sense of humor. For example, if you are not interested in politics, it is better not to entertain friends on this subject – your sharp wit will not be appreciated. It will seem insincere, and therefore not very clever.
Think of banal questions, witty answers. Become a man with a good sense of humor you can do without jokes. Think of a few phrases or phrases on different occasions. For example, the question "
how have
you been?" you can say "all is well" and you reply "I'm hanging in there" or "the Prosecutor of the case, and I have Affairs".
Do not be offended if friends don't perceive your joke. There is an incentive for improvement. Even if people say you laugh is funnier than your jokes. Build a joke so that the final part was contrary to the initial, this actually enhances it. For example, In the entrance of a sitting Governor. From outside, it requires a pass, but if pass, do not give him, then he let and so." This is one of the techniques of wit - a false dichotomy.
Use the technique of reductio ad absurdum and wit of absurdity. These techniques are inherent in the situation, which is contrary to common sense. Professional humorists use a variety of styles of wit.
No kidding on the topic that was discussed about three hours ago. Make sure that you will hear in the company. If you did not understand or did not hear, never repeat and don't explain the joke. This still does not help. The joke needs to be at the right time and place.
Note
Keep your wit on anyone and anything, but not on their loved one. You can lose it.
Useful advice
Remember that the man who laughs more lives.
Advice 3: How to learn to joke
Often the desire to make a joke in the company leads to an awkward situation when after a joke no one laughs. Though, apparently, the joke is very good. Given the situation suggests that either someone can't tell a joke, or everyone else can't take a joke. Exit two: either to develop a sense of humor or change company.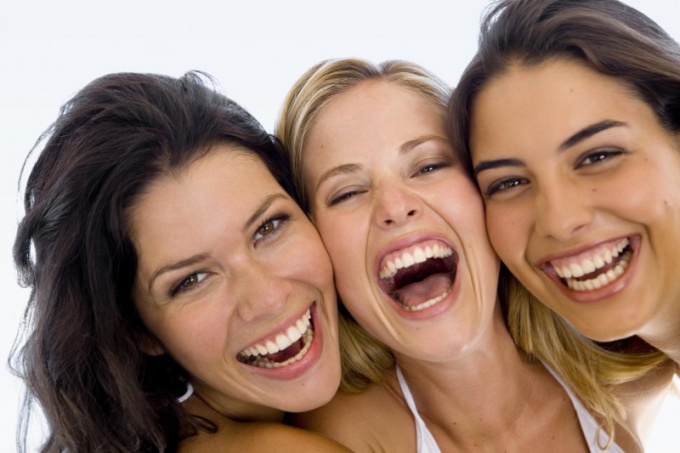 Instruction
A sense of humor and the ability to read and write is not innate. If desired, it can be developed. Undoubtedly, someone, nature gives you a talent to make people laugh, someone funny to joke ability comes with age, and some have to learn it specially. But we should not be afraid of the fact that, again, you have to comprehend something new: the development of a sense of humor will be fun and exciting.
Interested in humor: often watch Comedy programs, read humorous stories, anecdotes, look, as a joke by others. The number eventually will turn into quality: the most successful and funny jokes will be remembered and will be the Luggage of humor. After some time, some good a joke to come to mind itself
Remember: what company is this and humor. One company decided to laugh at the bawdy, bawdy jokes and all sorts of indecent. Another appreciated the subtle humor, impossible to understand to the uninitiated. This rule is one of the components of success of any Joker. The company of friends and like-minded people to laugh is not difficult, but to make a stranger laugh harder.
Extreme caution to make fun of your interlocutors. The ability to make fun of a person so that he was not offended – it's aerobatics and the art of humor. In a relationship with a girl, in a conversation with the boss or with my parents it is better to refrain from this type of humor. To offend people easily, and to prove that it was a joke, it will be difficult. It is much safer to make fun of themselves over a fictional character or just the situation.
Try to come up with your own jokes. Come up with funny answers on daily questions like: "How are you? – Kiss me first!". Try to apply well-known jokes in unusual situations. Remember the most famous Proverbs and sayings and think of them, funny end.
Trying to seem fun and playful, keep the measure. A timely joke laugh a group. And constant banter can be perceived as bad taste. If we are talking about serious things, try to say something funny would be extremely inappropriate. During a conversation about cars anecdote on the theme of love of the adventures of Lieutenant Rzhevsky will not be perceived as successful and funny.
Do not despair if it is not successfully make a joke. Try to do it natural and relaxed. And remember: even famous comedians Zadornov and Petrosyan enjoy. There are people who think their humor is not funny, unoriginal and even a flat.