You will need
soda;
water;
pharmacy creams and gels from insect bites;
- tea tree oil;
- vinegar;
- tincture of calendula;
- dill or parsley.
Instruction
Oil bite special remedy for insect bites. These include "Fenistil gel", a homeopathic ointment "Iricar" cream "Gustan" or other drugs available in any pharmacy.
If you prefer folk remedies, then DAB the bite pure essential tea tree oil. Cotton swab take some oil and spot treat the wound.
Use soda. Dissolve a little soda water to make a thick paste. Put it on the bite and let dry. Then rinse with regular warm water. If the mosquito has bitten a small child, soda solution for the treatment of blisters should be very weak – 1 teaspoon per 200 ml of boiling warm water.
If nothing, then run vinegar. Conventional oil natural vinegar bite. It will relieve itching and disinfect the wound.
Use for the treatment of bites of the gruel prepared from raw potatoes. Grate the potatoes on a fine grater and apply to the bite. Hold until the itching subsides.
Soak a cotton wool in alcohol tincture of calendula. Apply it to the wound. This will relieve swelling, itching, and disinfect the bite.
Use fresh garden greens in order to eliminate the effects of the bite. Mash the pulp a bit of dill or parsley leaf and apply to wound. You'll feel better. The pulp of plantain is also perfectly cope with the pain and itching.
Useful advice
Of course, the bite is easier to prevent, than then heroically to endure or to treat its effects. Well, when talking about the apartment where you can put mosquito nets or to plug it in the plug-in vaporizer. In nature, for example, during a tourist outing or a picnic, all available.

And therefore defend with the help of special creams against insect bites, bring protection in the form of a special smoky coils for repelling mosquitoes. Will fit the old ways – oil of clove and geranium. A few drops on a handkerchief or clothing – and even a mosquito to you will not fly up and on the meter.
Advice 2 : How to relieve itch from a mosquito bite
A mosquito bite is fairly harmless skin damage, but only if the person is allergic to insects. The pain of a mosquito bite are almost invisible, but the consequences can deliver a lot of trouble - the affected area turns red, itches, swells like a blister, in case of Allergy, you may receive multiple red rash.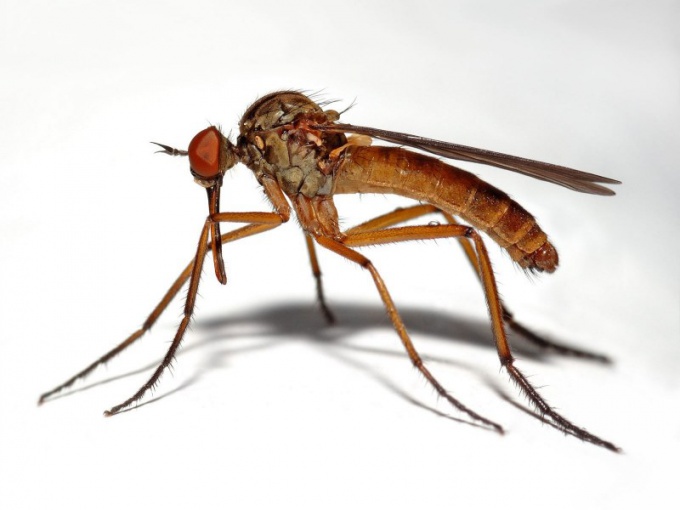 You will need
- ice;
- antihistamines;
- tincture of mint/calendula;
- the sage;
soda;
- Zelenka/alcohol;
- aloe/parsley/potatoes/tomatoes;
- the balm "Asterisk";
pharmacy cream after insect bites.
Instruction
To relieve itching from
mosquito bite
, do on the affected area of skin a cold compress. Enough for a few seconds to attach the ice cube, it will soothe the skin. Under the influence of low temperature swelling goes down. By the way, the ice can be substituted with any cold object: spoon, bottle of water, frozen products in the package.
Effectively fight itching are antihistamines, such as "Tavegil", "Suprastin", "Zyrtec", "claritin", etc. the Use of these drugs is justified in the case of multiple bites, and also as prophylaxis against allergic reactions.
You can wash the bite with ordinary water and soap or apply a cotton swab soaked with tincture of peppermint, sage, calendula tincture.
Wipe or itchy place with a solution of baking soda (teaspoon in a glass of water), solution of brilliant green, eau de Cologne, vodka, water solution of ammonia (ratio of 1:1).
If you have fresh parsley or a leaf of the aloe plant, squeeze a few drops of the juice and lubricate itchy place. Effective folk remedies considered applying a sliced onion, half tomato or grated raw potatoes.
From older people you can hear the advice to treat the affected area is the universal balm "Asterisk" (today, for example, a similar tool sold under the name of balm "Dr. mom"). However, even baby lotion will partially soothe itchy skin.
You can get by without it, if you take care in advance about the special means after mosquito bites. Purchase in a drugstore gel "Moskitol", balm-stick Gardex, "Core" or "Fukortsin" after insect bites. Apply a thin layer of any of these tools and itching to be held for 2-5 minutes.
Advice 3 : How to get rid of itching after insect bites improvised means
After bites of bloodsucking insects are often concerned about severe itching, which may not be held for 5-10 days. Especially suffer from the children, itchy tearing the place up blood. To cope with the problem folk remedies.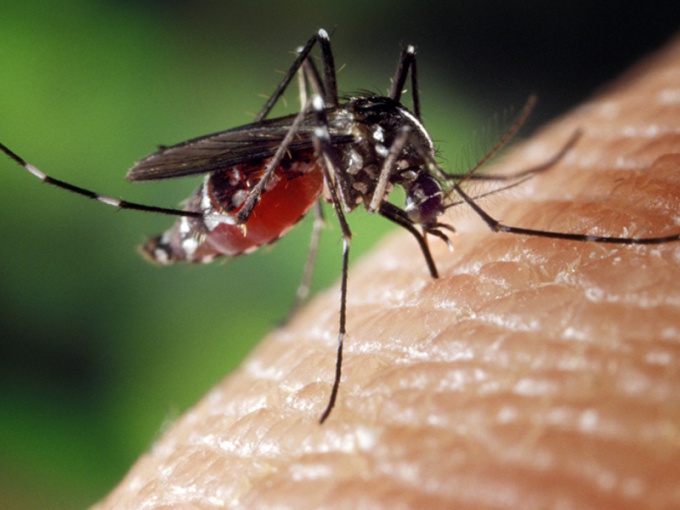 If after the bite of blood-sucking insect concerned about severe itching and swelling, contact a ice. Attach it to the skin for 5 minutes. Almost immediately you will feel relief.
From itching effective soda lotions. To do this in a glass of water add 1 tablespoon of baking soda, stir. Soak in the solution cotton wool and apply to the bite for a few minutes.
After bites to get rid of itching helps not only alkaline, but acid. Take a tablespoon of 9% vinegar and add it to 50 ml of cold water. Stir and soak in the solution cotton wool or a small cloth. Apply to the bite for 5-10 minutes.
You can lubricate bitten by blood-sucking insects of the place the tea tree oil, which you can buy at the pharmacy. Enough 2-3 treatments to get rid of itching and swelling.
Take an antihistamine if itching persists. You can also visit the doctor and consult on this issue. If mosquitoes or midges are strongly bitten a small child visit to the pediatrician should not be canceled, otherwise the kid can severely damage the skin nails. The specialist will prescribe special ointments and pills.
Advice 4 : What to do to a mosquito bite has stopped itching
Did you know that mosquitoes of different species in nature, there are about 3 thousand? But most often after a bite we care about, not what kind of a mosquito bite, and the consequences of the bite, itching. How to get rid of it?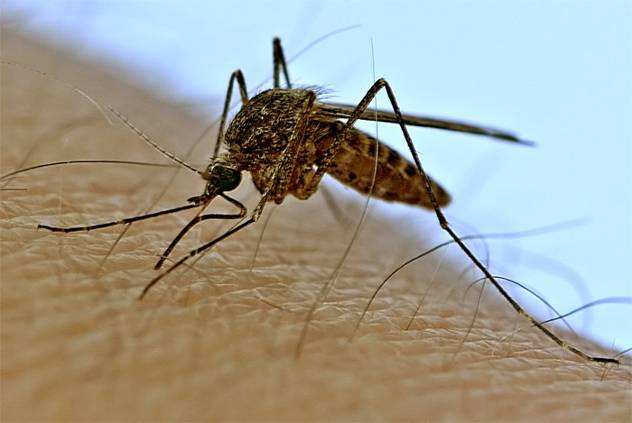 Instruction
Let's start with why the site of the bite itching. Komar, wanting you to bite that pierces the skin with its thin proboscis. After that he let into the wound, a special liquid that is able to prevent blood clotting. Anticoagulant, which is the substance that causes allergic reactions around the bite - there is swelling and itching.
Immediately after the bite, lubricate the wound with alcohol or alcohol. So you will reduce the number of mosquito allocations that appear on the skin.
The bite can also be treated with a solution diluted in water two tablespoons of baking soda. Clean water no need to rinse off, let dry.
Apply to redness a little vinegar, if you haven't combed this place wound up.
The bite everything else can be rinsed and diluted in warm water with salt.
There is the option of applying ice. This will help quickly, but not for long.
More lasting effect will be given a warm tea bag applied to the wound.
Next tip: take a tablet of aspirin, soak it with water and the resulting mixture spread redness.
Can also help the application of a small amount of toothpaste. But before that make sure that the wound is not open.