Instruction
Make every morning a short jog for short distances. Alternate fast walking with an intense Jogging, try to follow the breath. Two weeks later, you will make a good endurance by Jogging extended distance and change of pace.
Combine regular Jogging in the morning with the complex of power exercises that will help you improve the most important characteristics – the length and frequency of step. Stand up straight, one leg should be ahead of another on a step, arms at your sides. Push down as hard as you can put forward a foot and abruptly jump forward, the knee of the second leg at the same lift as high as possible. When landing don't stop, immediately perform the second jump, starting already with the opposite leg. Perform daily for 15-20 of these exercises.
Stand with your feet shoulder width apart, back straight. Sit down as low as possible and bounce up dramatically, while lift and drag arms. Try to jump as high as possible. When landing don't make any moves, try to stay in place. Once landed at the starting point, jump up again and pull up his hands. Do 15-20 of these exercises.
Out on the street, you should not immediately run, take five to ten minutes of light warm up, work out the joints. Perform the most simple exercises: squats, swings arms and legs, stretching the calves and rotational motion of a body. To frequent pulse, walk at an accelerated pace. Take deep breaths through the nose and full exhalation through the mouth.
Pay special attention to breathing while running, this will help you to run and not be weary. Breaths do nose, exhale through your mouth. Because of this, light is uniformly saturated with oxygen. Making the in-breaths and out-breaths through his mouth, chest muscles and lungs are not developed, and the body consumes considerably more oxygen. Breathe as deeply, the rhythm should be calm and measured.
Useful advice
Purchase in a specialty store good shoes and form. Orthopedic shoes with soft soles will protect your joints against impact loads.
Advice 2: How to run fast a sprint
A quick sprint is called the sprint. The distance is one hundred meters Sprinter requires maximum concentration, huge effort and will. But some strong-willed qualities for fast running is not always enough. Also needed is a running technique that cannot be supplied without laborious training work.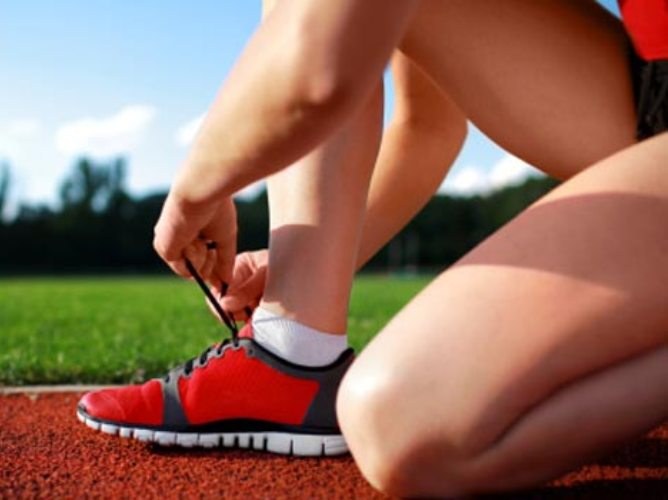 You will need
- Jogging track (athletics stadium);
- sports clothing and shoes.
Instruction
Learn correct technique sprint races. While running a hundred meters his knees need to be lifted high and move their arms as quickly as possible. To build when running with toe of the foot, and at the moment of landing should be placed on the ground heel first and then roll onto your toe. The case at the beginning of the movement should be tilted forward. Very much in the sprint race depends on the consistency of the work of the hands and feet.
Include in the training plan short races. To develop speed and speed endurance, you need several times a day to run the distance in 30, 50 and 100 meters. Regularly also a Shuttle run, which involves overcoming a ten-meter distance, followed by a sharp change of direction on the reverse.
Learn how to take the start. On the short term success is defined by the fractions of a second. It is very important to go from the starting position at the exact moment the referee's signal. It is only for a moment to linger, as you will far behind from the main group starting. An early start is also not welcome, since in this case the race shall be deemed invalid. Repeated start always unnerving athletes and reduces the results.
Perform regular exercises to develop leg muscles. These can be squats on two legs, jumping up the stairs, jumping from the squat. Once a week is recommended to visit the gym and pay attention to the exercises for strength muscles of the thigh and lower leg. However, to get involved in athletic gymnastics Sprinter should not be, because excessive increase in muscle mass constrains the movement when running.
Record in the diary of performed training work and its results. Without such control it will be difficult to trace how far you have progressed in mastering the art of running a hundred meters. This diary will allow you to adjust the load and give the opportunity to plan the training process for each calendar year.
Advice 3: How to get a man to chase you: the psychology
There is a psychology in how to get a man to chase you, cause the feeling of love and affection to your other half. For this reason the woman ought to learn a few useful in everyday life tricks.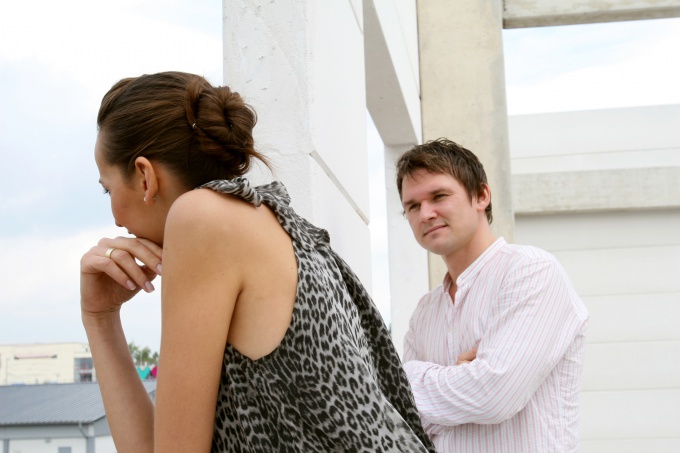 Instruction
Effective way to get a man to chase you is the constant improvement of the skills of flirting and use it in appropriate situations. A woman needs to be able to "teach" themselves. Some women believe that everything you need is already in front of them and just wait when on the way to meet the man of their dreams. As a result, they only disappointed themselves and their lives. Fix this bug and work on yourself: noticing an attractive man, definitely try to give him some kind of sign (wink, smile, humble look, etc., and, if you go under any pretext themselves), so he wanted to meet and get to know you closer.
Currently, men are often already it is not enough that the woman was beautiful and sociable. They often pay attention to her inner world, then, how is it different from hundreds of other contenders for the role of the second half. In the fashion of a determined and purposeful girl, active in sports and lead a healthy life, love outdoor activities and know how to independently earn a living, have their own Hobbies and interests. The ability to "spin" in life will definitely help to get a man to chase you once it "gets online".
Even in the most strong and independent girl must be a large proportion of romance and ability to give a man love and care. If the gentleman cares for you, don't be capricious and callous: show him that you are fascinated by such attention. Float touching, hugging, light kisses and compliments. Man is himself enchanted by your attitude and will want to continue the relationship.
According to the psychology to get a man to chase a woman maybe a little mystery. Try not to tell everything about yourself and your life at the first meetings and Express "the most delicious" for later. When a man begins to think he knows about you already all that is possible, surprise him, demonstrating one of his abilities or telling about one of their Hobbies, life beliefs, etc. This will make him admire you more and will not allow to fade his interest to your person.
Get a man to chase you, keeping all the most important features of a real woman. Try not to be too jealous, not skandalte for no reason and don't be too strict with a man. Learn to be understanding, affectionate, reasonably funny and, of course, loving and loyal, always ready to support your man and help him in any case.