Instruction
Drink weak tea with milk. Better green, it regulates heartbeat and blood pressure.
Measure the pressure. Most often,
increased
heartbeat found on a couple of high pressure. If you have these symptoms tortured before, then take a pill to reduce the pressure, it is possible that the pulse returns to normal.
The tablet can be taken only if your doctor has prescribed a certain drug and treatment regimen. Sudden loss of pressure could trigger a stroke (brain hemorrhage).
Of light drugs: valocordin, valocardin, sage, Valerian, motherwort. To take as described in the summary.
You can go to bed a lot to rest. If you are actively engaged in the Affairs, then the rhythm should fall, and you will feel much better.
If you often increases the heart rate, work out. Join a gym, the trainer will choose a gentle program that will help maintain the heart muscle.
Limit consumption of fatty, spicy, starchy and sweet. Elevated levels of cholesterol in the blood leads to heart rhythm disorder that is most often found in obese people.
Elevated heart rate
is an alarming signal of which indicate cardiovascular disorders. To self-medicate it is impossible to pick up complex treatment can only a doctor. Contact the hospital and undergo a complete examination by a cardiologist, and sometimes an endocrinologist. After receiving the results, you will be prescribed the drug and the scheme of its reception, which will promptly cause the heart rate to normal.
Advice 2 : How to reduce heartbeat
Causes of rapid
heartbeats
are a physiological or pathological tachycardia. Physiological tachycardia is manifested, even in healthy people during physical exertion or emotional stress. Treatment it requires, as it passes by itself after a soothing and relaxing. Pathological tachycardia is caused by hypertension, heart diseases, diseases of the thyroid gland. Accompanied by dizziness, shortness of breath, discomfort in the chest.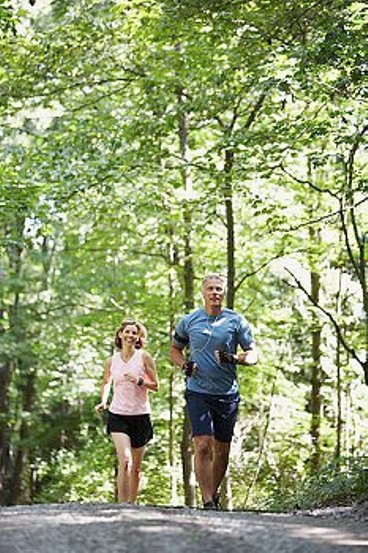 You will need
Folk medicine recommends the appointment of the following herbs:
- hawthorn fruit;
- rose hips;
- motherwort;
green tea;
- green oats;
- the flowers of cornflower blue.
Instruction
To reduce the number of beats the heart muscle is useful to drink the following tea. Take ½ tablespoon of rose hips and hawthorn, motherwort plant, grind, mix and add ½ teaspoon of green tea. All this brew liter of boiling water, steep 15-20 minutes and drink as tea, without restrictions.
With palpitations is useful to drink juice of green mass of oats. Take green oats, scroll through a meat grinder and squeeze juice. Drink 0.5 cups three times a day before meals for 2-3 weeks.
Great reduce heart rate, infusion of flowers blue cornflower. Take a teaspoon of flowers and pour them a glass of boiling water. Let stand one hour. Strain and drink 100 grams three times a day half an hour before meals.
Note
You should know that heart palpitations is a consequence of the underlying disease that is required to treat. Pathological tachycardia is supraventricular and ventricular. The reason for the tachycardia is hypertension, acute and chronic forms of coronary heart disease and overdose of cardiac glycosides. If an attack of palpitations starts without any apparent reason, does not pass within 10 minutes and is accompanied by pain in the heart, dizziness and shortness of breath should immediately call a doctor. It is vital to remove the ECG during the attack, the only way to objectively assess the reason for the tachycardia.
Useful advice
The best prevention palpitations are regular exercise. It is useful to go swimming, walk at least 6 km daily. It is not recommended to drink coffee, strong tea, Cola, chocolate. Very useful for products containing magnesium (beans, nuts, bran, buckwheat) and potassium, which is found in large amounts in fruits and vegetables.
Advice 3 : How to calm a pulse
Rapid heartbeat is called paroxysmal tachycardia. Distinguish between supraventricular and ventricular shape. The disease is manifested rapid heartbeat over 100 beats per minute, which can last from several seconds to several days. Prolonged seizures are accompanied by weakness, unpleasant sensations in the heart area, fainting.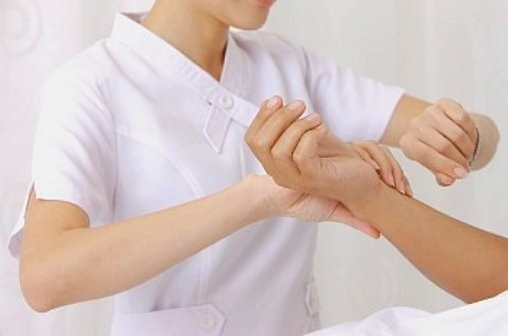 You will need
- alcohol tincture of propolis;
- the alcoholic tincture of hawthorn.
Instruction
If signs of tachycardia, you need to contact cardiology. After the necessary examinations (electrocardiography combined with metered loads, electrophysiological study) will identify the causes of tachycardia and prescribe adequate treatment. If the diagnosis is ventricular tachycardia, it requires hospitalization and holding electrom
pulseNeu
therapy.
The attacks of supraventricular tachycardia often stop the use of reflex methods: abdominal compression, breath holding, pressing movement on the eyeballs, etc. With the ineffectiveness of the treatment is pharmacological – "Propranolol", "Verapamil", "Ritmilen", etc.
In addition to medical aid the body, you need to reconsider your mode of work and rest. Should give up bad habits such as Smoking and drinking alcohol, strong tea and coffee, Cola, chocolate. Learning to increase resistance to stress, to protect themselves from strong emotional experiences, avoiding excessive physical exertion.
In coordination with the attending physician to perform special exercises which promote the training of the patient, and most importantly - his heart.
Folk medicine offers a number of medicinal herbs for the treatment of tachycardia. This is Adonis, Valerian root, flowers and fruits of hawthorn, peony, mint. In addition, the recommended bee products – honey, propolis, Royal jelly, flower pollen.
For the relief of palpitations, prepare the following composition. Take the pharmacy tincture of propolis and hawthorn. Pour both bottle in one bowl. Take 25 drops three times a day for half an hour before meals, until the mixture is finished. If necessary, the treatment can be repeated after a short period of time (1.5-2 months).
Note
Tachycardia is dangerous with its complications, such as disruption of the normal functioning of the heart muscle, stroke, sudden cardiac arrest and death.
Useful advice
To strengthen the walls of blood vessels, in consultation with the attending physician, it is necessary to accept preparations of magnesium and calcium.