You will need
- a pointed wooden stick;
- luxury or tool for removing the varnish with acetone;
foil;
- nonwoven wipes or cotton pads;
- oil for strengthening the cuticle.
Instruction
Cut from a dense foil 10 squares of 7x7 cm, and cotton pads cut into quarters — they, too, should be one for each finger. If you use special napkins, they only need to be doubled.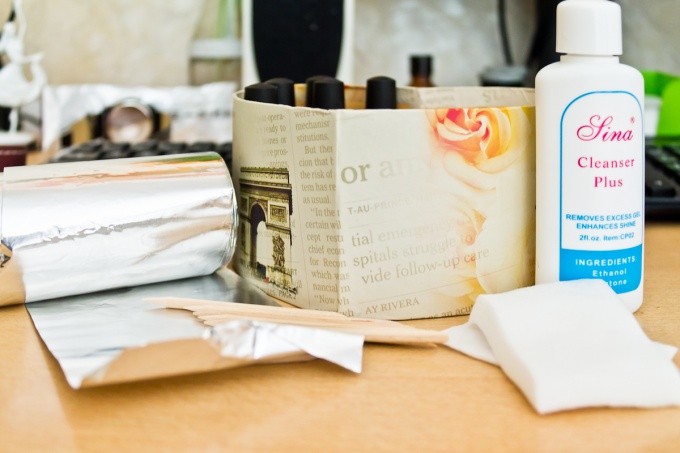 Wet a cotton a quarter or tissue remedy nail Polish remover, wrap the little finger, put foil on top and tightly squeeze it from all sides to make a cap that will not allow the vehicle to evaporate quickly. Behind the little finger the same way treat finger ring and so on. If treated nails by yourself, the last wrap your thumbs. If this is someone other, the order does not matter.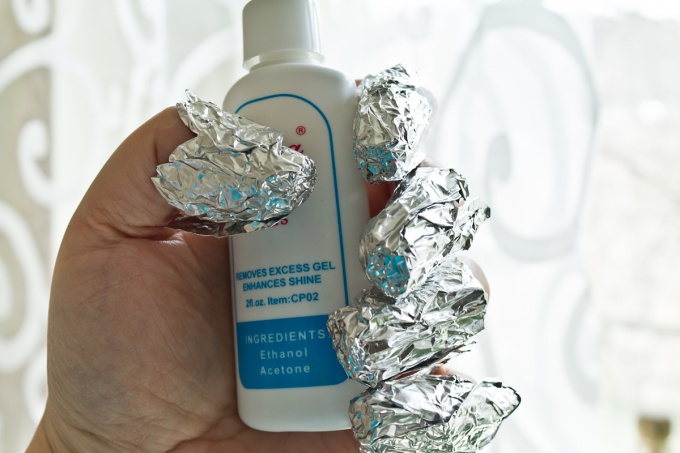 After 15 minutes, remove the cap with the little finger and very gently, without a strong pressing remove the softened coating beveled end of a wooden stick. Similarly dealing with the other fingers. Do not remove the foil and wipes at the same time that the shellac did not have time to harden again.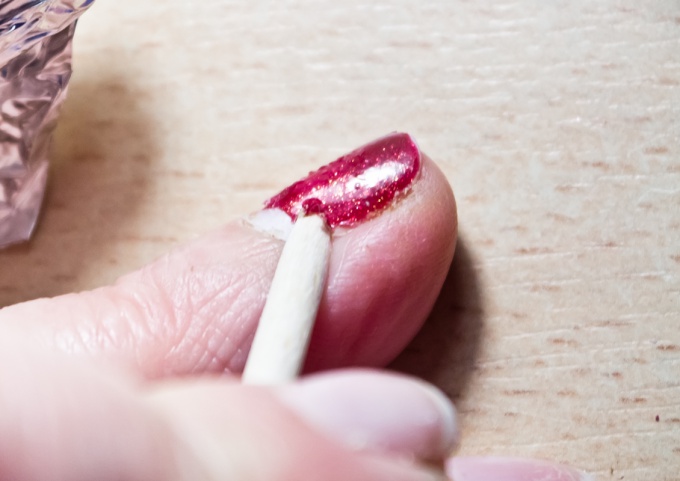 Rinse hands in warm water, dry and apply to the area of the cuticle tool to soften and fortification. Gently massage movements RUB the oil into the base of the nails.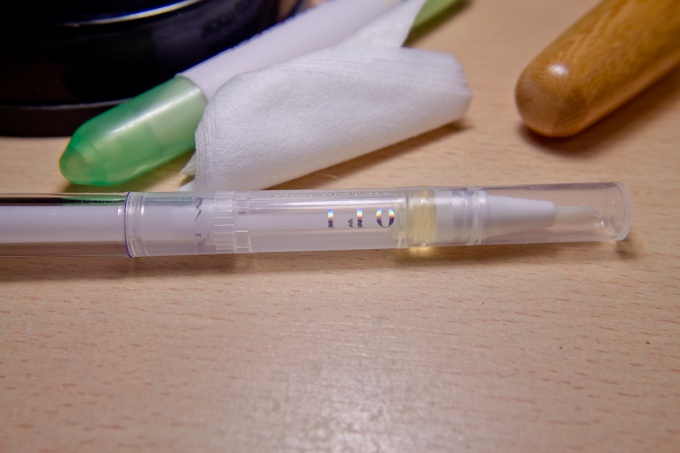 Note
Let the nails rest for a day or two between wearing durable coatings to the nail plates are not much damaged. If you overdo it and the surface of the nail began to exfoliate, abrade nail file with a fine grit and apply a medicated lacquer, which not only hide flaws, but also allow the surface to recover quickly.
Useful advice
If it is assumed from the application of a new decorative coating, nails will need to degrease again after oil cleanser.