Currently Andrey Malakhov – a celebrity, sought-after entertainer, host of many TV shows, and a favorite of the entire female half of the audience. But it was not always so, because a couple of decades ago, the name and surname of very few people was known.


How to begin career of Andrei Malakhov as a host?


Andrey Malakhov at the time, brilliantly graduated from the journalism faculty of Moscow state University, after which for some time he interned at the University of Michigan in the United States. Upon returning to Moscow he worked on radio "Maximum" as program host of "Style" - that's when the young man appeared first admirers and imitators. Despite the fact that a huge audience of radio "the Maximum" have not had the opportunity to see Malakhov, even then, his professionalism was appreciated. Andrew was invited to work on the TV.

Not long after that Malakhov was engaged in the translation of CNN news, and then he was entrusted with the work of a correspondent on channel one, and later a leading TV program "Good morning". Andrey Malakhov those years was completely not like himself today – modest, tactful and sugary-friendly man much liked by the Housewives and pensioners who made up the audience of this TV.



What projects is Andrei Malakhov today?

The real star Malakhov was in 2001, when on weekdays in Prime time on the first channel started to come out of the talk show "Big Laundry". A huge number of people wanted to take part in any of the editions of this TV, its viewer ratings were through the roof. Since 2004, Andrey Malakhov, whom the audience by that time recognized as the most stylish presenter on national television, led the ceremony music prize "Golden gramophone". Simultaneously, he led on the First channel of the talk show "Five evenings" and "Let them talk" - the last and to this day remains very popular.

Interesting impromptu was for Andrew's decision to act as co-host of the TV show "Malakhov + Malakhov" in which he, along with Gennady Petrovich Malakhov told the TV audience about how traditional medicine can help a person to heal itself from any ailments. In 2009, in conjunction with supermodel Natalia Vodianova, he performed the role of lead held in Moscow semi-final of "Eurovision". Since 2012, Andrew has a weekly talk show "Five evenings" on the main TV channel of the country.

Until recently, Malakhov was considered to be the most eligible bachelor in Russia, but in 2011, he married his sweetheart Natalia Shkuleva.
Advice 2: Biography Of Andrey Malakhov
Andrey Malakhov is a Russian journalist, entertainer and presenter of programmes on television, chief editor of the magazine StarHit. Malakhov says that in the childhood he liked to be in the limelight and to be the leading.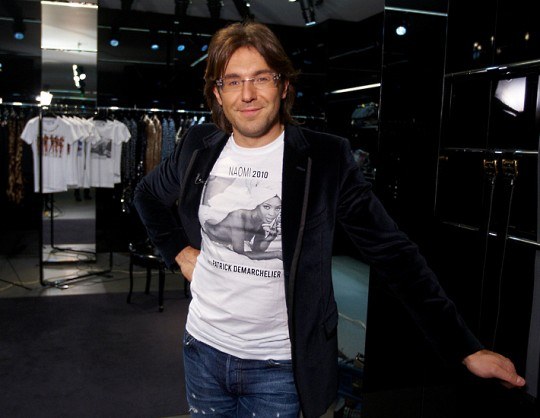 The path to success


Andrey Malakhov was born January 11, 1972 in Apatity, Murmansk region. I graduated from high school with a silver medal, went to Moscow and entered the faculty of journalism at MSU. Malakhov also received his musical education in violin, however, in recognition of the journalist, training at the music school he did not like.

During training in the Moscow state University Andrey went to training in the USA. He had a year to study at the journalism faculty of the University of Michigan. Students from Russia at that time relied stipend - $200 per month. Of course, the money in the US housing will not be removed, and soak hard. Malakhov had to look for a job.

Andrew was sent to local TV Detroit, which was a division of the famous Paramount Pictures. This work allowed him to move into my own apartment and feel confident. Now Malakhov was not a poor student, and quite successful foreigner.

Upon returning to Moscow Malakhov found a part time job in Ostankino. He translated CNN news on Russian language. Andrew still remembers that to combine work and study at MSU, he was extremely hard.

Andrey Malakhov graduated from Moscow state University in 1995 with honors and began working as an editor of the international information program "Morning", author and host of the column "Style".

After that, he was a correspondent of management of information programs of the First channel. Since 1996 Malakhov becomes the leading program "Good morning".

In 1998 Andrey Malakhov decides to get a second degree. He entered the law Department of Russian state humanitarian University.

2001 was a breakthrough in his professional career Andrey Malakhov. In the First channel to start to enter the program "Big wash", which instantly made him a true TV star.

Some time later, coming out with several programs Malakhov "Five evenings", "Golden gramophone" and "Let them talk". Show program "Let them talk" is broadcast at the present time.

In addition to a successful television career, she has written two books: "My favorite blonde" and "My second half".


Personal life Andrei Malakhov


Andrey Malakhov prefers not to give interviews about his personal life. It is known that for several years the civil wife Malakhov was Marina Kuzmin, who was his senior by eight years. Their relationship was very uneven. Passion and insane jealousy soon destroyed this couple.

Malakhov was attributed to many novels. He has long remained a bachelor, but in June 2011, all married blonde Natalia Shkuleva. The wedding ceremony was held in the Palace of Versailles in Paris.