You will need
- parchment paper;
- prepared for baking the product;
- baking sheet.
Instruction
Vellum is a special paper impregnated with sulfuric acid or with a thin coating of silicone. The one with the impregnation of the acid, durable, elastic, waterproof, well resistant to high temperatures. This material is impregnated with oil before you put it on products for baking. The parchment is impregnated with silicone is not necessary – it will not absorb products secreted by fat, so they do not stick to the surface. The silicone coated material can withstand temperatures of 280-300oC.
For baking in the oven is better to use the parchment with a thin coating of silicone, which greatly increase the heat resistance of the material. It will not burn and smoke will not stick to baked products. On the package of parchment indicated temperature, which is the maximum for this type of paper, so before using refer to the index.
Lay parchment on a baking sheet. Oil to lubricate it is not necessary – the special treatment will not allow the product to stick to the paper. New products should be put on the parchment. You can give the dough the desired shape right on the baking sheet. Thanks to the parchment baked products retain a form not crumble and not stick to the surface.
Place baking sheet in the oven. If you cook the meringue, the temperature necessary to make small – this product is baked not so much how much dried. Easy to use parchment when baking items with filling inside, it can leak out and stick to the pan, which then products are difficult to remove. Using parchment paper to make it easier.
If you are going to bake bread, it is necessary to supply the parchment to rasstavaniya, and then transfer to the baking sheet directly on the paper. Silicone coating can withstand a sufficiently high temperature necessary for the baking of bread.
When the cakes are ready, remove the pan from the oven. Remove the cakes from the parchment – it will be much easier and more convenient than using any other material. Custard cakes, crumbly dough perfect hold shape when baking for such material – you just have to carefully remove the finished product. Cooled cookies can be decorated with icing, making a pastry bag out of a piece of parchment.
Note
Parchment can be used not only for baking – it is perfect for roasting, for roasting vegetables, meat or fish, it is helpful to roll the dough.
Useful advice
With the help of the parchment is convenient to form the rolls, bake a delicate sponge cakes. Using the baking parchment, you can save yourself from having to wash the baking sheets and then shaped.
Advice 2 : How to make parchment
Somehow, many people tend to pull to the past and to objects belonging to other eras. Such people are becoming collectors of Antiques or just stored somewhere in the cupboard a couple of old books or a box with grandmother's jewelry. In varying degrees, old interested in all of us, and sometimes if you don't want to buy something vintage, then at least to create something similar. For example, it's pretty easy to create
with their hands
stylization of ancient
parchment
.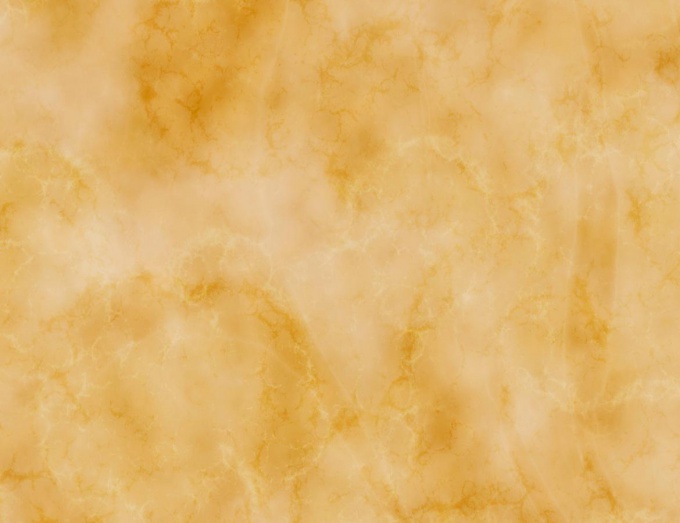 You will need
Paper, strong tea brew or strong coffee, frame for drying paper, milk, iron.
Instruction
The manufacturing of parchment at home is quite problematic, as to get the necessary material and to master this technique will be very difficult, so make imitation parchment. To do this, select the appropriate paper. It should be not too thin and not too dense. Of course, you can take and regular paper for the printer, but the feasibility of this parchmentand it will leave much to be desired. Cheap thin gray paper is also better not to use – it will gather in creases and will be similar more likely to damp the paper than on parchment. Ideally, the paper should be thick enough and a little grainy.
Prepare a solution in which you will stain the paper, giving it a special, yellowish parchment. As a rule, for these purposes, use strong tea leaves or strong coffee. Paint paper is best in the tray, like those used by photographers to display the photos. This tray pour a very strong coffee or tea leaves.
Carefully lower the paper into the liquid and leave it for a while. The longer the leaves sit in the liquid, the better they will stain, but to get too carried away, too is not necessary – only a couple of hours.
Now dry the leaves. If you just lay them out to dry, then they will definitely be wrinkles and bumps. If you are not scared and you need to give the paper a distressed look, then you can leave. If you need a smooth parchment, then gently pull the sheets of paper on a wooden frame that will hold the shape of the paper and not let it be covered with waves.
Thoroughly dry the leaves. If necessary, iron them iron. By the way, if you spray the leaves with milk, dry and then iron on the paper will remain yellow spots that emphasize its similarity with the old.
Advice 3 : How to use baking paper
Paper for baking, or baking paper, not only used in the manufacture of confectionery. Depending on its type, it is possible to roll out the dough, to draw templates for baking or chocolate patterns. In addition, it is baked and store various products.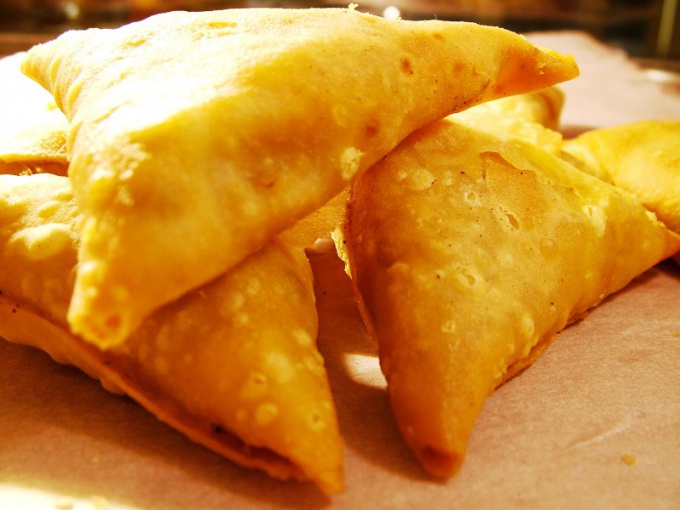 Instruction
Many Housewives of the old school do not like to use paper for baking. Most likely the fact that they confuse it with the drawing on tracing paper which was made to bake in the Soviet times. Really tracing paper, as the cheapest form of baking paper, suitable only for very limited use. She quickly gets soggy if baking oily or wet and can stick if the product is low in fat and it is dry. If you do not have at hand another sheet of paper, then tracing paper can be used to less washing dishes lined baking trays for baking yeast and dough or the pan in which you will "collect" cold confections with low moisture content, such as cheesecake on a base of biscuits.
The most common of the baking paper is parchment. This paper is impregnated with a solution of sulfuric acid to increase strength. He does not miss the moisture, absorbs grease, resistant to high temperatures. It is good to use for baking various products, but it is better to keep in the kitchen for other purposes. From a paper work convenient cornetti cream, glaze, melted chocolate. It is possible to draw patterns and pencil will slide like on paper with a silicone coating, and thus such paper is best suited for the templates gingerbread houses or sweet decorations. Putting the parchment on the pattern, you can easily circle it and then as these lines are easy to draw with icing or melted chocolate. Cut the paper any figure and put on a cake or biscuit, you will receive a stencil – there will be only sprinkled with powdered sugar, some chocolate or colored coconut, nuts and the like.
Parchment with a thin silicone coating ideal for bakingand roasting. He does not miss the fat or moisture, withstands high and low temperatures, its leaves can be sandwiched puff pastry before freezing, or other products you want to freeze layers. Also, this paper can be shifted cookies, dried fruit, cheese and sausage, are designed for storage.
Silicone paper sold in sheets that has a thicker coating and therefore represents a variant reusable silicone parchment.
Advice 4 : What is the parchment in cooking and than it can be replaced
For modern Housewives, a host of handy devices, which considerably facilitate their work. These include, for example, parchment paper - this simple device helps in the manufacture of baking and beyond.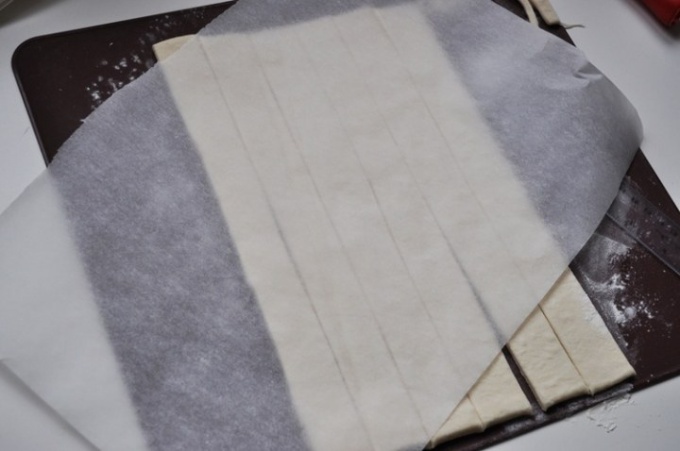 Parchment is a special kind of paper which is moisture and grease. Its use prevents food from burning to the bottom of the pan or form for baking. Using parchment paper sometimes prepare cold items – it maintains the integrity preparing meals. Externally resembles parchment wrapping paper brown, grey or white.

In the modern manufacture of parchment paper to the baking sheet and even silicone. Turns out the product is very high quality, which tolerates a fairly high temperature, does not crackle under their influence; does not change shape when boiled; does not lose strength when exposed to moisture. Among the population parchment paper for baking in high demand.


Why the need for parchment paper


The parchment is widely used in cooking – it is used in bakery technology, and for the preparation of home-made confectionery. Parchment paper make baking sheets and shape, spread them on the pastry, then placed in the oven. Heat-resistant paper with a special coating can be purchased in hardware stores.

Using parchment paper is convenient to roll out the dough. On a baking sheet then transferred directly into the paper – like layer test remains intact. It is also used as interlayer floor for baking. But this paper should not be used for cooking which emit a lot of liquid – the material simply melted. It is appropriate to take the foil.


How can I replace parchment paper


Parchment paper can be easiest to apply production processes which involve a variety of additives like sulfuric acid. Also in the sale is a heat-resistant parchment paper coated with silicone. But even the best hostess can come a time when the hand was not a simple parchment or with a silicone coating. You have to use something else.

The cheapest option to replace parchment paper – tracing the drawing. But because of the intricacies of tracing is not a good option. It will not be used for a long time – it can soak in and spread across the form, and then stick to the product. But it is suitable for making products from sand or dough, cheesecakes, especially if you lubricate it with oil.

The ordinary notebook the leaves can also be used as baking paper – they should be well greased with oil. Also successfully replaced the parchment with a special foil for baking.