Ingredients:
400 g of natural yoghurt without additives;
200 g of ripe strawberries.
Preparation:
Before proceeding directly to the preparation of ice-cream, you should start preparing the berries. Much more delicious this dessert is obtained from the ripe strawberries and better if it is homemade, such as the berry are much more aromatic and delicious.
The berries need to sort through them and remove all the rotten and immature, and also be sure to remove the stalk. After that, the strawberries thoroughly rinsed and poured into a colander to glass excess fluid. However, you may sprinkle the berries on a paper towel which will absorb excess moisture. After this, the strawberries should be cut into pieces and make it into a puree. This will help you a blender.
Then in the berry mixture must pour the yogurt, be sure it is cool. For cooking may also be appropriate, and yogurt with different flavors, but it is better to take without additives. In that case, if you like sweet ice cream, put in blender with sugar. But do not overdo it, it will be enough a couple of spoonfuls.
Then you will need to carefully whisk berry-yogurty mass. Your kitchen appliance need to put in the highest capacity. The process of beating must be continued for several minutes.
Then, the resulting mass is spread into a deep Cup on top of cover, also for this purpose just perfect food wrap. Then put ice cream in the freezer.
When will the 30 minutes, the Cup is pulled out and with a spoon carefully stir the contents. This procedure should be performed every half hour at least three times) until the ice cream becomes too stiff.
The finished dessert when serving you can decorate as you like. For example, whole or cut into pieces of fragrant berries of strawberry, you can also put a mint leaf.
Advice 2: How to make ice cream from yogurt
Summer - time delight us with Sunny and warm days. There is nothing better than a hot day to eat delicious ice cream, home-made yogurt. Cold yogurt dessert can cook every owner, which will set this goal.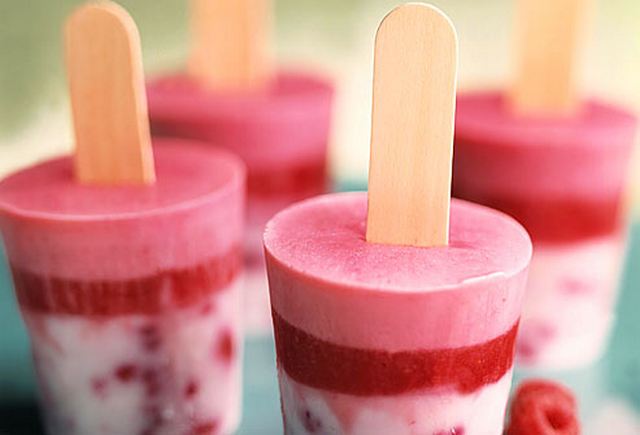 How to cook a delicious diet ice cream yoghurt
You will need:
- 500 ml of yogurt;
- teaspoon of lemon juice;
- 200 grams raspberry;
- 100 grams of sugar.
Sort the berries, place them in a blender, add the lemon juice and sugar, all beat well. Place raspberry puree in a Cup of yoghurt and mix. Cooked weight put in the freezer and turn the unit on. The ice cream is ready place it in a special container for freezing, close the lid and store in the freezer for 1.5-2 hours.
The recipe for a delicious ice cream from yogurt
You will need:
- 300 ml of yogurt;
two of lemon;
- 200 grams of powdered sugar;
- 400 ml cream 30% fat.
First, wash the lemons, remove the rind and grate the zest of the lemons squeeze the juice. Mix lemon juice with zest and sugar. Whip the cream to a froth, mix them with yogurt and lemon juice, then put in the freezer for two to three hours. Important point: need to get ice cream every 30 minutes from fridge and beat with a mixer. Ready ice cream place kremanki and serve, watering it from the top, for example, syrup.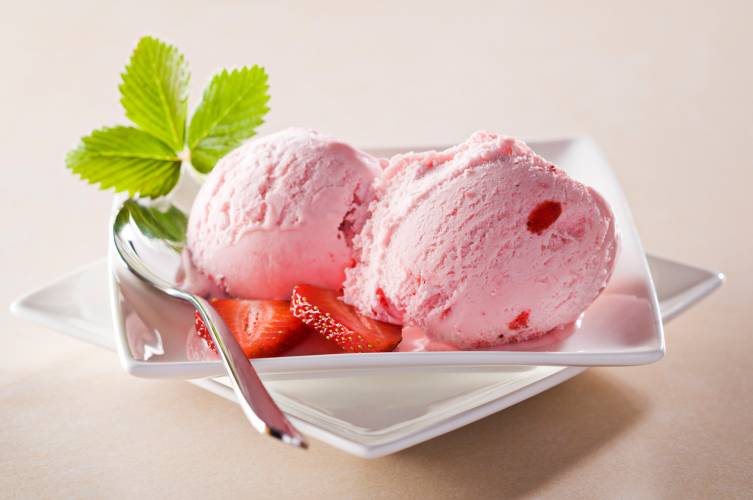 How to make ice cream from fruit and yogurt
You will need:
- 500 ml of any fruit yogurt (preferably fat content of not less than 7%);
- tablespoon of lemon juice;
- five tablespoons of sugar (can be less);
- 300 grams of your favorite fruits and berries.
First, rinse the berries and fruits, chop them with a blender into a puree. Add a tablespoon of lemon juice (if for dessert, take a sweet berries and fruits, such as bananas, peaches, lemon juice can add a little more), yogurt, powdered sugar, and then all whisk thoroughly. Cooked weight put in the freezer, turn on the device, when the ice cream will acquire the consistency of a thick swept away, put it in a container and place in the freezer for an hour.