Selection of tariffs by category


Logging on to the official website beeline.ru go to the "Rates" tab and click "Choose tariff categories". Then choose the mobile device that you wish to connect your tablet, mobile phone or usb modem. Check the answers to the questions about where you are going to call and which system of payment you prefer. The website will immediately tell you about the recommended rates.

Select a string of answers that you will use mobile phone for calls to Beeline, you will see, the site recommends you to pay attention to the collection of tariffs "Zero doubt". These rates provide favorable conditions for unlimited communication with the Beeline subscribers in the home region and throughout Russia. Upon connection of the option "My Beeline" you can make calls on numbers Beeline in Russia for free.

If you mark in the row of answers on the site that are going to make calls to other cities and countries, the service provides information about the tariff "Welcome" with the lowest prices on long distance and international calls. By ticking the box "Special" you can learn more about tariffs of Beeline "Mobile pensioner" and "First children". "The mobile pensioner" is optimal for those subscribers of Beeline, who often performs calls to 5 selected numbers in your home area. Children's tariff allows you to call and send SMS even with zero balance.


Tariff guide Beeline


There is another way to learn about what the tariff Beeline for you. With the tariff guide on the website beeline.ru you can choose the most comfortable and best rate for yourself or your loved ones. Click on the tab "by using the tariff guide". First select the mobile device you intend to use — mobile phone, tablet or usb modem, and then answer a few simple questions. Those who choose a tariff plan for your mobile phone, you must specify where they call most often to the numbers of Beeline or different mobile operators in other cities, to the CIS countries or in other countries.

Think of how many minutes a day do you talk on the phone, send a lot of messages, just enter your details in the appropriate fields of service. Check whether you are using the mobile Internet. Does it need you to view mail and news or you would prefer to download music and videos. When all the fields of the tariff calculator are filled out, just click "choose tariff", the service will immediately give their recommendations.
Advice 2: How to choose the tariff plan
The choice of
rate
tion
plan
mobile operator depends on your priorities and what you most enjoy – calls within network, calls outside the region or country, SMS/MMS or Internet. Balance will help you choose the best rate.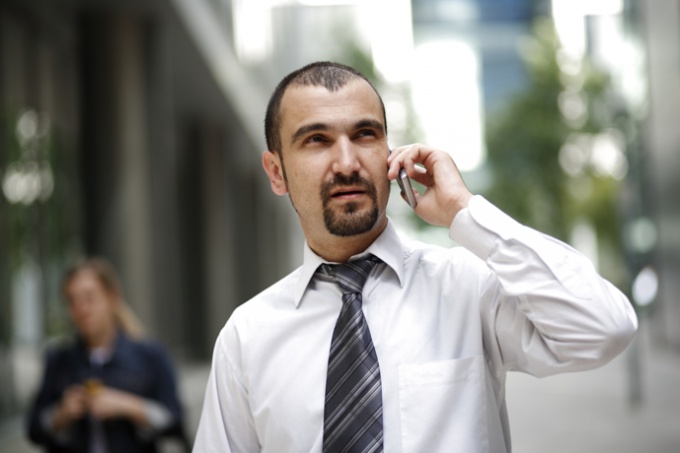 Instruction
Visit the websites of the four largest mobile operators of Russia: Beeline (www.beeline.ru);
- Megaphone (www.megafon.ru);
- Mobile TeleSystems (www.mts.ru);
- Tele2 (www.tele2.ru).Before there is how to choose "Prices", select your region and oblast (city), because in different regions the cost of similar services from different.
Now you have to decide who you call and how often. If you call for a single operator within the network, you'll appreciate the on-net tariffs or tariff with unlimited communication within the network, if you speak long. The need for calls to all destinations provides for a tariff with a single price per minute for subscribers of all operators.Please note that if other operator uses only one or two familiar person, it will be easier to connect the service "Favorite number", which gives a discount on calls to a particular number.
If you often leave the scope in which you reside or the country, look at how much minute call while roaming, and if this rate roaming services – discounts for calls home. Also if you call to landline phones, please note the cost of one minute call from a landline number.
If you say less than a minute (short phone calls), tariffs with per-second billing call. If you can talk with one person for 30-40 minutes or more, you'll fare with the way the first minute and cheap later.
For active users of the Internet, you need to decide for what purpose and for what you use mobile traffic. For viewing and updating email or social networks 2-3 times a week plan is the best choice with a small value of the MBS traffic. If you are going to use a smartphone as a PC: to download large files, watch YouTube videos, play online games, you need a flat rate or tariff with a large volume of traffic, for example, a 4 GB/month.
There is also an additional option as the traffic limit. For example, for the N-th number of rubles you will be given 100, 300, 500, 1000 or any other number of megabytes for a period of 30 days.
Lovers of messages you know that there are tariffs, which after 5, 10 or 20 SMS per day, subsequent SMS messages (or MMS) is free or the caller is given bonus points for additional minutes or messages.
Also note the tariffs with a monthly fee – maybe better and cheaper to buy a SIM card "All at once" and not think about spending the time talking and traffic, but only once a month to top up your account.