You will need
Iron, washing powder and softening agent for cotton, towel, bed sheets, thin white cloth or gauze
Instruction
Stretch jeans. If they are dirty, wash them in cool water (40 degrees) with a small amount of washing powder. Denim fade, so use the washing powder for colored Laundry. Rinse the pants in cool water and wring out. Lay them out full length on a horizontal surface in a towel. Hands straighten out the crumpled places on the fabric. To dry your pants can be hung by the belt. Do not tumble dry! Smooth, wet jeans hot iron through cheesecloth. Steamed in this way the fabric will be more pliable and will stretch in length and width according to your desire. To make it even better stretched, dry the jeans after each wash iron. Eventually the cotton will become softer, and you'll need less time to pull your favourite pair of pants.
To stretch knit blouse made of cotton, after washing, first rinse it in smyagchayusche. Then roll up in a clean towel and blot the moisture. Twist jerseys made of cotton during the spinning impossible. Dried so the camisole can be stretched to the desired size and leave to dry on the table, occasionally changing the towel.
Bathrobe Terry cotton fabric can be stretched in a different way. First of all, wash it in cool water with mild detergent. Rinse with softening medium and the press, wrapped in a sheet. Wet Bathrobe can be subjected to stretching by means of an iron at a temperature of 150 degrees. Apply the iron to the wrong side and gently pull back the fabric. When the drying Bathrobe will surely be on the bigger size.
Note
Do not dry knits on hangers. Do not soak the jeans before washing for a long time. Do not dry jeans on myself. It is unpleasant and unhealthy.
Useful advice
If, after washing dry jeans become narrow, try them lying down. After some time, stand and walk. Try to do active movements of the legs: bend your knees, sit down, do squats.
Advice 2 : How to stretch thing
It can happen to anyone – forgot to change the mode in the washing machine, didn't check the download and here – a favorite wool sweater hopeless sat! And yesterday, former fine cotton t-shirt and new jeans! You know exactly what you don't got fat, so why they do not sit on you as before? Do not despair, you can still easily fix it!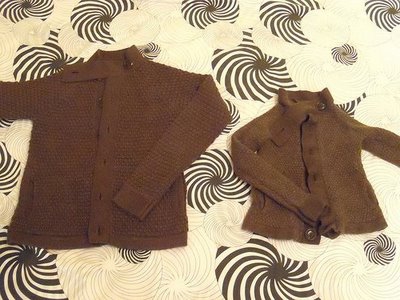 You will need
- cork Board
button
- baby shampoo
- towel
- gauze
- iron
- vinegar
- sponge
- automatic dryer or washer-dryer
Instruction
In order to stretch the wool or wool blend thing, had to soak it for 15 minutes in warm water with a small amount of baby shampoo. Then reach in and gently press in the following way: put on a large towel and twist it together with the thing to roll so that the towel absorbed the excess moisture. To deploy a towel and put the thing on a big cork Board. To give it the required shape and size, and gently stretching out the fibers with your fingers. To pin to the Board with the buttons and leave to dry. Regularly check and adjust the thing until until it is dry and will not accept the form we need.
If you do not have the time or patience for such a long procedure dry thing, paving the iron through cheesecloth, giving it during Ironing necessary form, pulling the material with your fingers.
To stretch the cotton items, such as t-shirts or jeans, use vinegar. Pour a little 3% vinegar in a bowl, soak in it a sponge and treat the shrunken thing, paying special attention to the collar and cuffs. Remove the treated clothes in the washing machine with a tumble dryer or in an automatic dryer and process in the "dry" about half an hour. Rinse with conditioner to get rid of the smell of vinegar. Dry until the end in the dryer.
Useful advice
To avoid stretching wool, wool blend and cotton things, keep them folded and not hanging on a hanger.
Advice 3 : How to stretch a t-shirt
In life you often have to face the fact that favorite shirt after washing is a couple of sizes smaller.
What to do
in this case? Do your favorite things are destined to go in the trash. Take your time. There is one effective way which helps to stretch the t-shirt and return to her previous size.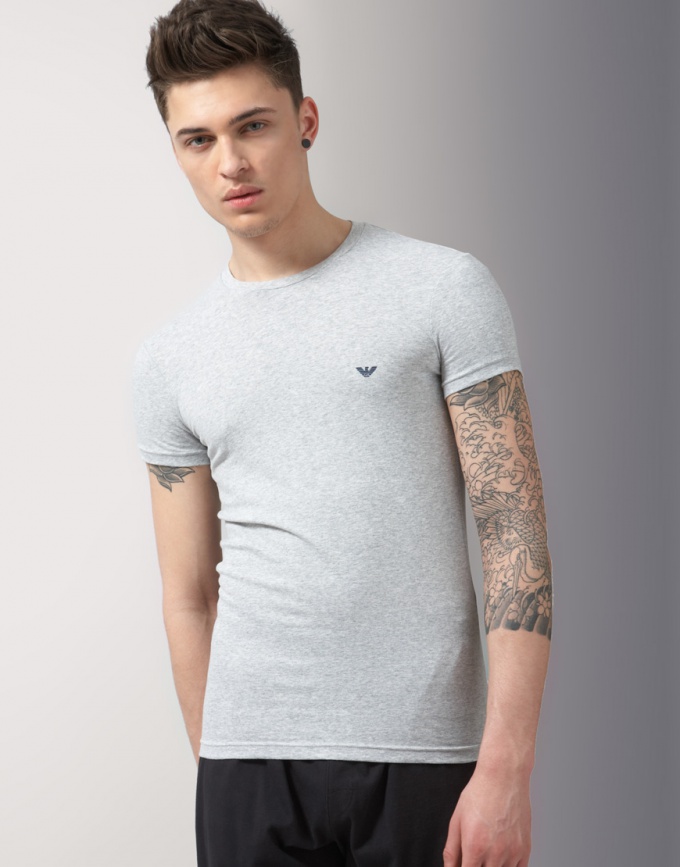 You will need
- a basin for washing;
- a piece of gauze or thin cotton fabric;
- iron
- clothespins for drying clothes.
Instruction
Pour into a basin for washing some warm water at a temperature not exceeding 40°C. Soak the shrunken t-shirt in the water for 10-15 minutes.
After this time manually, press the t-shirt and gently shake it. In that case, if your t-shirts with slogans, don't press her too much. It can damage the label and cause it will lose its original appearance, wear out and disappear over time.
With the help of iron and a piece of cloth (thin cotton cloth) amperite t-shirt is alternately on two sides, with slightly stretch it, but do not dry completely. Be careful with the sign if it is on a t-shirt. It is best not outwrite it at all, because the high temperature of the iron can ruin its appearance.
Hang slightly damp and otvarennuyu t-shirt neckline down drying on the rope with clothespins. Again pull it from all sides and allow to dry thoroughly.
Carefully approach the choice of material. This is necessary in order in order to avoid excessive shrinkage. Also, when making a purchase you should pay attention to the stability of the product to deformation. To do this, take a t-shirt over the opposite edge and pull in different directions. Then release. High quality t shirt will return to its original shape when washed and will not shrink. If the shirt will remain stretched after the first wash it will lose its appearance. This is a cheap t-shirt and buy it not worth it.
Note
Remember that there are t-shirts, made of a material which is not suitable for machine washing. These things need to be hand washed. Therefore, before washing the t-shirt, read the information on the label. There should be described all the parameters of washing this product.
Useful advice
Quality cotton t-shirt, as a rule, gets not more than 5 %. Therefore, it is better to purchase the shirt a size larger.