Instruction
The first thing to consider when washed, this fabric from which to sew your pants. Be sure to read the label before loading them in the washing machine. After all, different fabric requires a different temperature.
When washing men's trousers, in which more than 50% of hair — be very careful. The water should be no more than 40 degrees, and it is preferable to use a delicate wash cycle. If the pants still gave shrinkage, stretch them this way: turn inside out and place on the Ironing Board. Moisten a linen napkin, lay on top and using her iron the pants at the same time gently pulling them. Follow the steps to dry completely. Just keep in mind that stretch so the pants can be high on offers half the size.
Sports pants, which is a natural thread that can be stretched immediately after washing. Take still damp pants and pull them evenly in length or width, depending on where they gave shrinkage. Then carefully lay on a dry towel and allow to dry. After drying, if the product is stretched enough, sprinkle with water and once to stretch and dry. Usually with these pants problems do not happen — they stretch quite easily.
If you need to stretch jeans then this procedure is quite troublesome. Still wet pants try on and decide where they were. If only the belt, then pull it out. It will have to make considerable efforts, I can ask my husband to help you. Do the same with the length. If the pants are shorter, take two: one for waist, another for the bottom and pull.
If you need to stretch jeans wide — use a proven method. Put on warm tights or sports, and on top try to pull the still wet pants. It will take you some time and will have to make some effort. Perhaps the process is easier to perform in a supine position. After that, try to walk ten minutes around the apartment dressed like this. Then remove and hang the pants to dry only away from the battery.
In the future, try to wash the pants at lower temperatures, in accordance with the requirements for the care of textiles.
Advice 2: How to stretch jeans at the waist
Once you put on your favorite jeans, and they do not fit in the belt. You may have incorrectly picked up the size of the new products, but do not just remove the thing in the closet and get to the store for new pants. Try to stretch jeans at the waist, using a few simple secrets.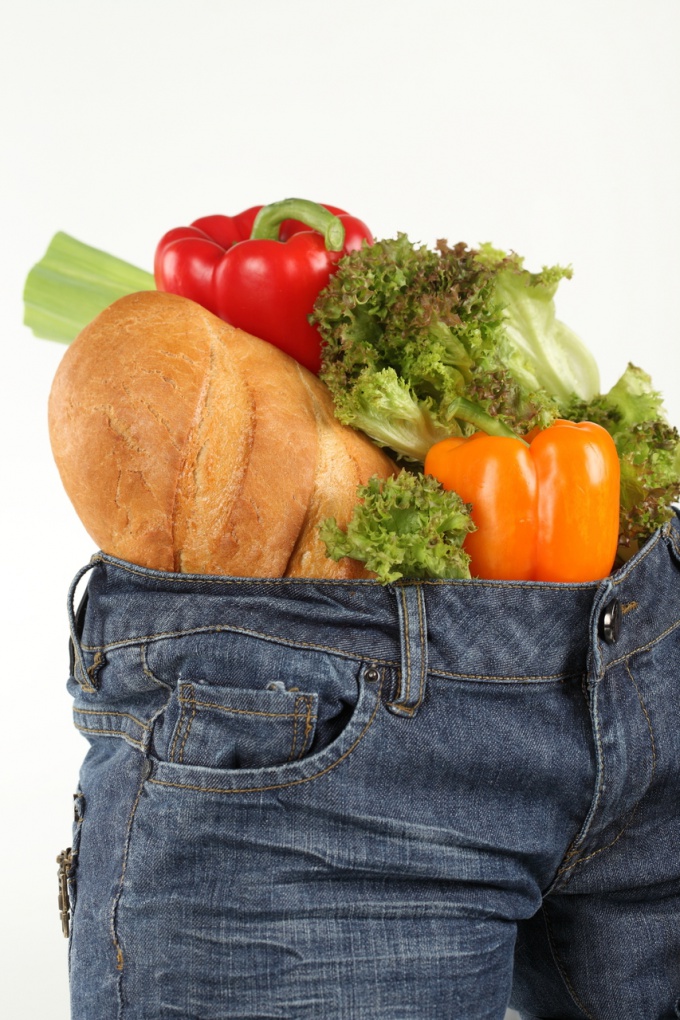 You will need
A fitted belt at the waist
Warm water
A chair or a hanger
Button extender
Fabric for stripes
Iron
Clothespins
Instruction
Select the appropriate method of stretching jeans. If your favorite pants don't agree on the belt, do not just stand on the scales. Perhaps it is not superfluous you have dialed kilograms, and in the wash. During wear items of denim stretched, and after washing down approximately one size. Try to stretch shrunken jeans in a prone position, tight to fasten them and post. Can be worn on the waist-fitting belt as a thick gum (e.g., orthopedic). This extra intensive stretch jeans, and protecting your body from the strong friction.
Use the stretch belt jeans warm water. Soak the belt in a basin of warm water or pobresita on it from a spray bottle. Wear jeans. If they are not stretched out, wet with water and pull any spacer: the back of a chair, a coat hanger. Wait until dry trousers or accelerate drying area of the belt with a hot iron. Usually thus stretch the waistband of jeans for 1-3 see Particularly well increase in size jeans, in the manufacture of which were used for elastic fiber.
Try to strengthen the waistband of jeans a practical device for the elongation of the trousers at the waist – button closure with a loop-band. It can be made with your own hands or purchase in the online store. Elastic loop you hook into the native button jeans button up pants and oversized button-extender. So you can win a few centimeters. Wear the same jeans will have, releasing the top of the shirt or blouse.
Pomeshivayte jeans, if all of these methods suits you. Gently strut side seams and make a wedge-shaped stripes. Look good pasted from the skin; can be also interesting to combine fabric with a suitable texture. Try to disguise the wedges extenders interesting applique or embroidery. If you are in doubt about your skill and are afraid to mess up a good thing, give extend jeans in the zone of a professional seamstress.
Useful advice
Never dry your denim pants in an automatic machine, that they do not sit too much. Let the wash pants to dry at room temperature by hanging them by the waistband with clothespins. Do not attempt to dry the jeans in itself is not only fraught with colds, but also can ruin the shape, pulling him to his knees.