You will need
- business plan;
- registration documents;
- trading equipment;
suppliers;
- employees;
advertising.
Instruction
Think about what you would like to do. It is desirable, that you were well familiar with technology of sale of the product you want to sell. If your home is on the Federal highway, it is possible to trade almost any product. Well be sold as spare parts for cars and gift products. In private sector it is best to open the store for necessities. Well, if you'll have an assortment of foodstuffs and household chemicals. You can also open a shop of building materials. Particularly advantageous is to sell goods of own production.
To engage in any type of business, you need to write a business plan. Calculate your costs for your business, do market analysis, calculate your return.
Register as an individual entrepreneur. Within five calendar days from the date of registration you need to write a statement about the transition to some form of taxation, otherwise you will automatically become a tax payer on the General system. For trading best suited imputed to the system. When paying imputed income tax you do not need a cash register and accounting services, and the Treasury will have to Deposit equal amount monthly, depending on the quadrature of the shopping area.
To open the shop to private home, you must provide a user-friendly approach and entrance to separate retail and warehouse space from the dwelling.
In the trading room place vending equipment. You will need various racks, showcases, counters. To the grocery storeand stock up on refrigeration equipment.
Agree with suppliers of products.
If necessary, hire salespeople, though it is more convenient to work in the storee yourself.
Take care of advertising. Make a sign, put ads in local Newspapers, scattering leaflets in the mailboxes of your neighbors.
Useful advice
For some activities, for example, for the trade of alcoholic beverages, a license is required, so if necessary take care of its delivery.
Advice 2 : How to open a store in a residential building
Many of us dream of becoming entrepreneurs and not depend on others. To realize his dream is simple - you can open your store with the products that you prefer. The system buy-sell is considered to be particularly profitable. But keep in mind all the difficulties which you will face when you open your store.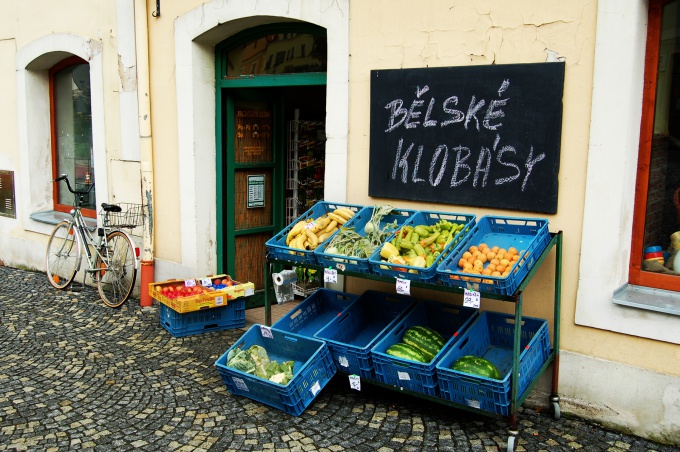 Instruction
Not all apartments are suitable for use in the trade, you can use only the following premises: apartment located on the ground floor with private access or apartment on the floor above, if this room are also residential apartments. The room should be legally clean, the translation of non-residential property should not affect the interests and tranquility of other citizens.
If you decide to buy the apartment, then remember that for the convenience of visitors there should be enough space. Next major step is translation of residential to non-residential. First and foremost you will need a permit occupants of the house in the form of minutes of the meeting that they have no objections.
To obtain a permit for the sale of goods, you will need to obtain a number of permits in the form of the following documents: a document from the CPS, license for trade (for some products), resolution of fire control. Submit the required documents, you will need to submit them to the territorial interdepartmental Commission. There is consideration and will be received the decision to allow trade or not.
Please, what is the minimum required for fire safety, you'll need a plan of evacuation in case of fire, fire extinguisher, wide aisles and doors opening outwards.
Also take care of the patent for the market, the decision for his extradition made by the interdepartmental Commission. She will need to provide the certificate on statement on the tax account, documents on commercial premises, copies of constituent documents, cards of CCPS, the conclusion of Rospotrebnadzor and fire service.
After the store opening, set up the cash book and remember the obligation of submission of tax returns and accounting.