Instruction
Complete a detailed examination to ensure that the education is really a follicular cyst. To exclude more serious diagnoses it is necessary to conduct ultrasound examination and blood analysis. Moreover, in addition to the General analysis requires the analyses on hormones, a follicular cyst occurs due to hormonal disturbances. Very often, doctors are reinsured and offer to donate blood for tumor markers. Do not be afraid, and refuse analysis. Its a good result will take away bad thoughts, and if indicators are still alarming, timely diagnosis and treatment will not start the disease.
Refer to the gynecologist to take a decision about the necessity of treatment. The fact that follicular cysts very often resolve on their own, therefore many doctors prefer not to treat education. And very often expectant management are justified. But this does not exclude dynamic observation. Monthly 5-7 day of the menstrual cycle, you will need to undergo ultrasound examination. If the cyst will gradually decrease, it makes sense to wait for the final recourse, but if education does not change its size, it is better to change the wait-and-see tactics in action.
If a blood test shows a violation of hormonal background, the gynecologist will recommend the administration of oral contraceptives. A small dose of hormones contained in birth control pills suppress ovulation and prevent formation of new cysts. In addition to this, medication will help reduce existing follicular formation.
If the tests show the presence of inflammation, it will be necessary to conduct therapy aimed at its elimination. In most cases, local treatment, but in cysts of large size may be assigned oral antibiotics.
If the effect of the treatment is not seen within three months, shows the surgical removal of follicular cysts. As a rule, in this case, is performed laparoscopic surgery. Do not be afraid of such drastic measures. Cyst rupture, which can occur in the absence of treatment, is much more dangerous surgery.
Note
Treatment of ovarian cysts depends on their causes, dimensions, dynamics of development and the age of the woman. As mentioned above, in most cases, functional cysts in young women require no treatment. Even if you decided to use traditional methods of treatment of ovarian cysts, be sure to discuss this decision with your doctor.
Useful advice
Treatment of cysts with medication prescribed for the cysts luteum and follicular cyst. Basically, in this case, help hormonal contraceptives, which are involved in the process of resorption of the tumor. But if You want to achieve a stable effect, use infusions have a year or more. But, before you can treat the cyst with folk remedies, consult a doctor.
Advice 2 : How to get pregnant in follicular cyst
Follicular cyst of ovary is a benign neoplasm that develops from the dominant follicle in the absence of ovulation. Most often, the cyst appears in adolescent girls and women of childbearing age.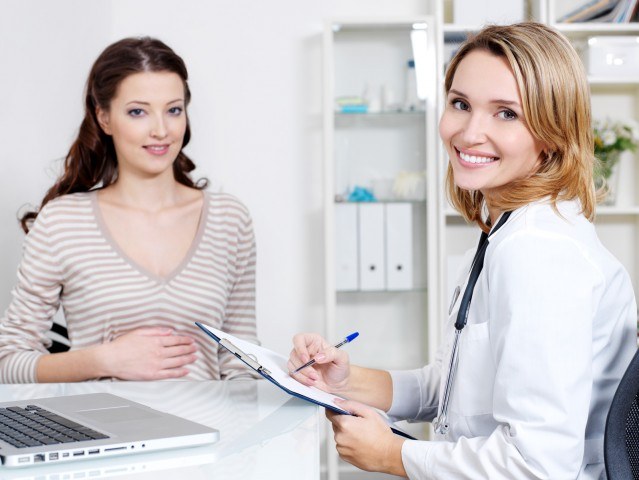 Instruction
The reason for the formation of follicular cysts is a disturbance of neuro-endocrine regulation of functions of sexual glands, resulting in increases blood levels of estrogen. With an excess of these hormones, ovulation does not occur and the follicle grows and becomes a cyst. Delay of menstruation during follicular ovarian cyst can be quite lengthy. On average it is 1 month. Since the cyst appears due to the lack of ovulation, pregnancy is impossible. Ovulation may occur in the second ovary, in this case women have a chance to conceive naturally.
To determine the days most likely to conceive, track your basal body temperature for several cycles. A few days before ovulation the basal temperature needs to fall to the lowest level (35,9-36,2 ° C), then it rises to 37 o C and above, and kept for 3 days in a row. In this period there is an exit into the abdominal cavity of the egg, ready for fertilization. Studies have proven that the probability of getting pregnant varies from 10% at conception for 5 days. before ovulation up to 30% in the case of conceiving the day of ovulation. The egg is fertilized by sperm, after ovulation day is impossible.
A follicular cyst is not a contraindication for in vitro fertilization (IVF), as in preparation for the procedure hormone therapy. When you restore the balance of hormones follicular formation, as a rule, disappear. If the cyst does not prevent pregnancy in the future, requires regular visits to the doctor. The tumor did not touch, if it's not growing, and its size does not exceed 3-4 cm (in diameter). In most cases, the cyst resolves on their own and never passes into the cancerous form. Serious complication the follicular cysts in pregnant women is ovarian torsion. With the development of this pathology requires urgent surgery which can cause abortion.
If the cysts appeared in both ovaries, a woman can get pregnant can't, in this case, you need treatment. Often used by expectant. In this case, the limit treatment is regular observation for 2-3 cycles, tracing changes in the size of tumors using ultrasound. Cyst not more than 6 cm in diameter resolved in 2-3 months, this process can be supplemented by a treatment of folk remedies, homeopathy. To stimulate regression of such cysts may be assigned to physiotherapy: magnetotherapy, electromagnetic, phonophoresis, SMT-phoresis.
For the treatment of follicular cysts of large size is prescribed oral contraceptives to be taken within 2 months. These drugs are used after blood tests for hormones (FSH, LH, estrogen, progesterone). May be appointed anti-inflammatory therapy, vitamin therapy. With the progression of the cyst the use of surgical treatment using laparoscopy. After the treatment, ovarian function recovered, and the woman can become pregnant.
Advice 3 : How to get pregnant in the diagnosis of follicular cyst
A follicular cyst is a benign tumor, which originates from the dominant follicle after an absence of ovulation. This disease occurs in 83% of women, most of whom are of childbearing age. A small share in the total number of women who have a cyst appears during menopause. Less frequently the disease may be congenital.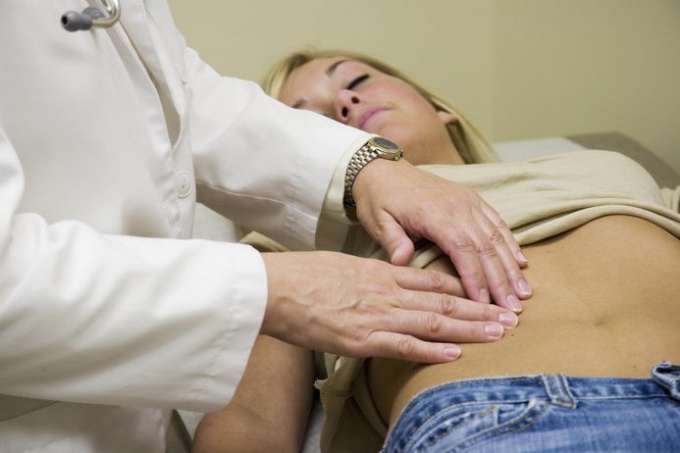 Instruction
A follicular cyst appears as a result of hormonal failure or incomplete functioning of the ovaries. In every period of the menstrual cycle is the maturation of the ovarian follicle, which burst during ovulation. But, if for some reason ovulation does not occur, the follicle becomes a benign form, which in medicine called follicular cyst.
Causes of hormonal failure can be different: sleep disturbance, stress, irregular meals, lack of long time sexual activity, physical overload, poor quality of gynaecological intervention, for a variety of inflammatory processes of the reproductive system. There may be other reasons of hormonal imbalance, for example, dysfunction of the ovaries. Perhaps women have problems with endocrine glands.
The emergence of this disease, when the cyst reaches a large size, accompanied by unbearable pain in the abdomen, which is greatly enhanced after exercise. Pain increase during fast walking. They also appear during the menstrual cycle. The result is that ovulation does not occur, the second half of the menstrual may be accompanied by a rise in basal body temperature. Between full cycles can be observed bloody discharge. Often, in this disease, there is complete absence of the menstrual cycle.
As mentioned above, the cyst is due to the lack of ovulation. In most cases, pregnancy in this disease does not occur. There are cases when ovulation occurs in the second ovary. In this case, women can get pregnant, but such cases are rare. Therefore for conception is necessary to make the treatment of this disease.
In order to determine the disease or not, need to undergo a complete gynecological examination. In addition, to conduct hormonal analysis and ultrasound. If after investigating there is doubt about the diagnosis, it is recommended to carry out a diagnostic laparoscopy.
A follicular cyst does not always require treatment. In most cases, a small cyst, the size of which does not exceed 5 cm, disappear on their own before beginning the next cycle. If its size is large, which persist for two months or more, in this case therapy is required. Treatment involves a number of activities, including the use of hormonal drugs, anti-inflammatory therapy, physiotherapy and, if necessary, surgical intervention.
Conducting preventive measures, such as timely treatment of inflammatory processes, regular supervision at the gynecologist, healthy lifestyle, may prevent the formation of cysts.