You will need
powder dye specifically for denim
Instruction
Dissolve powder dye in water. It is very important to observe the proportions specified on the packaging by the manufacturer. Because different types of paints have their certain proportions. Also it is important to stir the solution so that crystals of the powder dye is completely dissolved.
Then the container is dissolved in water paint put on fire. It placed black jeans. They need to be boiled in this solution. Simmer for about an hour. For each type of paint also takes some time boiling. In order to keep the thing turned evenly and without streaks, continuously stirring the contents of your container.
Drain from the tank water and dry jeans. After complete drying, wash them by hand at temperature not above 30 degrees. This is done in order to rinse off excess paint.
Note
You should pay attention to what colored jeans you will leave traces on everything it touches them closely, and it is on your body, clothes, and nails. To avoid this you need to use quality paint and follow all the instructions on the package.
Useful advice
If you're afraid to mess up jeans this kind of staining, you can use acrylic paints. Their experts believe are universal for dyeing clothes. A distinctive feature of these paints is that they are made water-based. Because of this, acrylic can be diluted. But after the paint is dry on the jeans, it does no wash. And it dries pretty quickly. Jeans, colored acrylic, is bright and saturated color. In addition, they will not fade and will not fade in the sun. To acrylic paint stuck better yet, jeans can be ironed from the wrong side an iron.
Advice 2: How to dye black pants
Pants black color can lose color quickly enough, it often happens with products of low quality. There are several ways to return the original form, but to restore the black color is not always easy. To avoid painting, you better take care of your things.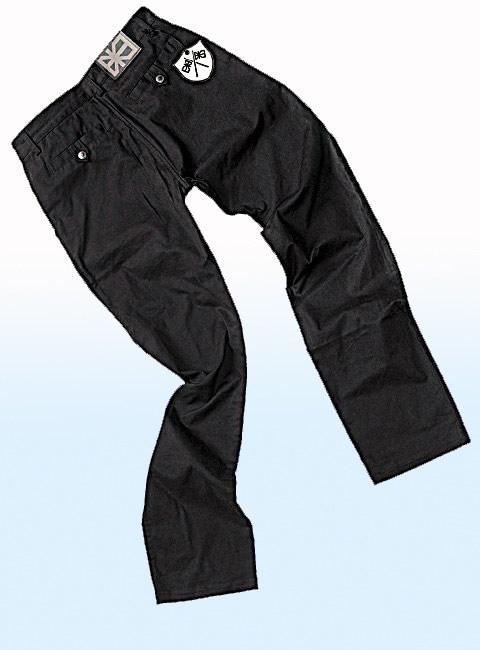 You will need
- black pants;
- paint for fabric;
water;
- ammonia;
the top coat color.
Instruction
Purchase in store the dye for coloring black trousers. In order to choose the right dye, it is necessary to know which fibers made the fabric of your trousers. Dyes intended for cotton and linen fabrics can also be used for painting of products from a viscose fabrics, from natural silk and wool. However, wool has its special colors, and make better use of them.
Carefully read the instructions on the package of dye.
If you want to give more saturated color new pants, keep in mind that new things can be a layer of antistatic or other special-composition applied in the manufacture of the product. It can interfere with the painting of the unit. To remedy this it is enough to wash the pants in synthetic detergent, and if they are made of a thin fabric, experts recommend to soak them in solution of ammonia 50 grams of ammonia (25%) per 10 liters of water. After applying the detergent or ammonia solution thing should be thoroughly rinsed in water.
On the package of dye, you specify: how much should you take of the dye and how much water to dissolve. The amount of dye and water is recommended, based on the number of dry cloth. Therefore, the quality of the pants is important to pre-weigh.
After painting rinse the pants in a weak solution of vinegar or apply a special top coat color.
Press the pants, not unscrewing them. Dry
Note
The colored product does not dry under direct sunlight or near the stove.
If after coloring product on the skin and left dark marks, it means low quality dye.
Useful advice
Washing black pants should only be carried out by washing the powder for the white or black things. This will reduce the risk of fading. In any case, do not use powder with whitening effect, as it will be enough only once to wash black pants so the powder and the thing will be spoiled.
Advice 3: How to paint jeans
Advice 4: How to dye clothes black
Black clothes, no matter what material it's made of, tends to fade, victoriathis and eventually to wither. And now your best shirt after a few washings became not black, but dark gray, for example, and to leave them so you do not want. To return to your favorite things the same, it is possible to self-color at home.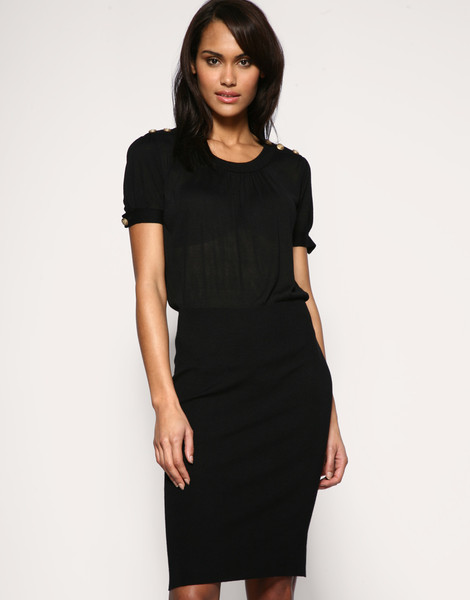 Instruction
Will buy in any store in your city or order online dye clothing black in color. See below tube enough for painting. For example, a skirt will take 300 g of paint, and on jeans - 600 g, but it is best to buy a stock. Typically producers of paints for things produce bottles with capacity from 500 to 750 g.
Thoroughly check your item for painting. It should be without stains or other chemical or mechanical damage. In any case, it can pre-wash, just do not use the conditioner.
Now turn the thing inside out, put it unfolded into the washing machine, and on top spread the paint. Then, set the desired temperature (look on the label). The clothes should be washed at a temperature of 30 degrees, usually successfully dyed at the same temperature. At the same time products which can be washed at a temperature of 40-95 degrees, the paint should be at a temperature not above 40 degrees. Now select the mode best suited for clothing that does not require special care, and start to erase all the cycles rinse and spin.
Then, to avoid further shedding again wash colored clothes in the washing machine at a maximum temperature allowable for this stuff (look on the label) and using this time washing powder.
Note
Unfortunately, not all things can be restored using dyes. It is best to dye at home give fabrics made from natural fibers or synthetics, but not more than 50%. Other products made from polyamide, polyester or polyacrylate, it is better not to paint. Most likely, the dye is distributed unevenly, absorbed, and will soon shed.
Useful advice
When choosing paint for dyeing faded clothes, don't skimp. Try to purchase high-quality coloring tool to preserve color fastness of your clothing.
Advice 5: How to dye jeans at home
Your favorite jeans have lost its original color, and you are already not happy about the fact that they are very comfortable and fit perfectly to your figure. To go to the dry cleaners - this will take a very long time, and is financially costly. There are several options for self-painting things denim, for example, is already an outdated method of immersion in an enamel pot of boiling dye, after which it will be very difficult to wash the dishes. Or a more progressive way, without unnecessary effort and expense. What you need to do: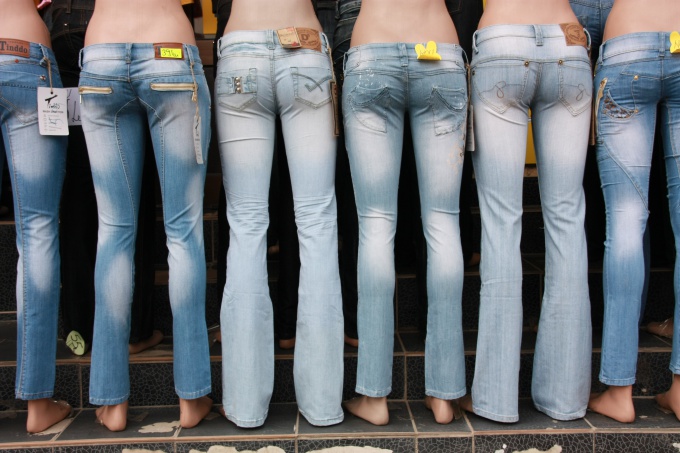 Instruction
Decide the color you wish to dye your favorite jeans.
Buy a few bags of dye for
fabric
the desired color.
Dissolve contents of sachets in a glass jar with a capacity of half a liter of hot water.

Pour contents of the jar into the drum of an automatic washing machine.

Add required quantity of salt specified in the regulations to the paint.
Put denim pants that you have decided to paint in the drum of the washing machine.

Select the mode of washing so that the water temperature reached 95 degrees.

Start the machine in wash cycle.
Wait until the end of the wash.

Remove the jeans and lower them into the solution that you prepared in advance - from water and acetic essence.
Rinse the thing thoroughly painted alternately in warm and cold water.

Run the washer with the pants again, but with the addition of washing powder, a quick washing.
After the Laundry is finished, remove the jeans and hang to dry. Be sure that they will be colored evenly and without all sorts of divorces. And most importantly - after washing, they will not fade and leave marks on your feet if wet. And your friends will think they're new.