You will need
- dye;
- washing powder;
- 25% ammonia;
- salt;
- water.
Instruction
Before painting the thing, you need to determine the fabric composition. It is usually indicated on the label on the reverse side of the product. If no such tag, cut a small piece from the stock and set fire to it. Natural fabrics in combustion emit a smell of burning hair or paper. Synthetic fabrics burn without odour, except for acetate silk which smells like vinegar.
Products of nylon and nylon can be dyed with aniline, acid and disperse dyes. Some of the disperse dye suitable for dyeing acetate silk, lavsan and Nitron. You need to consider that the staining of non-ferrous products, the shade is more dark and intense than indicated in the annotation to the dye.
Any thing before painting you should wash. Fine jewelry rinse in solution of ammonia 50 g per 10 liters of water, then in clean warm and cold water. The faded fabric, soak for half an hour with detergent, wash and rinse in a solution of ammonia, then clean water. This pre-wash is needed to remove things with a new protective coating, and with the old grime.
For painting it is better to choose an enamel bowl. It should be clean, free of chips and scale. Weigh the product to determine the required amount of dye. To soften the water to prepare the solution, add baking soda, allow to settle and filter the precipitate. If you use dyes for wool and cotton, prepare the solution according to the instructions, then add 2 tablespoons of vinegar and 3 tablespoons of salt per packet of dye.
Synthetic fabric can not be boiled as they are deformed under the action of high temperatures.Heat solution to 40 degrees and lower back cloth for 15-20 minutes. Then unplug the appliance, allow to drain the solution, rinse until the water is clear, wring out without twisting, and hang on a hanger to dry.
Dacron fabric dyed with difficulty. If you are going to dye a mixed fabric, such as wool with polyester, first make a test painting on a piece of spare fabric. Be prepared for the fact that you will get the effect of melange.
Advice 2: Fabric kulirka: what it is, why it is needed
Beautiful fabric kulirnaya surface, is made based on cotton, is the most common in everyday life natural material. From it are made many baby items (caps, sliders, undershirts, etc.), women's clothing, shirts and pajamas. In itself it is the owner of unique properties. Has a second name – kulirka.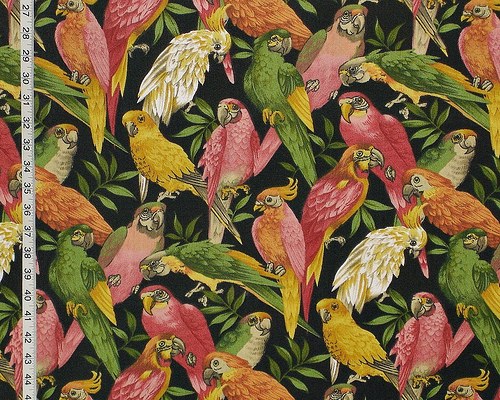 Fabric kulirka – what is it?


If you give a short description of the fabric is a special kind of knitted fabrics, the basic structure element of which is a loop made of connective stringing and frame.

If to speak about more, then this is a unique fabric which does not lose its shape, retains its length and stretch in width. It is executed from either 100% cotton or cotton with a small amount of lycra, which gives the fiber greater durability, elasticity and dimensional stability.

Also kulirka can be made of cotton material with added elastane. In this case, is made of her clothing is stretched faster, stronger, wrinkled, prone to slight shrinkage after washing.


The types culliney fabric and its advantages


In appearance the fabric kulirnaya surface is divided into melange, dyed and printed. The first – made of colored thread matching tone. The second can be a variety of colors. The third is drawing. Any of them fit well all types of application including screen printing and turbomachine. Each has excellent air permeability, absorbs moisture well, does not require special care. After washing kulirnaya fabric does not shrink.


That is made from Smoking?


From kulinai fabric sew clothes for adults and kids.

Kulirka - the universal and very thin fabric, and therefore made of her clothes is a light, convenient, suitable for the warm season. T-shirts, shorts, skirts and robes, chemises and sleepwear, dresses and tunics, men's shirts, made from it, practical and very comfortable. Underwear – nice close to the body, tightens and allows the skin to breathe. Assortment for kids of this knitted fabric is huge. It's undershirts and Romper, shorts, dresses and t-shirts, skirts, and more.Dr. All things for children are very soft, absorbent, soft to the touch. They do not shed and do not sit down after washing, can keep its color.


Where can you buy colornow fabric?


Today kulirka knitted fabric is sold in almost every specialty fabric store, both conventional and virtual. When choosing, pay attention to cotton material. If you find one that is made up of pure cotton feel free to purchase it kulirka. Sew it different beautiful things for yourself and your family. Be sure that she won't let you down.