Instruction
By law to replace any positions of public service must be competition. To get a job on this contest maybe every citizen of Russia, the corresponding qualification requirements. To see the normative legal acts regulating employment and work in the Ministry of foreign Affairs, here: http://www.mid.ru/nsite-sv.nsf/gosslz.
To decide whether you want to work in the foreign Ministry (or other public bodies) even while studying at the University, because in University you will be able to get to practice in the foreign Ministry. The students proved themselves well in practice, it would be easy to get to work after graduation. If you are unable to get a job in the foreign Ministry so that track on the official website of the Ministry of foreign Affairs information about the tenders for a particular job.
The procedure of employment in the Ministry of foreign Affairs is not easy: first you will need to collect quite a large set of documents. This is usually the following documents:
1. medical certificate on possibility of entry into the civil service.
2. the certificate of no criminal record.
3. certificate of income to the tax office.
4. passport and its copy.
5. the diploma and its copy.
6. photos 3x4 cm.
7. INN.
8. the pension certificate.
9. the application for admission (form will be given to the Ministry of foreign Affairse).
10. application form (the same will be given in Mead(e).
The submission of documents an interview. To him it is best to be prepared. It actually is a competition. Audit staff of the Ministry of foreign Affairs can check your knowledge of the Constitution, human rights, normative-legal acts, which require you to work, etc. within a month you will report on the results of the interview.
Of course, it also happens that the competition actually gets under the already selected person because the employer wants to see on this post it is for one reason or another. However, this mainly concerns managerial positions and starting positions in the Ministry of foreign Affairs to get easily.
Advice 2 : How to get a student job
What fun would a life of a student, sometimes he has to think about how to make money. One scholarship for a happy life is clearly not enough. Where is the student to find additional sources of income?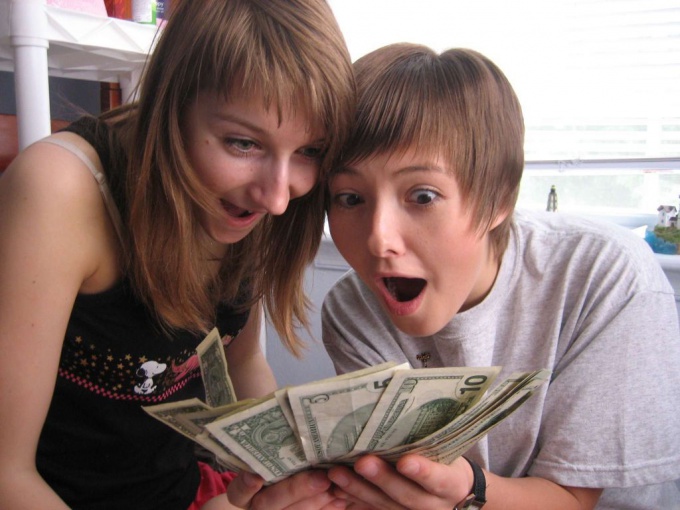 Instruction
If you want to earn and gain work experience in their specialty, then count on serious earnings is not necessary. After all, the employer much easier to take to a specialist with already a finished education, than to spend time on student learning. In addition, full-time students are not able to work full time.
The most viable option for the student is to apply for a jobnot requiring special qualifications. Of course, mostly low-skilled or low-paid work, and that discourages students. But don't take the first step, it is impossible immediately to take a leadership position.
Where can you look for work? For students, the easiest option is to find a job can be specialized sites for job search. When you query jobs don't forget to send us your CV which must be correctly drawn.
Another employment opportunity — staffing Agency. The disadvantage of such a job search can be a fee for the job. Some universities have their own employment center, which can be jobs from companies that purposefully seeking young professionals for practice.
We should not forget the various job fairs that are held almost in every city. This is a real opportunity to find a job, and directly from the employer. You can also try to find a way of earning through newspaper ads.
Looking for a job and through her friends. Do not be shy to ask relatives, friends, classmates working on vacant positions.
Another good opportunity to earn money — participation in promotional activities. Many ad agencies and marketing companies focused on a student audience in the search of promoters, couriers and merchandisers.
Basically take the students to work in the service sector. Numerous dining options, retail shops all the time I recruit. It's waiters and bartenders and managers. Young people can get porters, guards. there are always open jobs of janitors, cleaners, maintenance workers. Some students get money for your knowledge, sitting, for example, a tutor. You can earn and helping to write term papers and dissertations. Students of faculties of foreign languages during the training can find a work of teachers and translators. In the summer, when no classes, opportunities to find work even more. You can take part in various educational projects with travel abroad, to get the counsellors to the camps, to earn extra money in student teams.
Advice 3 : How to get a job with a criminal record
As long as the person has a criminal record, criminal liability is not considered to be fully implemented. How to find a job the person has not yet repaid a criminal record? However, those with whom it has already been removed, not much easier.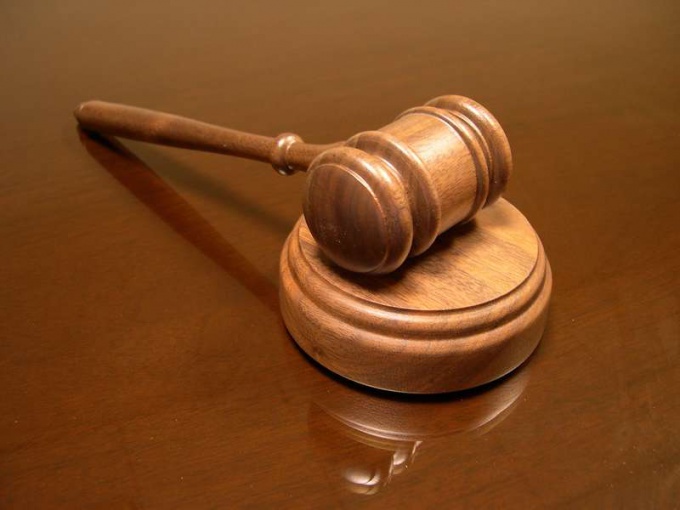 Instruction
Please note that you now see in the interior Ministry, the FSB and other agencies and units related to the security, even if your criminal record was extinguished.
Don't waste time and do not contact those in the government and commercial organizations that require employees to positions related to material responsibility. Even if a conviction is lifted from you, your employer you can refuse without explanation.
Remember that to work in educational or medical institution you may be charged only in case if your criminal record is extinguished, and the crime wasn't related to your pedagogical or medical activities and, in addition, in no way belonged to the category of "violence to life and human health".
Start looking for a job from applying to small private companies. Even if a conviction is lifted from you, many employers may be interested in the fact a long break in your career. So try to get a job while on a low position below the gap in experience was not so obvious.
Be sure to specify in the questionnaire the fact of previous conviction, even as the security service of the organization in which you plan to work, must sooner or later become aware of these details. So if you didn't report it immediately, then the employer is not entitled to fire you for a "bad" article, you may begin to provoke and to impose penalties, to get rid of this, in his opinion, unreliable employee.
Engage in private enterprise and register the IP. Heads of establishments who do not want to take on the work of a man with a criminal record, usually do not refuse to cooperate with individual entrepreneurs.
If you are unable to solve independently the problems with employment or to register the IP, contact the local office of the employment service, where you are required to look for work. In extreme cases, you will be able to issue unemployment benefits and/or to the employment service direction to free courses.
Advice 4 : How to get a job in the tax office
Contrary to popular belief, to get a job in tax inspection is possible without the patronage and connections. However, a prerequisite to work in this government institution is the professional knowledge of the legislation of the Russian Federation.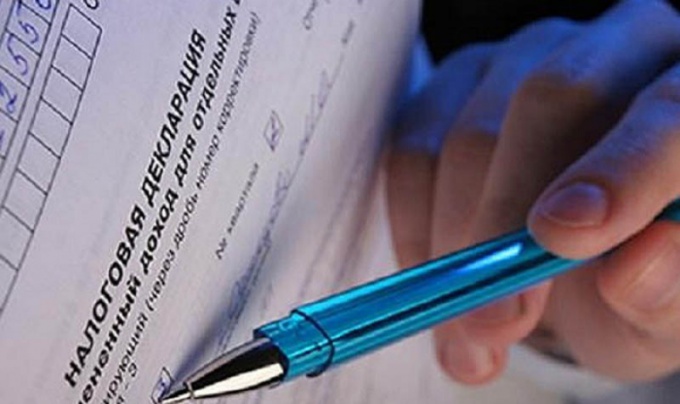 Instruction
He graduated from the University majoring in "jurisprudence" (regardless of specialization). It often happens that in the process of training students for the acquisition of practical skills offered to work in Junior positions with the tax authorities. Show yourself as a diligent and responsible worker, and, it is likely that after graduation you will be invited already for a permanent job, for the post of Junior inspector (or similar)..
Please read the competition announcements published in the media and on the Internet (for example, on the website of the Federal tax service in your area). Determine whether your candidacy is all such requirements. The summary give only reliable information, since in any case all candidates for positions in state institutions are subject to mandatory verification.
Before applying for the contest, prepare all documents, namely:

- a certified copy of the passport;
- a certified copy of the diploma;
- a certificate from the Department of internal Affairs of no criminal record;
- certificate confirming the absence of debts on payment of taxes;
- medical certificate about absence of contraindications for work;
- 2 photographs 3×4 (for the questionnaire and to the personal file);
application;
- a statement.
Competition on replacement of vacant posts in government agencies usually takes place in 2 stages. The first phase will reviewed your documentation (within one month). And here is the second stage of the competition will have to prepare, as the interview will take place in the form of a normal conversation with a candidate, and in the form of tests on knowledge of legislation. Even if you have experience in other public institutions, this does not relieve you from mandatory testing.
Within one month from the day of the test interviews you will be informed about the results of the competition.