Instruction
Independently to dye suede products without divorce is difficult, it is better to consult specialists. Specialized companies for suede a little, and not every city has them. And those that exist are not always endowed with the necessary equipment. Suede conservative colors (black, brown) to paint much easier, and the dry cleaners take it willingly. It is more difficult with colored things. On request your shoes, boots can repaint in the same black and brown. Sometimes it is the only salvation favorite spoiled things.
For painting suede, a good option is to dye for wool. Before starting, suede clean from dust and dirt. If it is very dirty, wash it with a mixture of water and ammonia in the proportions 4 : 1 or a soap solution with the same ammonia. RUB the mortar with a rubber brush or sponge and immediately rinse in cold boiled water. Then buff the suede with a dry, soft lint-free cloth and some time will hold over steam. Before the main cleaning grease stains sprinkle talcum powder. For painting suede the above mentioned method mix in an enamel pot 1 sachet of one and a half litres of distilled or boiled water. Further, following the instructions, add the vinegar. Then begin to RUB into it the prepared solution. Fluid temperature should not exceed 50 degrees. Repeat this procedure 3 to 4 or more times with an interval 15 – 20 minutes. After staining, wipe the thing with 1-2% solution of vinegar, rinse under running water and dry.
Now in stores sold a huge amount of money for painting suede, differing from each other by way of application, price and quality. These include: special aerosols, sprays, balms – reducing agents and liquid paint to refresh the suede. Dyes included in their structure, penetrate deeply into the structure of matter and provide it with stable and uniform color. Good result reaches the spray suede. Brush the surface and spray at a distance of 20 cm Fixture is very easy to use and dries quickly.When working with liquid paint squeeze bottle with a sponge down to the product and apply evenly on the treated area. Always clean suede before any kind of painting.As you can see, tools and techniques painting suede to present sufficient variety. It is only necessary to correctly choose and correctly apply. The main thing here is not to miss with a color, otherwise you may get unpredictable result for you.To return the original appearance to suede products problematic. Heavy contamination is usually not stained completely. Here you will not help even a special brush for suede. So it is easier and it would be better carefully take care of them from the first day of purchase.
Useful advice
Do not dry leather things on the battery. Better buy a special dryer for them. Brush the suede in a dry state porous or rubber brush. Apply sprays for impregnation. Avoid touching suede leather with water.
Advice 2: How to paint shoes
Shoes is shoes, which is always very spectacular and beautiful. Many people are faced with the challenge of caring for her. Most often, the shoes embellish to completely change the color and sometimes to it a little update.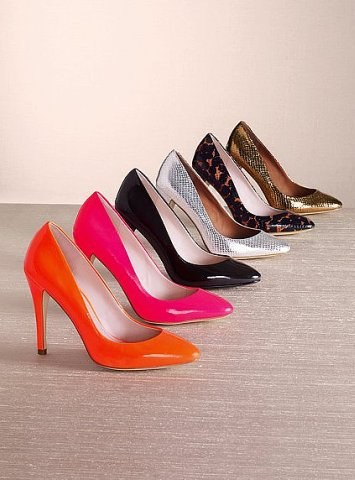 You will need
paint spray;
brush;
- plastic film;
- rubber gloves.
Instruction
If you decide to give the shoes more vivid and saturated color, as well as to eliminate any defects, then paint. To do this, buy the corresponding color of your shoes paint and to apply it on the shoes. The paint should be in the tank in the form of a spray. Carefully spray it on the shoes, simply painting over the damaged area.
If you wanted to completely paint the shoes, then you can use normal paint for shoes. The easiest way to paint them black. To do this in any Shoe store or Department selling the goods for needlework, buy a special paint-spray black. Then proceed to staining. In the room where you paint, lay on the floor of the newspaper or plastic wrap on hand wear rubber gloves.
Take the shoes in tight, stuff them with newspaper. Smooth and gently begin to inflict on them the paint. See that on the Shoe did not appear divorces. It would be best if you apply first one strip and give her a little dry. Then swipe the second. Be a visible border between them and you will be able more exactly to paint shoes. After dyeing the shoes needs to dry out. Look at their work in the light. If there are faults, eliminate them with the help of paint. Read the instructions carefully, you may have to leave shoes for a few days to dry completely.
In the same way you can paint the shoes in any other color. Perhaps the first review of the shoes after painting, you find that everything is done well. At the subsequent wear may appear such defect, as the flaking paint in the crease.If you are afraid to ruin the shoes, then leave the business of painting professionals. Give your shoes to any Shoe repair shops in your city.