Instruction
Leather, artificial or natural, cut out blanks for colors. One flower consists of three: small, medium and large. Connect them at the center of the metal riveting. Cut from fabric 2 rectangle and glue them on 3 finished flower. Then glue the rectangles on sandals.

The second option is to decorate sandals with fringe and POM-poms. Cut out a small piece of suede or leather 2 rectangle and turning them into fringe. Glue on fringe pompoms and attached to the sandals. You can also make a drawstring to tie the ankle. Cut 2 thin strips of the same suede or leather, glue pompoms on them.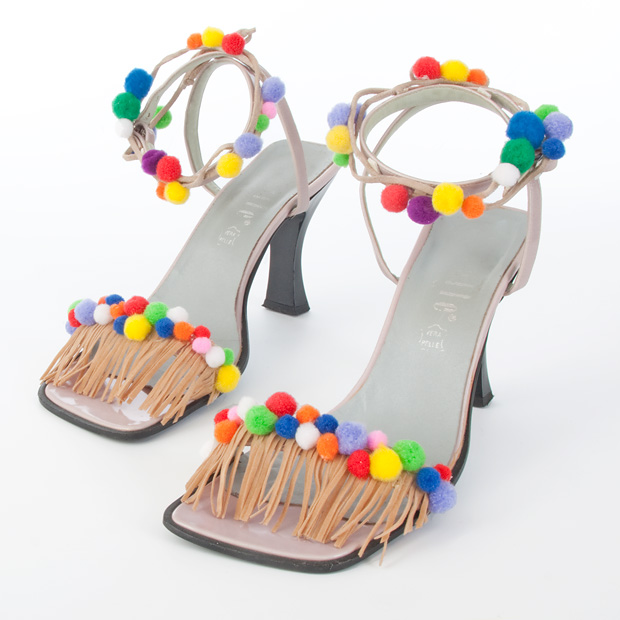 And another very simple method - cut from fabric 2 long strips and processed edges. You can use a long cloth belt from an old dress. Fasten the middle strip on the sandals and tying around the ankle.